In early-1980s Britain,  there were plastic wall signs for sale that sent up the government's Buy British campaign. Consisting of a Union Jack emblazoned with the Buy British slogan, in the bottom corner were the words Made in Japan. Today, that joke doesn't work on multiple levels. 
Japan has moved way up the value chain, and cheap, imported plastic goods are now expected to originate from elsewhere in Asia. The UK no longer runs large trade deficits with Japan. Indeed, while the UK imported £12.4bn in goods and services from Japan in 2020, £12.3bn's worth went in the other direction. Though bilateral business inevitably fell in pandemic-hit 2020, there has been relative trade parity between the two nations in recent years.
Beyond 2000
Around the turn of the millennium, there were between £8bn and £10 bn in goods alone imported annually from Japan, but only £3.5bn to £5bn going the other way. By the end of the 2010s, UK goods exports to Japan had grown to £6.5bn, and exports of services had risen even more. Japan, on the other hand, saw annual goods exports decrease by around £2bn over the same period but also registered a rise in service exports. Japanese industry offshoring a significant portion of its manu­facturing explains some of this, but there are multiple other factors at play. 
"Over the last five years, we've seen a signi­ficant increase in exports from the UK, from approximately £10bn to £15bn, predominantly in services—in parti­cular, financial services, insurance and intel­lectual property", says Marie-Claire Joyce, head of trade for the Department of International Trade (DIT) at the British Embassy in Tokyo. 
Rhys Isaac, head of investment at the DIT in Tokyo, adds, "Although manufactured goods are traded in high volumes, services exports from the UK tend to be high value, often with very large contracts. This helps explain why the trade deficit has been reduced over the last few years".
Financial services are currently the UK's biggest export to Japan, valued at £4.2bn in 2019. Neverthe­less, there is room for considerable growth, accord­ing to Yuuichiro Nakajima, managing director of cross-border M&A advisory firm Crimson Phoenix. 
The Japanese financial sector remains "very highly regulated", says Nakajima, who points out that most of the major British banks have struggled to build a significant presence in the "very entrenched" market. 
Financial data and news provider Refinitiv has carved out a niche for itself in Japan, where it has exclusive rights to deliver Reuters news through its terminals to customers, as well as providing finance industry solutions and systems.
"Japan buys a lot of information from overseas", notes Hideo Tomita, representative director at Refinitiv Japan.
Tomita says that while a mature market such as Japan can't match the growth rates of emerging economies, business is good. This is driven in part by a growth in demand for information about global markets as Japanese institutional and retail investors increasingly look overseas for better returns than they can achieve at home. 
Refinitiv was bought by the London Stock Exchange Group (LSEG) in a $27bn deal that went through in January this year after receiving regulatory approval and is expanding its offerings to "now provide end-to-end solutions for financial transactions", according to Tomita.
Refinitiv, formerly a division of Reuters, being acquired by the LSEG is like "finally coming home" to its British roots, according to Tomita, after joint ownership by US private equity firm Blackstone and Thomson Reuters. 
Autos growth
One UK manufacturing export success story is Jaguar Land Rover, which saw sales in Japan grow from around 2,500 vehicles in 2013 to around 8,000 in 2018. Even during pandemic-impacted 2020, it registered sales double the levels of 2013, reports Magnus Hansson, CEO of its Japan operations. 
Most of this growth has been on the Land Rover side of the business, driven by a combi­na­tion of the growing popularity of SUVs in Japan, the marque's "unique visual identity in an age when cars are looking more and more similar to each other", and its brand image, according to Hansson. 
"The origins of the brand are very important. It is heavily preferred by the British royal family. When Prince William has a baby, he is seen picking up Kate from the hospital in a Range Rover", says Hansson. As the brand's cache has risen in Japan, it has been able to sell more of its high-end models.
"There has been substantial growth in importa­tion from the UK, with after-sales and parts also an expanding business, meaning the value of imports has risen even more than the volumes", explains Hansson. 
Another UK auto firm that has found success in Japan is Lotus Cars. Japan has been Lotus Cars' largest market for many years. The Elise, Exige and Evora are Toyota-powered cars, with production ending this year. This will make space at the Norfolk, England, factory for a new line-up of electric sports cars, which are predicted to be successful in Japan. 
Previously owned by Lotus Cars is British auto manu­facturer, Caterham Cars. The firm was purchased outright by Japanese car dealer giant VT Holdings Co., Ltd. In April of this year and they hope to build on the success of the Caterham Seven 160—the first foreign-built car designed specifically to meet Japanese mini-car specifications. 
Education export
British education is another expanding export to Japan, with a long presence here. The UK Depart­­ment for Education said in December that combined total exports and trans­national educa­tion activity were estimated at more than £12bn in 2018. 
With multiple international schools using the British curriculum or basing their curricula around it, many pupils are reaping the benefits. The British School in Tokyo has been in operation since 1989 and has recently announced plans to open a new primary school campus in partner­ship with Mori Building Co., Ltd. Scheduled to open in 2023, the school is proof of the ongoing educa­tional collaboration between the UK and Japan. 
Clarence Education Asia (CEA) opened Tokyo-based Clarence International School in 2016, and are planning to open another institution—Phoenix House—in central Tokyo and Hokkaido in August. Located near the British Embassy Tokyo, the primary school will be based on the national curri­culum of England.
Another establishment set to open in August 2022 is Harrow International School Appi. The school is based on the world-famous Harrow School in London and will utilise the British international curriculum, which already holds a robust track record in Asia, with other schools across the region. 
Another school currently being planned is Rugby School Japan. CEA is partnering with Rugby School in the UK to establish the institution, which will open in 2023 and accommodate day pupils and boarders in the Tokyo area.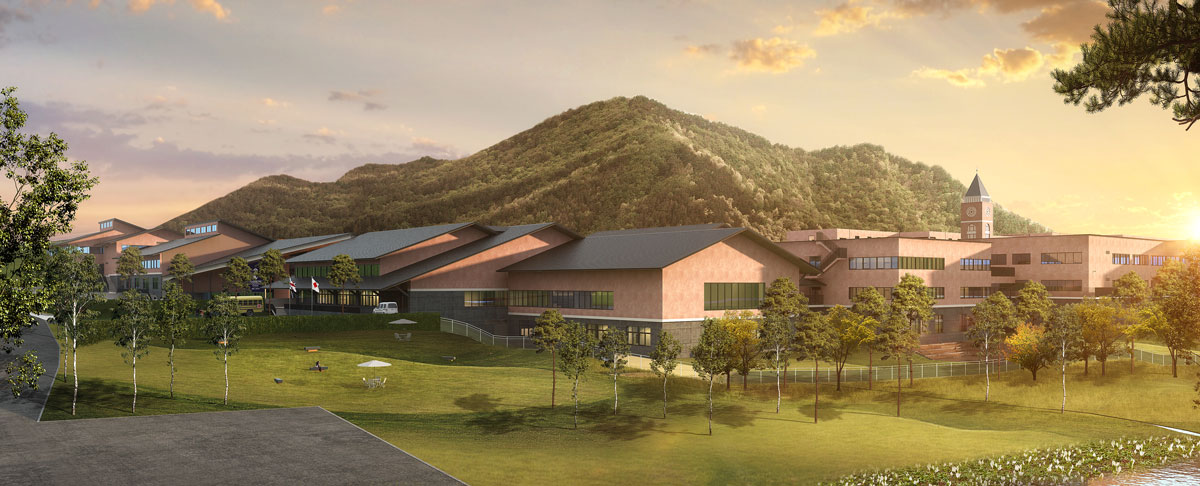 Global recognition
Pharma giant AstraZeneca has been in the head­lines for its coronavirus vaccine developed in collabo­ra­tion with the University of Oxford, but it had already found success in Japan in several fields, including oncology.  
"One of our molecularly targeted lung cancer medicines, which came out of our Cambridge labs, is our biggest product in Japan", says Stefan Woxström, AstraZeneca's Japan president. Initially used as a follow-up treatment, after clinical trials, the medicine was found to be even more effective as a first-line treatment for patients with a specific DNA profile. 
"This is an example of the precision or targeted medi­cines that we have been exploring, which are becoming increasingly important". 
Three years ago, AstraZeneca was ranked ninth in the sector in Japan, according to US-based multi­national information, services and technology firm IQVIA, but has since moved up to third. The firm imports much of its medicine from its manufacturing sites in the UK and Sweden, which are then packaged and distributed by the Saitama factory of Daiichi Sankyo Biotech Co. 
"AstraZeneca is very much seen as a British company—it's where our headquarters and a major part of our science are located. Britain is seen as being an academic centre in the world, in terms of having a lot of high-ranking universities. That can never be a negative when you work in science", adds Woxström. 
Breaking barriers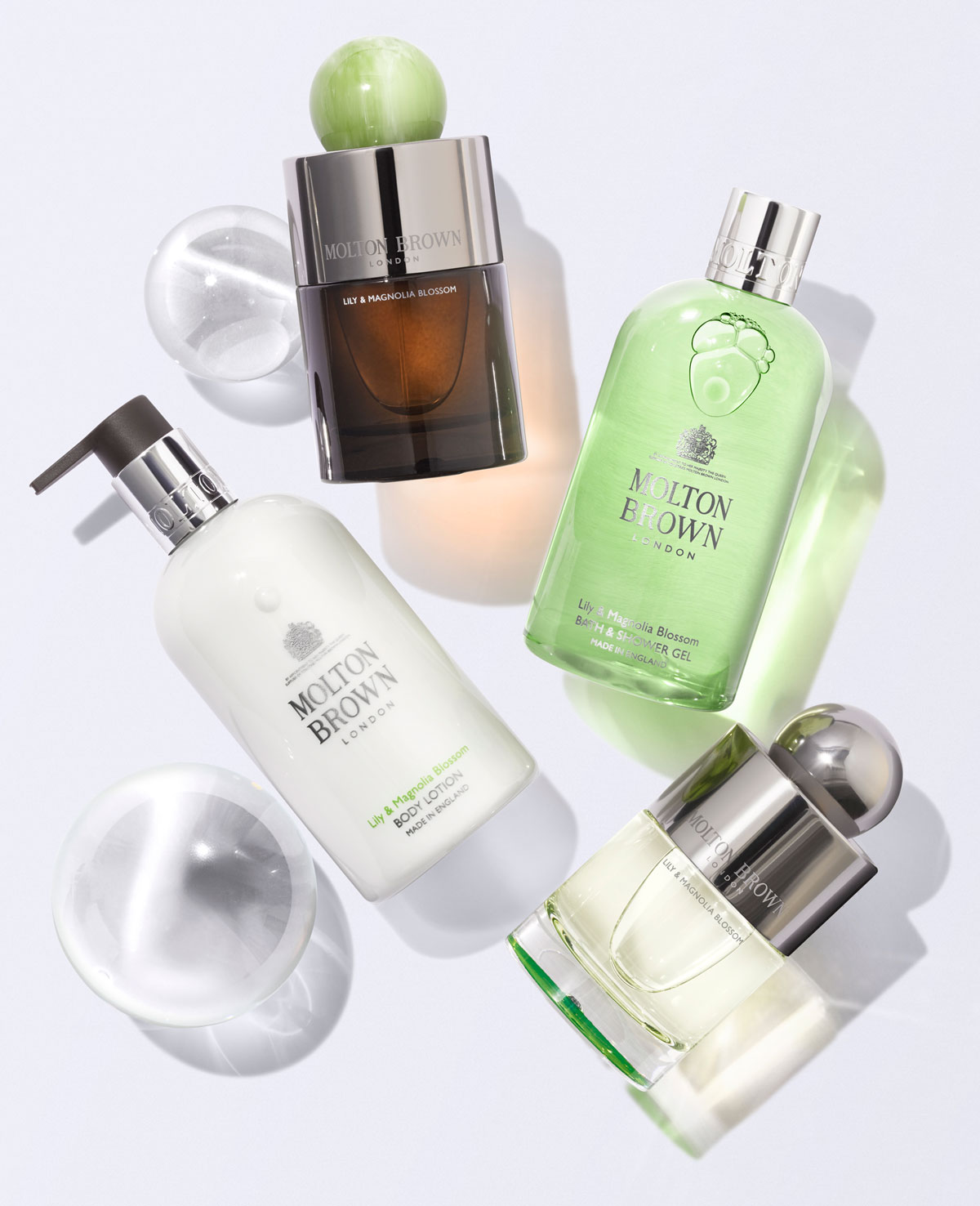 Pharmaceuticals, foodstuffs and legal services are among the areas in which the DIT has been lobbying for the removal of market access barriers, and is continuing to do so since the UK–Japan free trade agreement (FTA) was signed in October last year. 
"The FTA will also benefit the UK food and drink sector, removing tariffs on 99 percent of exports over the next 15 years. Products such as Scottish salmon, whisky, shortbread, and others are already well-known in Japan. But new products such as English sparkling wine, and British gins and cheeses, to name a few, are now selling well. We also see the potential for organic, vegan and plant-based products, which are becoming more popular in Japan", says the DTI's Joyce. 
The FTA has also stoked interest among UK companies, more than 2,000 of which participated in the DTI's "Partnership with Japan" campaign from March to June. Many of them were matched with Japanese companies as potential partners. 
"Through this campaign, we've been able to demystify some of the myths about doing business with Japan and reassure companies that whilst it's a challenging market, it's not an impossible market", adds Joyce. 

Products featured in BCCJ ACUMEN's Great British Products section, such as Costa Coffee, Fever Tree, Nyetimber, Silent Pool Distillers, The Scottish Salmon Company, Molton Brown, Caterham Cars Ltd and Lotus Cars, are prime examples of firms that benefit from the FTA. 
However, there is more potential for growth.  
"There is a lot to be done to make it easier for British companies to enter and succeed in the Japanese market", says Crimson Phoenix's Nakajima. "Many British companies are still under­represented in what is still the world's third-largest economy".