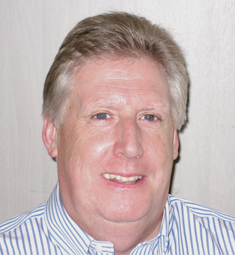 So what is the value of winning recognition from the British Business Awards (BBA)? It is not just attending a glittering event and being presented with a unique piece of sculpture, but much more. It is acknowledgement that, among your peers, you are judged to be the best in class for the work your firm or organisation does in the Japan marketplace.
Marketing is what we do to promote ourselves, our firms, products and services. Independent recognition of our achievements adds a certain extra to that marketing message and I encourage all of our members to nominate, or be nominated for, one of the five BBA categories on offer this year.
• Company of the Year
• Design & Innovation
• Environmental Contribution
• Social Responsibility
• Person of the Year
Past winners such as Rolls Royce group plc and Refugees International Japan are two fine examples of organisations that promote their connection with the BCCJ and the BBA.
For nomination forms and details:
BCCJ in the earthquake zone
I recently returned from a BCCJ- led cleanup trip to Ishinomaki in conjunction with Peace Boat. The trip has left an indelible impression, since it is not until you expose yourself to challenges that you realise what you are capable of doing. In the larger scheme of things, what we did over two days was insignificant in our eyes, but to the people who mattered, the people of Ishinomaki, it was something very special.
Two days of digging, bagging and shifting tons of foul-smelling tsunami mud in temperatures of 38C, with no shade and wearing goggles, masks, steel-soled wellington boots and gloves. No showers, sleeping on the floor of a ruined factory, plenty of flies to keep you company day and night—yet no one complained. We all just got on with it. Our thanks go to BCCJ member Unilever and, in particular, Dylan Scudder, who kindly provided supplies of much- needed deodorant, body wipes and hats to make our experience just a little more bearable.
It was all worth it, however, particularly since we uncovered the family cemetery of one of the Ishinomaki founders. Moreover, our work has made it possible for the local people to hold their matsuri on 31 July after all. Until recently, they had talked of cancelling it, as the area was so badly devastated. With international cooperation, we can all make a difference; it just needs hard work and working together.
Japan faces many challenges in regenerating Tohoku. It needs courage to make a difference but, together, it is possible and the BCCJ encourages you all to be part of it.