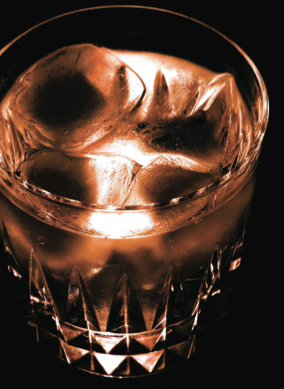 Roppongi scammers are spiking drinks to steal from patrons
For most people, residents and visitors alike, the image of Tokyo is that of a teeming but safe metropolis. Life here is generally trouble-free, with relatively low levels of common crime such as theft, mugging, burglary and such. It is generally safe to walk about at night and to travel on public transport.
Nevertheless, you should maintain the same level of vigilance as you would at home and take sensible precautions. Unfortunately, we often hear of people who have had their belongings stolen because they didn't maintain the same level of personal security awareness as they might have in the UK. This is particularly the case when visiting bars and restaurants in the entertainment district of Roppongi, which is considered a high-risk area for crime.
After WWII, there was a boom in night-time entertainment establishments in that area, primarily funded by US servicemen. The area still attracts large numbers of expats, visitors, students and local office workers who form part of the pleasure- seeking throng.
Regrettably, there have been instances of British citizens arrested following disputes with bar staff and doormen. It comes as a big shock to many when they learn that the police have the right to detain and question suspects for up to 23 days before a decision is made on whether to indict (formally charge) or release them. And, of course, this can have a major impact on employment and family life.
Whether the offence is shoplifting or serious assault, it usually means at least three weeks in detention. When the expectation is that the Japanese system will be the same as that of the UK, detainees (and their family and friends) often struggle to come to terms with the reality of their situation. Managing the fallout when the penny drops represents a real challenge for those of us who work in the embassy's consular section.
Recently, we have been seeing more reports of drinks being spiked with drugs such as Rohypnol. The drugs are difficult to detect, as they are normally colourless and tasteless. They even have an effect if placed in non-alcoholic drinks, such as coffee and tea. Typically, the victim is rendered unconscious for several hours, during which time large sums of money might be charged to the victim's credit card, or their card or cash is stolen. Victims sometimes regain consciousness in the bar or club, on the street, or at some dubious establishment. I dealt with a case like this just the other day.
As with most scams, drink spiking has evolved since it hit the headlines here in 2009. A new twist is that a seemingly normal attractive female or male will befriend you—the intended target—in one of the popular nightclubs or bars in Roppongi. After ingratiating themselves, they suggest moving on to another place or a friend's bar. They then escort you to the new bar, which is controlled by a gang, and you are duly scammed by having a large credit card bill run up during your drug-induced slumber.
Previously, victims could sometimes rely on the signature on the card being different from their own to support the claim that they did not sign the card receipt. Recently however, in addition to taking and swiping the victim's credit cards, the gangs are also taking or making copies of the victim's ID, such as the Foreign Residency card or driver's licence. The bar then uses the copy of the ID as proof that the victim consented to the charges.
To minimise the risk of being scammed, we suggest the following:
• Never leave drinks unattended and do not accept drinks from strangers
• If you begin to feel strange, sick or drunk after only a couple of drinks tell a trusted friend and have them take you to a safe place, such as your hotel room
• If you are alone, phone the local police, a hospital or the British Embassy Tokyo
For information on other issues, I encourage you to take a look at our website below which we hope can act as a first port of call for any questions you may have. It also gives fuller information on the range of services we provide. Just click on "Help for British Nationals".
Other sources of useful information
The UK Foreign & Commonwealth Office's (FCO's) "Know Before You Go" campaign:
www.fco.gov.uk/en/travel-and-living-abroad/about-kbyg-campaign/
Travel Safe booklet by Lonely Planet and the FCO:
www.fco.gov.uk/resources/en/pdf/2855621/travel-safe