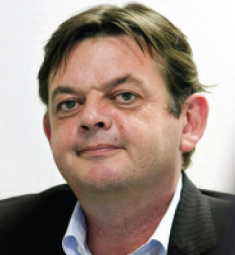 Greetings to Mark Schreiber. Mark and I had previously worked together at another publication and I am delighted that he has agreed to offer his exclusive translations to our media pages. Unless you are intimate with Japanese-language weekly and monthly publications, you probably have not read—or even heard—the news he will cover, be it business or lifestyle related.
While the ACUMEN News pages will continue to feature UK–Japan issues originally reported in English or Japanese, Mark will focus on the vernacular press to give readers an idea of what many Japanese like to read about, while keeping out a sharp eye for any UK mentions. The Tokyo resident since 1966 has already spotted two items that had escaped my attention: the Beatles' 50th anniversary and the setting up of a permanent Madame Tussauds Tokyo. Both events occur this year. Please see page 12.
Where can one find the best British pub grub in Tokyo? I know a spot without a fake fireplace, eye-level blinding candles or fish 'n' chips served in fake newsprint, but with a new carvery buffet featuring apparently endless amounts of a vegetable rarely served at restaurants here—Brussels sprout. BierVana, managed by a Bristolian, is a "europub" near Akasaka-mitsuke Station. It has a warm atmosphere and features occasional events, such as jazz and other live music performances. It's also cosy, good for a quiet pint or business lunch, and has hosted one of the more successful BCCJ 51 Nights and a recent Brits at Lunch event (see page 54). Not surprisingly, considering the amiable and talented new chef, Fred, the Sunday carvery is getting busier by the week.