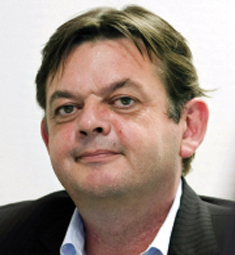 One concern I had when launching ACUMEN was how to please natives of the entire United Kingdom, without the magazine being seen as "too English". Born near the Severn Bridge, of Anglo-Irish parents, with a Highlands link by wedlock and a history of fractious clan gatherings, I shuddered at the thought.
Well, thanks to whiskey and offshore wind power, the Scots get a fair share of column inches in ACUMEN. Our friends north of the Irish border occasionally appear, thanks to their world-class universities drawing overseas students, and Japanese investment in heavy industry. That leaves the Taffies. It took a while, but I finally found a story. On page 26, we tell about one of the very few Japanese people fluent in Welsh. This may seem like the answer to a quiet news day to some, but if you've ever passed by a village called Llanfairpwllgwyngyllgogerychwyrndrobwllllantysiliogogogoch, you'd know what I mean.
Thanks to Yuko Nakauchi who, heavily pregnant, told us her story and to the British Council Japan, which introduced her to me.
Strange how great things come in threes, especially after a drought. In the same week, I was asked by the Welsh Government representative in Japan to interview First Minister of Wales Carwyn Jones when he visits here later this year, and I recently met a Cardiff musician who plays Welsh folk music in Tokyo. So expect more tales from Cymru as we strive to cover all four countries of the UK.
2011 British Business Awards
It's the time of year again when we start promoting the British Business Awards. This time, the nomination process is simpler, so you have one less excuse for not entering yourself, another person or an organisation in one of the five award categories. See page 11 for full details.
If you can't spare, or don't have, the personnel or resources to nominate your firm, let Custom Media help. We successfully nominated a British firm last year, so we know what the judges look for and are experienced in presenting the case in a concise, eye-catching fashion. So do call us for a quote.