An enduring pioneer in global education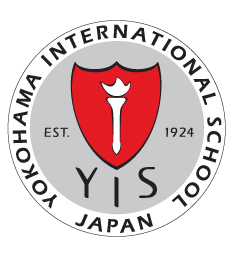 Founded in 1924, the Yokohama International School (YIS) has a pioneering spirit and rich history—being the world's second oldest establishment with "international school" in its name. The student body comprises 650 individuals from more than 40 countries, the curriculum is centred on International Baccalaureate (IB) programmes, and the school is committed to its mission: enabling students to "fulfill their human potential as responsible global citizens". Our forward-looking approach reflects the need to evolve as a school and be open to innovation.
The recently initiated Connected Learning Community, which includes school-issued laptops for all middle- and high-school students, aims to provide students with round-the-clock computing and network access on a common learning platform. It is also designed to increase collaboration, as well as permit flexible progression and differentiated instruction to reflect the real-world learning environment.
Our high school is introducing the YIS Global Citizen Diploma (GCD) to complement the academic strengths of the IB Diploma by more fully acknowledging our graduates' wide-ranging achievements in and outside the classroom. The criteria for the GCD essentially articulate the qualities and skills our graduates should possess when they leave the school.
Another innovative initiative is the YIS Visiting Scholars Program, in which we invite leading academics in the field of international education to engage our staff and students in their research, provide professional development sessions for our staff, and share their insights with our parent community.
Connections with Japan and community service are also important. Our new International Center for Japanese Culture offers students and the wider YIS community a broad range of courses on, and activities related to, local arts and culture. In the autumn, our secondary students take part in field study trips around Japan to learn more about regional communities and challenge themselves in outdoor activities.
In addition, there are two junior-high schools—in the tsunami-stricken city of Ishinomaki—with which we are conducting exchanges and to which we are giving financial support to help their recovery efforts.
As a school, we are committed to providing the highest quality educational experience and developing programmes to enhance learning opportunities. To this end, and while remaining faithful to the ideals on which we were founded, we will continue to pioneer initiatives in international education. I believe our founders would approve.