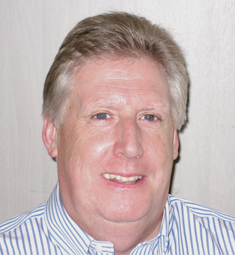 I am delighted to report that nominations are now being accepted for the 2011 BCCJ British Business Awards (BBA). The annually awarded prizes recognise excellence, promote success and innovation across all industry sectors, and acknowledge the important social contributions made by organisations through their commitment to the community, ethical behaviour and environmental sustainability.
The 2011 BBA categories are:
• Company of the Year
• Design and Innovation
• Environmental Contribution
• Social Responsibility
• Person of the Year
Submitting a BBA nomination provides organisations and individuals an opportunity to review their business performance and highlight core strengths, setting a benchmark for industry standards.
Nominations are judged against specific criteria, based on the BBA values of success, innovation and ethics. The BBA employs a well-defined and tested framework to ensure the judging process is fair, objective and free of bias or influence.
Winning a BBA trophy is a prestigious endorsement of an organisation's projects, initiatives, products and achievements. Winners are acknowledged as industry leaders and named the best in their respective categories.
This is a valuable measure of achievement that can be used in a variety of communications to create publicity, produce positive organisational profiling and heightened credibility. The winners are entitled to publicise their achievement in all their marketing materials.
Nomination Process
1. Select the category in which you wish to nominate yourself or your chosen nominee
2. Check that your nomination complies with the nomination criteria for that category
3. Complete the nomination form
Submission Guidelines
Nominations should:
• Be sent as an email attachment to: info@bccjapan.com
• Reach the BCCJ office by 5pm on 14 October, 2011
• Include supporting evidence (images and additional documents may be included)
• Cover all criteria for the category concerned
• Include references where appropriate
• Include the nominated company's logo
Criteria for Nomination
With the exception of the Social Responsibility award, which is open to all businesses and organisations, nominees for awards must be one of the following:
• BCCJ Member
• Japan-based British-owned firm
• Japan-based firm with significant UK links
Additional information
• Nomination documents are non-returnable, so do not send originals
• Nominations and information submitted are treated in strict confidence
• Finalists must agree to take part in publicity and attend the BBA ceremony on 4 November
• The judges' decision is final
• Winners will be announced at the awards ceremony
• Winners may mention their award in advertisements, promotions and on stationery, but must also state the category and year in which the award was won.
For more information, please click here.