Want to escape to Japan's past, when shoguns ruled the land and travelling meant a close personal connection with nature? Such a place is less than three hours northeast of Tokyo and can be easily accessed by rail. Fukushima Prefecture is home to well-preserved historical sites and beautiful nature that will take you back to another place in time. Here are three must-visit sites and an experience you'll never forget.
Tsuruga Castle
Built in 1384, this flashpoint of several conflicts was originally called Kurokawa Castle until it was redesigned by the feudal lord Gamo Ujisato in 1592 and renamed Tsuruga Castle. Heavily damaged during the Boshin War (1868–69), which ended the shogunate and restored power to the Imperial Court, the original structure was demolished in 1874. The current Tsuruga Castle is a replica con­structed in 1965 and renovated in 2011. From the top of the tower you can enjoy sweeping views of the Aizu-Wakamatsu area, including the majestic 1,816m-high Mount Bandai. Inside the castle is a museum where you can explore the rich history of the area and get a taste of samurai life.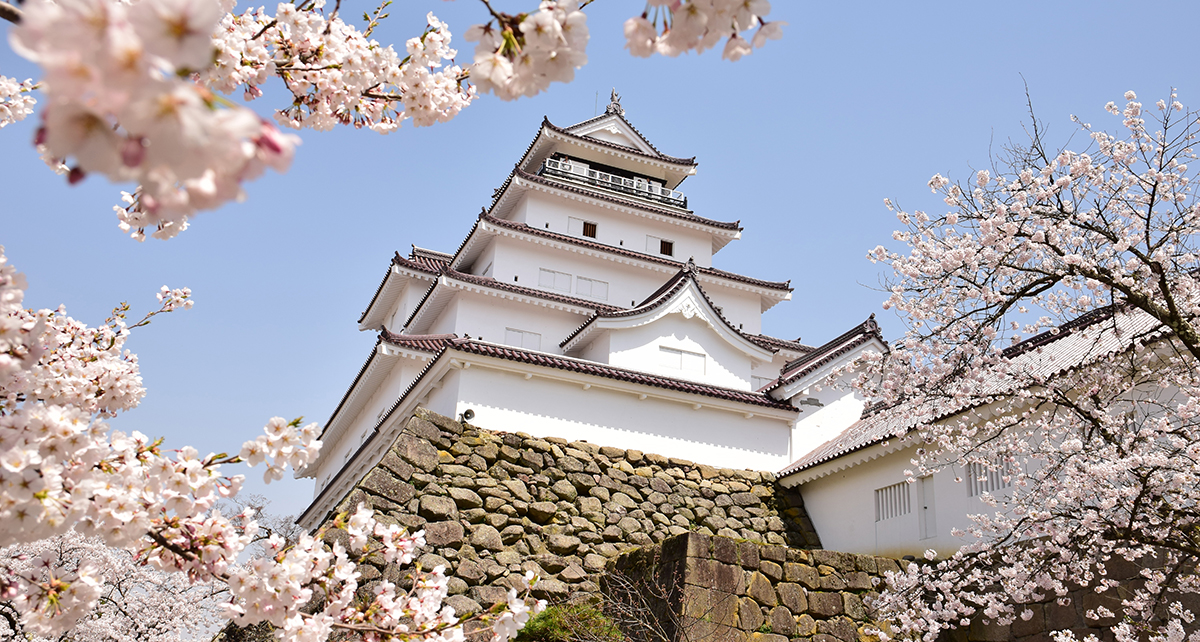 Ouchijuku
During the Edo Period (1603–1867), the ruling shogunate required those travelling the Aizu–Nishi Kaido trade route, which connected Aizu with Nikko, to make the journey on foot. Because the trip took many days, stopovers were needed, and post towns began to pop up. Ouchijuku, located 20km south of Aizu, is one such town. Today it has been restored to appear just as it did in days gone by and has been designated an Important Preservation District for Groups of Traditional Buildings. Walking down the unpaved main street is like stepping into the past, and the variety of shops housed in the traditional thatched-roof buildings offer a taste of Edo cuisine, clothing and interiors.
Tonohetsuri
One of Fukushima's must-see locations, the 200m-long Tonohetsuri—whose name means "dangerous cliff" or "steep slope" in the local Aizu dialect—is a sheer cliff overlooking the Agagawa River. The rocks that comprise the cliff formed more than 28mn years ago and feature cracks and strata that create striking patterns—particularly when intermixed with the brightly coloured foliage of autumn. The Tonohetsuri Bridge offers spectacular views as you cross the river to the cliff face, and the swaying motion of this suspension bridge adds a thrill to what is already a breathtaking example of nature's power and beauty.
---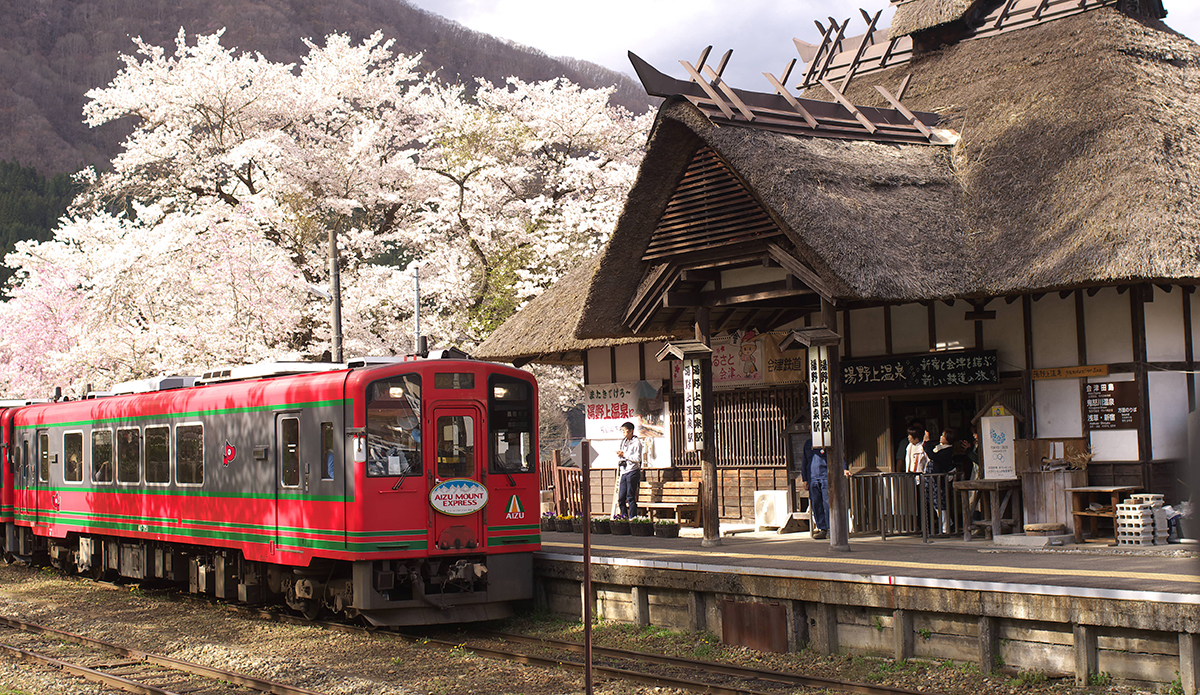 Aizu Mount Express
Ready to head to Aizu-Wakamatsu and want to take the most scenic route? This rapid express immerses you in the enchanting environ­ment of Fukushima Prefecture, passing Edo-Period post towns, hot springs and vibrant seasonal landscapes.
No reservations are needed. Just pay the basic fare, hop on and make your way across picturesque Fukushima!
For an extra-special memory, take part in Tobu Top Tours' popular Aizu Railway Train Operating Experience. For ¥8,500 per person, you can visit the rail yard and make two round trips from Aizu-Tajima Station to Aizu-Wakamatsu Station as a train operator and conductor. The price includes lunch and a special lecture before departure, and at the end of the journey you will receive a certificate.