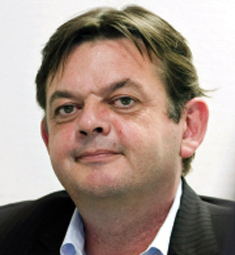 It's either bravery or folly to survey your flagship product and publish the results. But here goes.
At Custom Media's request, an email survey about BCCJ ACUMEN was sent on 30 November to all BCCJ members, of whom 45 responded anonymously within one week. The feedback was overwhelmingly positive and encouraging, the mix including some negative comments and a number of excellent ideas that we will seriously consider.
Here are the highlights:
• About 84% read all or most issues
• Almost 93% said they most enjoy reading about business, followed by people, lifestyle, industry, community, media, books and other topics
• Between 85% and 95% said, in comments on various design elements, that they are "very good" or "good", and described the publication overall as a "professional" product
• Most said the website design was "very good" or "good"
One unhappy camper dislikes everything and never reads it. BCCJ ACUMEN, we were told, is "[not] relevant to me or the chamber", but unfortunately no specific reasons or useful suggestions were offered. Others, meanwhile, said there are too many adverts, there should be more pages, and circulation should be increased.
Comments included:
General:
• Love it
• Really looks the business
• Great colours
• Classy, high quality
• Very good and interesting
• Depends on the issue
• Each issue better than previous one
Given our broad and varied readership, there was no shortage of suggestions for content, such as the following:
Would like more:
About Japan
By Japanese
UK-Japan ties
Sport
High-profile Brits
Low-profile Brits
Of the same
Keep doing what you do
Case studies
Traditional arts and crafts
Technology
Real entrepreneurs
Trends/indicators
UK-Japan partnerships BCCJ nostalgia
UK-Japan outfits
Humour/offbeat
Lifestyle
UK firsts in Japan
Start-ups in Japan
Japan firms in UK
Global business
UKTI
Company profiles
Working, living here
Small firms
British community
BCCJ and business
Free giveaways
Statistics
Legislation
FTAs
Well, in the spirit of the season, I sincerely wish all respondents and other BCCJ members a safe and pleasant holiday, and the very best for 2012. I hope we can continue to improve ACUMEN for you.
Obituary
Christopher W McDonald OBE, who was featured on page 38 of the October issue of BCCJ ACUMEN, passed away on 2 December aged 80. Chris was only the second Englishman—and fourth foreigner—to be inducted into the Japan Football Association Hall of Fame, for helping develop the game here since arriving in 1950. Chris also played key roles for many years in various UK-related organisations in Japan, where he pursued a successful business career. He was honoured by the Japanese government and the Queen.