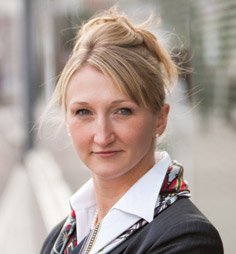 Throughout April, thanks to the generosity of members and the counsel of our NPO colleagues, the BCCJ was in a position to provide direct emergency aid to groups and individuals working in Tohoku. This aid came in many forms, including water, underwear, nappies, fresh fruit, batteries and tinned tuna.
We have now entered what could be termed phase 2 of the recovery effort. Much of the emergency baseline has been met and we are receiving reports that NPOs are collectively shifting their focus to the coordination of mid- and long-term projects.
The Japan NGO Centre for International Communication (JANIC) and Japan Platform have begun to promote collaborative activities involving Japanese and foreign NPOs, in a bid to leverage knowledge and strengthen the capabilities of all. The BCCJ continues to work with the Aid Delivery Group, to assess how future funding might be spent, particularly in the so far under-publicised area of psychological support programmes.
In response to the BCCJ's "Disaster Relief Forum", held at the British Embassy Tokyo on 31 March, our member company KVH designed a brilliantly simple and effective aid portal to facilitate the flow of information between potential donors and recipients. We encourage members to visit the portal and consider responding to some of the specific needs posted by the contributing NGOs.
"Business as usual in unusual circumstances", is how one BCCJ member CEO described the current climate in Japan. Indeed, judging from anecdotal accounts, most of our members have resumed normal operations and are looking at strategies that will enable their businesses to survive and thrive.
The BCCJ is currently supporting the Pulse Survey, which forms part of the ACCJ's Tohoku Earthquake Information Facilitation Project. The results of the survey will be used to help foreign and Japanese businesses more effectively respond and contribute to the recovery and rebuilding of Tohoku.
On 31 May we will be pleased to welcome to Tokyo the UK's chief scientific advisor, Sir John Beddington. Following the 11 March disaster and nuclear crisis, Sir John and his team played a crucial role in delivering timely and informative briefings to the international community here and abroad.
The BCCJ will continue to work on strengthening capacity for members by seeking opportunities for collaboration to meet the challenges presented by the current situation.
Those with questions, comments or information to share, please email: info@bccjapan.com