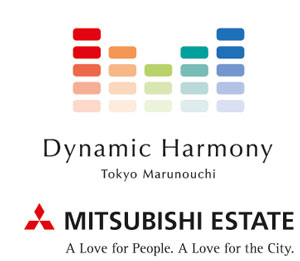 Whether they are a fintech start-up, a blue-chip corporate giant or a transplanted Silicon Valley venture, internationally minded firms have discovered that Marunouchi is the place to put down their Japan roots.
Covering some 120 hectares of the most sought-after land in Tokyo, the Marunouchi District lies between Tokyo Station and the Imperial Palace, and was formerly a residential district for feudal lords. Today, it has been transformed into the centre of international business for the world's third-largest national economy.
The district has more than 100 office buildings that incorporate the latest safety features and environment-friendly technologies, and is home to some 4,300 firms, both domestic and foreign. And every day of the working week, 280,000 people go about their business here.
"Many people, when they think about the Marunouchi District, tend to assume that it is primarily focused on the finance sector, but finance only accounts for around a quarter of the firms that are here", said Kentaro Suzuki, deputy general manager of the Office Leasing and Tenant Relations Department for Mitsubishi Estate Co., Ltd.
"The area is constantly evolving, and recently we have seen an increase in technology firms that want to have their headquarters in Marunouchi", he said.
Those firms include cloud computing firm Salesforce, money transfer service TransferWise and artificial intelligence developer Preferred Networks.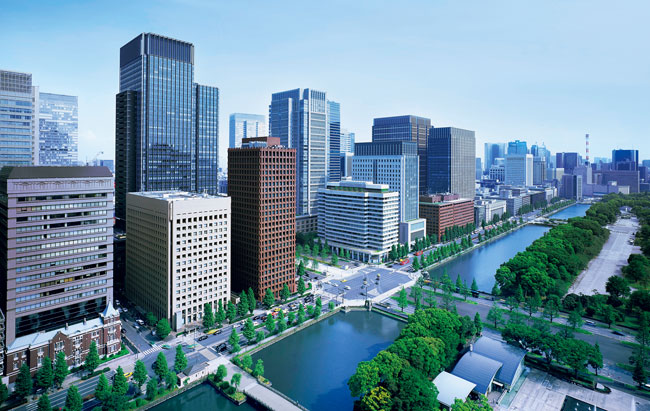 Startups, law firms, trading firms and IT experts are also migrating to Marunouchi from other parts of Tokyo. They are attracted by the area and its facilities, but also the growing realisation that this is now the heartbeat of the whole city and the place where they need to be in order to make the new contacts and contracts that will enable their businesses to thrive.
Key to this strategy is the creation of a number of innovative hubs catering to the needs of different sectors, but with significant cross-sector appeal.
"We opened EGG JAPAN in 2007—the initials stand for Entrepreneur Group for Growing—to target Silicon Valley firms that are already unicorns there, but now want to come to Japan", said Yoshio Sakai, manager of Mitsubishi Estate's Office Leasing and Tenant Relations Department.
"These are firms that want to be in a very central location, and they want to be in an area that is fast-growing", he said.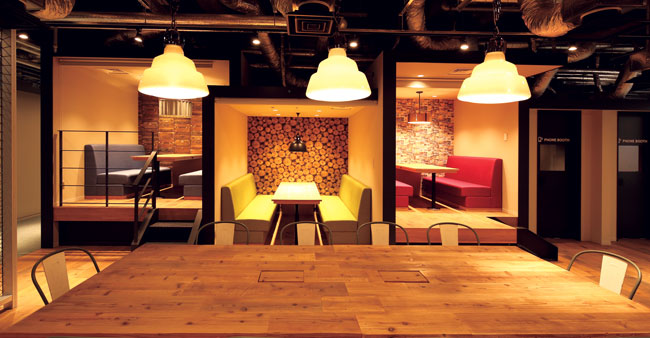 EGG JAPAN provides private office space and the business-oriented Tokyo 21c Club to support firms as they create and develop their B2B business. Similarly, Global Business Hub Tokyo opened in July 2016 with 50 furnished office units and event spaces, while the FinTech Center of Tokyo—more commonly known as FINOLAB—is the first space in Tokyo dedicated to firms operating in the finance, securities, blockchain and future cities technology spaces.
"These are firms that need to be able to come in and be functioning on day one", said Sakai. "We provide them with everything they need to be able to do exactly that, from phones and desks to locations with legal and accounting specialists and networking events to help them settle in and make contacts".
In addition to their direct working environment, many firms choose to base themselves in Marunouchi because of its excellent transport links. Tokyo International Airport at Haneda is just 30 minutes away and Narita International Airport around 60 minutes. Bullet trains from Tokyo Station mean that Kyoto is a two-hour journey and Osaka a further 30 minutes away. And amid a network of underground and above-ground railways, all of the major stations in Tokyo are less than 20 minutes away by train, making Marunouchi an easy commute from anywhere in the city and points beyond.
Marunouchi also has built a reputation for having branches of some of the world's most famous retail outlets—from Baccarat to RIMOWA and The Conran Shop—while there are numerous fine dining options as well as more informal drinking establishments for some post-work relaxation.
A great deal of thought has also gone into making the district as liveable as possible, with green spaces incorporated into the overall blueprint, along with public art installations, wide boulevards and plans to create relaxing pedestrian zones.
Marunouchi also enjoys museums, art galleries, gyms and education opportunities, while the surrounding area has hotels, meeting and symposium venues, theatres and a wide selection of other sources of entertainment.
Mitsubishi Estate is constantly looking to upgrade its facilities, however, and has three new major projects under way. The Otemachi Park Building was just completed in January 2017 and has about 152,000m2 of floor space across 29 floors, including serviced apartments managed by The Ascott Limited, as well as exclusive lounge and daycare facilities for mothers who are working in the area.
The Marunouchi 3-2 Project is scheduled to be completed in October 2018 and will have 173,000m2 over 30 floors, while the Tokiwabashi Project will be two separate towers, the second of which will have 61 floors and be the tallest building in Japan when it is finished in 2027.
The process of meshing all the key components together is already well under way, Suzuki said, and the ultimate intention is to create a district of "dynamic harmony", with Marunouchi evolving into the part of Tokyo that is renowned for being open, interactive, networked, diverse and sustainable.
"We need to constantly have new talent and creativity, and our task is to provide firms and organisations with the space they need to interact", said Suzuki.
"Innovation is more and more becoming a buzzword in society and Marunouchi will change and grow with these new ideas and technologies", he added.