Green building projects are not just environmentally friendly, but they can bridge cultural divides.
As climate change advances, global collaboration may provide solutions for the present and for future generations. The melding of ideas from different cultures and traditions may lead to stunning concepts based on earth-friendly infrastructure.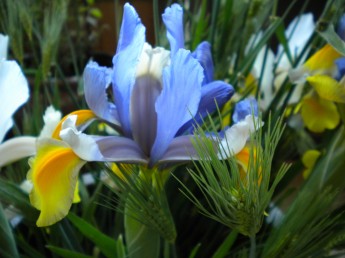 Below is a selection of our favourite ideas.
• Natural Building Workshops by David Pollard and Wakuworks
The Natural House Project teaches people of all ages how to build houses and other structures using natural or recycled materials.
The collaboration between British gardener David Pollard and architectural firm Wakuworks started in 2008, fed by a desire to show people the versatility of natural materials.
Natural House encourages participants to communicate and interact as they work, so that they may reach beyond the boundaries of nationality, age and language. The firm believe that such cooperation draws out the creativity and skills that are unique to each person.
Workshops held around the country combine cooking and building with plenty of time for talking and learning about regional techniques and traditions.
• Bakoko's Composting Teahouse
Tokyo-based Bakoko is an emerging environmental design practice, founded by Kayoko Ohtsuki and Alastair Townsend. Projects such as Comploo—a teahouse heated by compost—reflect the firm's fresh approach to environmental design.
As vegetable matter decomposes, it can reach temperatures of 50°C. Thus, Bakoko decided to build a structure that could take advantage of the naturally high temperatures while handily disposing of organic waste. Meanwhile, a teahouse provides plenty of waste for the busy microbes to use while their handiwork keeps the interior cosy.
Ohtsuki and Townsend believe their idea holds real potential as a simple energy source for homes, as well as for non-profit organisations that need to provide housing with locally sourced, sustainable energy resources.
• Earth Embassy Blends Modern Comforts with Traditional Design
In the Edo period (1603–1868), traditional Japanese villages were self-sufficient and homes were completely organic, built using readily available materials from nearby forests and fields.
A few of these traditional homes remain in a small village on the shores of Lake Shoji in the Fuji Five Lakes region. It was love at first sight for eco-home designer Jacob Reiner, who first came to Japan after graduating from Cornell University in 1993.
He decided to restore the beautiful old homes—many with thatched roofs and original woodwork intact. Reiner's team strove to maintain the traditional ambience of the farmhouses, while including some modern comforts and not overlooking safety standards.
An example that Reiner often cites is an elegant 150-year-old home where gargoyles stand guard on the roof and carp swim in a small garden pond. Inside the cool light-filled residential space, natural wood floors, as well as energy-efficient windows and appliances create a warm environment.

Start your own cross-cultural collaboration by bringing a touch of Japanese tradition into the home with Umezumi Charcoal Paper.
Charcoal-infused paper makes a perfect natural deodoriser that can be used in just about any space, including drawers, bags and, in particular, damp shoes.
For further ideas and more inspiration, visit our revamped website at www.ecotwaza.com.
For other sustainable home ideas and bonus points, please email us mentioning BCCJ ACUMEN at info@ecotwaza.com.