One of the leading international lodging owner-operators, The Ascott Limited (Ascott) has more than 55,000 serviced residence units in key cities of the Americas, Asia–Pacific, Europe, the Middle East, and Africa. More than 39,000 units under development brings the total to some 94,000 units in more than 630 properties.
A wholly-owned subsidiary of Singapore-based CapitaLand Limited, Ascott has been a part of Tokyo's serviced residence market for 16 years with its Citadines and Somerset brands. The recent one-year anniversary of Ascott Marunouchi Tokyo, in March of 2018, and the success the serviced residence has seen over the past year, has been significant in affirming Ascott's position in Japan.
Milestone
Tan Lai Seng, regional general manager for Ascott in Japan and Korea, spoke with BCCJ ACUMEN about the opening of Ascott Marunouchi Tokyo, explaining how it marks "a milestone in our long-standing partnership with Japanese companies such as Mitsubishi Estate Co. Ltd. since we entered the market in 2001. It enhances our presence in Japan, where we currently operate six other serviced residences and 16 properties for corporate lease".
Situated in the prestigious Otemachi–Marunouchi business district, Ascott Marunouchi Tokyo provides spacious and elegantly designed apartments and offers residents a good view of the Imperial Palace's East Garden—a rare sanctuary in the bustling city.
With the Ginza shopping district nearby, the area in which Ascott Marunouchi Tokyo resides is surrounded by some of the city's most distinct districts. "For a local touch, guests can choose apartments that come with tatami mats", said Lai Seng. "Facilities at the serviced residence include a swimming pool, rooftop terrace, gymnasium, reading lounge, business centre, and meeting rooms". With little touches to make guests feel at home and local experiences to explore, Ascott Marunouchi Tokyo is perfect for business travellers as well as families.
Honoured Excellence
At this year's World Travel Awards Asia & Australasia, The Ascott Limited was crowned Asia's Leading Serviced Apartment Brand for the third consecutive year. With a total of 11 awards, Ascott solidified its place as one of the most impressive and prominent serviced residence owner-operators. Globally, Ascott is present in more than 160 cities across 30 countries. "Our global network and hospitality experiences make Ascott the preferred accommodation choice for many multinational companies", added Lai Seng.
Among the 11 awards won by The Ascott Limited at the World Travel Awards Asia & Australasia, Citadines Apart'hotel was named Japan's Leading Serviced Apartment Brand and Citadines Shinjuku Tokyo received Japan's Leading Serviced Apartments honours. Lai Seng explained: "The serviced residences are in prime locations and come with separate living and dining areas, fully equipped kitchens, en-suite bathrooms, and modern amenities that help guests enjoy the home-away-from-home experience".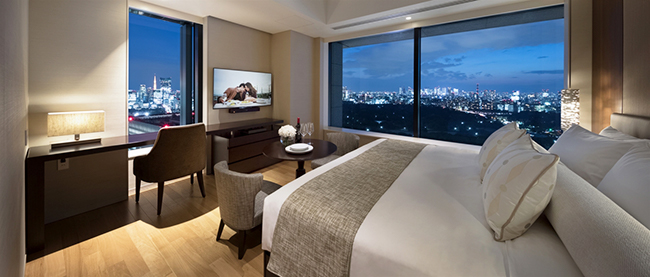 New Projects
Recently, Ascott has partnered with NTT Urban Development Corporation, a subsidiary of Nippon Telegraph and Telephone Corporation, to explore serviced-residence opportunities in Japan. They are currently reviewing the two projects in Fukuoka and Yokohama. Ascott has also signed a lease agreement with depart­ment store chain Takashimaya Company Limited to operate the first Citadines Apart'hotel in Osaka. Situated in Namba, Osaka's entertain­ment and shopping district, the serviced residence will be a huge benefit for the city, which welcomed 11.1 million tourists in 2017. Opening in 2019, the residence will have more than 300 apartments, as well as facilities such as a gymnasium, conference room, and children's playroom.
"According to the latest JETRO Invest Japan Report, Japan's net inflow of foreign direct investment reached a record high, and demand for serviced residences is likely to grow", Lai Seng said. And the partnerships that Ascott has made with leading property developers in Japan give Ascott access to highly coveted quality assets in strategic locations. This will expand the Ascott property portfolio, and uphold its reputation as the leading lodging owner-operator. According to Lai Seng, Ascott is targeting the launch of 12 more properties in Japan by 2020.
---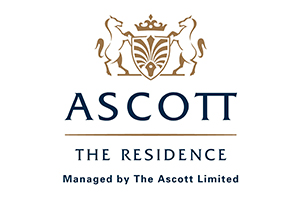 For reservations:
+81 3 6757 0760 or 0120 914 886 (toll-free)
9:00 a.m.–­7:00 p.m.
www.the-ascott.com