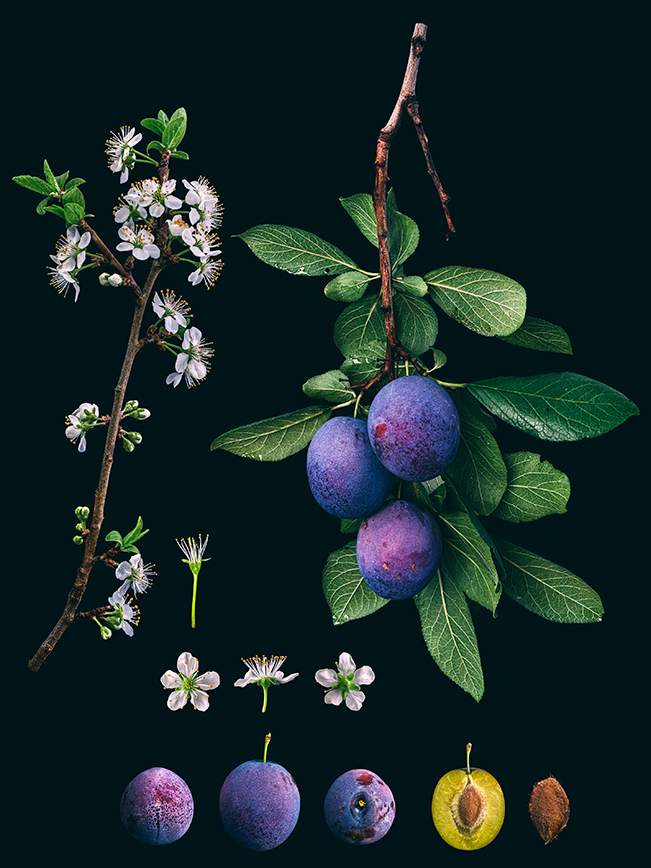 Masumi Shiohara had been deeply inspired by a sweet and rich plum variety first bred in Hertfordshire, England, in 1901. Based in Shiojiri, Nagano Prefecture, the orchardist and photographer set out to create an artistic record of the fruit he grows at the farm he took over from his father.
He was surprised and delighted to be shortlisted for the 2019 Sony World Photography Awards Still Life category for his photo composition entitled Prunus Domestica 'President' European Plum. Shiohara said of the plum, which is good for eating fresh, stewing or drying: "In my farm, it is a late-seed variety that ripens in late September. This work is aimed at showing the identity of the variety in detail. I photographed branches with flowers in spring and branches with fruit in autumn. I also shot three aspects of flowers and fruit, their cross section, and a seed".
The competition received 326,000 entries from 195 countries and winners will be announced between 26 February to 17 April.