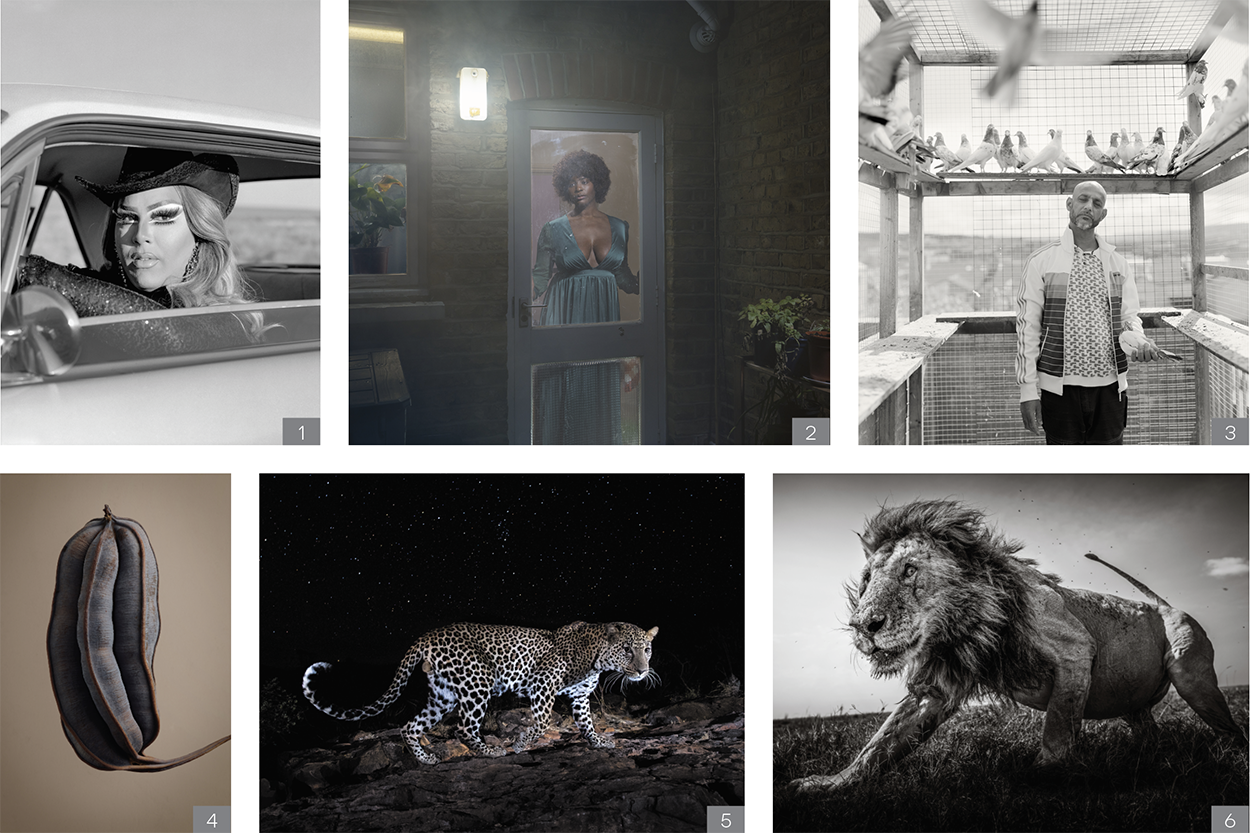 The finalists in the Sony World Photography Awards 2021and shortlisted photo­gra­phers have been announced. This year professionals from the UK have proven to be strong contenders, particularly in the Portraiture division. All Britons, the three finalists in this category are:
Jane Hilton, Drag Queen Cowboys.
The images were taken just before the Covid-19 pandemic reached the US in February. They were inspired by John Houston's 1961 film, The Misfits.

Julia Fullerton Batten, Looking Out from Within, 2020.
Capturing existence during lockdown, seen through a window of the subject's home.

Craig Easton, Bank Top.
A collaboration with writer and academic Abdul Aziz Hafiz, the images examine the representation and misrepresentation of communities in northern England. 
In the Nature & Wildlife category, three Brits were recognised for their impactful images. 
Levon Biss was shortlisted for his series titled The Hidden Beauty of Seeds & Fruits, which displays the carpology collection of the Royal Botanic Gardens Edinburgh. Also shortlisted was Will Burrard-Lucas with his series Night of the Leopard, taken in the cosmo­po­litan Kenyan county of Laikipia. 
One of the artists in the category, Graeme Purdy from Northern Ireland, has been chosen as a finalist. His photo-series, titled Raw Nature, was taken with wide-angle lenses and wireless triggers, placing the audience within proximity of some of nature's most impressive animals in the wild. 
---
1 © Jane Hilton, United Kingdom, Finalist, Professional, Portraiture, 2021 Sony World Photography Awards
2 © Julia Fullerton-Batten, United Kingdom, Finalist, Professional, Portraiture, 2021 Sony World Photography Awards
3 © Craig Easton, United Kingdom, Finalist, Professional, Documentary Projects, 2021 Sony World Photography Awards
4 © Levon Biss, United Kingdom, Shortlist, Professional, Wildlife & Nature, 2021 Sony World Photography Awards
5 © Will Burrard-Lucas, United Kingdom, Shortlist, Professional, Wildlife & Nature, 2021 Sony World Photography Awards
6 © Graeme Purdy, Northern Ireland, Finalist, Professional, Wildlife & Nature, 2021 Sony World Photography Awards