The Japanese government's Abenomics initiatives have focused on embracing diversity in the workforce and attracting world-leading human resources. And now the government reportedly is seeking to expedite the granting of permanent residence status to non-Japanese nationals by introducing a "green card" for highly skilled professionals. This could see a reduction—to three years, or even one year—in the time before applications for permanent residence can be lodged.
But what does this mean for British executives coming to work and study in Japan?
Although the government proposition is encouraging, some claim that visa regulations have not been a barrier to attracting global talent.
When deciding to pursue a career in Japan, or do a master of business administration (MBA) course with a view to staying and working in the country, there are other barriers  to consider, particularly for those high level executives who come out with their families.
The issue of visas
Applying for and maintaining visas often can be one of the greatest and most taxing barriers for anyone looking to migrate to another country. This can affect the number of skilled professionals going to a country or staying there after they have completed their studies.
However, when it comes to studying in Japan, "visa restrictions seldom seem to impact a candidate's decision to enter our MBA programme", according to Kenji Yokoyama, vice-president of Ritsumeikan Asia Pacific University. Most individuals who do an MBA join on an easily obtained student visa, allowing them to live and study in Japan. Then when those students look to begin working in Japan, typically a trickier proposition in many countries, "visas are again seldom an issue", said Yokoyama.
Indeed, since there is a process to facilitate changing from a student visa to a work visa, this can often be easier than securing a working visa at the start.
Sven Van Stichel, head of overseas marketing at the Graduate School of Management, GLOBIS University, echoed this sentiment. The visa process has changed over the years and is now "at a level where it is easy to switch from a student visa to a working visa", he said.
In response to the proposed green card, Yokoyama explained that the original points-based highly skilled professional visa "attracted a relatively low amount of interest", and perhaps "reducing the time required to gain permanent residence through this visa could potentially generate more interest and more applicants".
But he also highlighted the fact that "the points system assigns a fair amount of weight to an advanced degree, with additional points granted for completing an MBA and even more points for having a degree from a Japanese university or graduate school".
And so, for someone in business management who is planning to stay in Japan for the long-term, doing an MBA at a domestic Japanese institution is beneficial.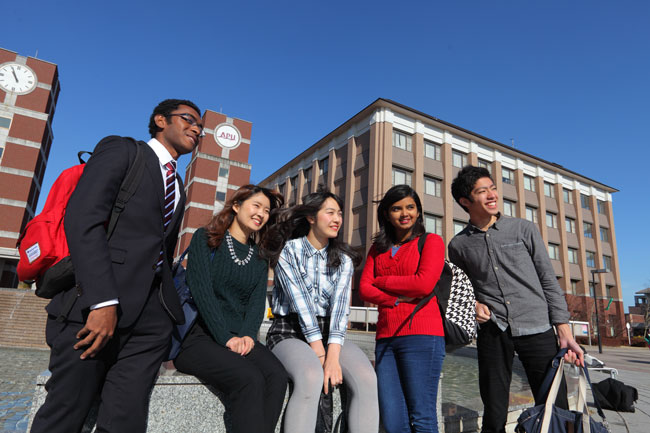 Communication
Japan is beginning to develop its English language capabilities to make international business easier. Yet those coming to Japan are still likely to find a language barrier. This is one factor that can prevent foreign talent from being able to do business and live comfortably in Japan, especially as the country doesn't have the in-built advantage of a significant English-speaking community as do Hong Kong and Singapore.
"Japanese lessons for people who are inbound are important", Steven Ellis, country manager at Education First Japan stated. While "most executives will never learn Japanese properly", being able to handle normal working situations is important.
Van Stichel agreed, adding that, on a non-work-related level, "when settling in Japan, the very first few months especially, can be a little bit of a challenge if you don't know some Japanese". The fear of lacking the means to communicate effectively can be daunting.
Thus, language preparation is imperative for those executives coming to Japan to study or work. It may necessitate expanding government-backed learning materials, scholarships and overseas language institutes similar to the British Council and China's Confucius Institutes.
Another barrier is the cost of living, Van Stichel said. "Sometimes [people] are not sure what to expect".
Ranked by consultancy firm Mercer as being the fifth-most expensive city for expatriates, Tokyo can represent a challenge for those who come with children and families. In particular, sending children to international schools is costly.
Ellis highlighted another potential issue for executives coming to work in Japan. Many are "sometimes quite lonely, they bear the weight of the firm on their shoulders and they find it hard to form real friendships with people in the firm because they are the boss", he said. This is where he highlighted the need for Japanese firms to also enhance their global offering through encouraging Japanese staff to learn English.
Need for corporate changes
The ageing population poses a significant problem for Japan, while the knock-on effect requires that structural changes be implemented at large firms.
"Because the general labour market in Japan has been shrinking, there is a higher need for skilled people", Van Stichel emphasised.
But for firms looking to hire such workers, they need to make sure they are seen as appealing, especially given that skilled people have broad, global choices.
"While it is commendable that the Japanese government is making efforts to attract more foreign talent through changes like [the green card] to the immigration system, some attention needs to be focused on the actual firms and institutions that would hire this talent", said Yokoyama.
"Organisations should be more flexible in their hiring practices and in their willingness to make accommodations for people from different backgrounds or different levels of Japanese language ability. They need to understand the value in foreign talent and a diverse workforce".
Ellis also highlighted the need for change in corporate functions and to tackle traditionally minded senior management who perhaps are not so open to hiring foreign talent.
"The key is to find the people who care enough to take action and are senior enough to see it through", he said.
Thus, to attract to Japan and retain in the country foreign talent, it is necessary for organisations to offer competitive compensation, a work–life balance, and a quality of life comparable with that found abroad.
Japan's advanced technology, as well as its research and development capabilities, are among the country's main strengths. But the government may find that luring global talent is one of the hardest parts of bringing to fruition the three core Abenomics principles of monetary policy, fiscal policy and structural reforms.