As we begin to shift into a post-virus world, perspectives are rapidly changing. Many institutions are absorbing lessons from the past as they look to the future, and Aoba-Japan International School (Aoba) is among them. 
Aoba acknowledges that the future generation of leaders have spent the past year of their educa­tion in a worldwide pandemic. Supporting these students to ensure their education is of utmost importance, requiring a rich and diverse program of instruction.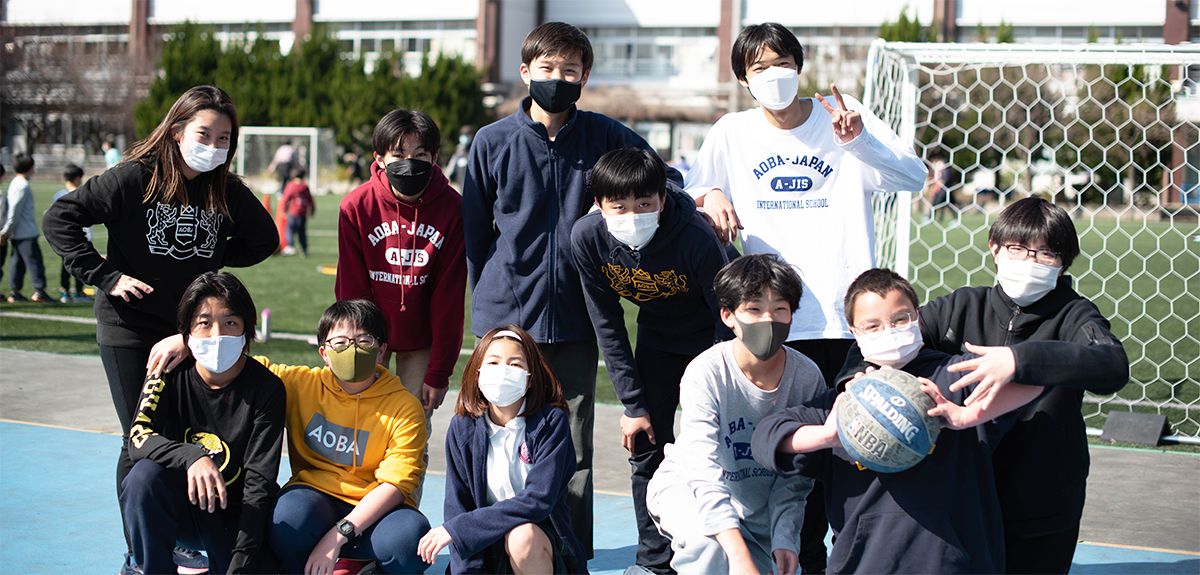 Core values
Aoba's Core Values are central to everything at the school, from lesson planning to professional development. These values reflect Aoba's aim to help students develop and grow to become global leaders, entrepreneurs, innovators, effective communicators, wise risk takers and effective problem solvers.
Director of Admissions, Marketing and Commu­ni­ca­tions Ae Kimura spoke to BCCJ ACUMEN about how the school achieves these goals, starting with entrepreneurship as an example. "Entrepreneurship is a disposition in which any individual or team sees opportunity where others see obstacles. As with any skill, some are more naturally able than others, but we can develop this ability to a certain extent. At Aoba, we do so through our coaching, mentoring and facilitating model that all teachers employ with their students. Instead of asking 'why,' we encourage students to ask, 'why not?'"
Wise risk taking is another skill that Aoba encourages its students to acquire. While many view risks from a negative perspective, Kimura explained that this need not be the case. "Risk taking is fundamental to human nature. The International Baccalaureate philosophy and, more importantly, our core values encourage wise risk taking. This involves an assessment of probable consequences or outcomes, and evaluating cost and benefit ratios".
Aoba strives to provide opportunities to develop these skills in a safe environment, encouraging students to develop the ability to think through likely consequences of their actions. Embracing failure as a learning opportunity encourages reflection and growth within students of all ages, and sharpens their analytical skills.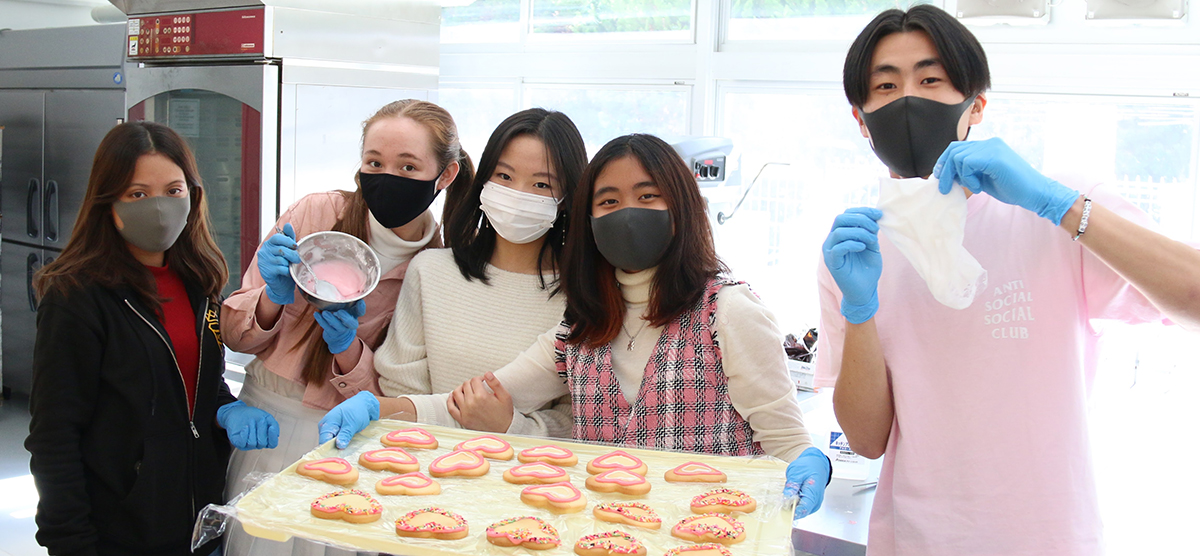 Real-world links
Another outstanding component of the Aoba experience is the Global Leadership Diploma program (GLD), which inspires students to learn in a different way. Along with the International Baccalaureate Diploma (IBDP), the GLD is offered to senior students. The international qualification high school diploma is certified by the Council of International Schools and the New England Association of Schools and Colleges. The curriculum is focused on creating lessons that connect to real-world situations and give students the opportu­nity to reach conclusions collaboratively and commu­nic­ate them effectively. 
Kimura said that this approach is important today. "The world is constantly facing a range of challenges. Currently it's Covid-19, and other challenges include political instability, distrust of leadership around the world, climate change and so on. Business leaders are always faced with decisions based on profitability and responsibility to their community.
"We therefore believe that leaders must embrace the concept of leading positive change in the world. This sometimes involves unpopular decisions like losing profitability. Having the confidence of moral standing to make those decisions is something we stress at Aoba", she said.  
The GLD program has led to outstanding success stories. "In the past, we have had students who are particularly strong in certain areas, and decided to pursue the GLD instead of the IBDP. One student was highly knowledgeable in physics, mathematics and computer science — so much so that we connected him with a university professor for his physics class. He also had an internship with a Japanese company in the field of artificial intelli­gence and autonomous cars, which all counted as credits towards graduation. He currently attends Southern University of Science and Technology [in China] with a full-ride scholarship". 
Student agency
In all age groups, Aoba encourages students to take responsibility for their own learning. Kimura explained that this begins with preparation. "Students are brought into the planning process through the use of big questions. After being presented with these questions, the student teams are encouraged and enabled to establish their own lines of inquiry.
"There is emphasis on open-ended assessments, rather than right or wrong test questions. It's important that [students] demonstrate their learning not only with answers, but with evidence and logic behind those answers", she said. Further, Aoba students are required to present their answers in a variety of forms, to demonstrate the freedom of expression that will serve them as they prepare for university education and the successful careers of tomorrow.