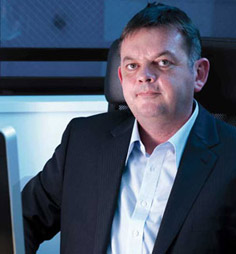 The different marketing styles of Europe, Asia and North America were starkly illustrated to me recently. As we prepared this issue's cover story on the multinational Eurofighter consortium's bid to sell its Typhoon to Japan, Washington embarrassingly failed to make the shortlist to supply its combat aircraft to India because technology from two huge US jet manufacturers was judged inferior to that of Europe. An Indian official also explained the US needs to build trust and relationships instead of only relying on formal contracts. Aggressive sales pitches and impatience don't work with Delhi, it was widely noted. Sound familiar?
At the other extreme, perhaps, beneath the union flag at FOODEX 2011, at Makuhari from 1 to 4 March and attended by 64 countries and 80,000 trade buyers, a Welsh official saw little value in my offer of editorial to help push his nation's products and he could barely usher me away fast enough. A compatriot's tiny stand next to his was unmanned, with just a few limp samples and a handful of modest brochures, only in English of course. Other British firms were trying to find distributors for whisky and glass—not plastic—bottles of spring water. But it all looked pretty "understated". Apart from the UKTI stand, the visual standout was posh tea and jam with a grand history. The pleasant young man seemed keen on his firm being featured in ACUMEN so we swapped contacts. But after two weeks of my emails bouncing back I gave up.
Opposite was Thailand. At least five times bigger and bursting with colourful goodies, fancy packaging, national pride, smiling faces and free samples. Even the Philippines surpassed the UK with its mostly banana- and nut-based nibbles. And you can imagine the abundant offerings of Canada, India and China.
The reason for this modest effort, it was suggested, is not that UK food is so "misunderstood", but that strongly promoting oneself, or one's products, is simply "not British", rather uncouth actually. Well, excuse me.