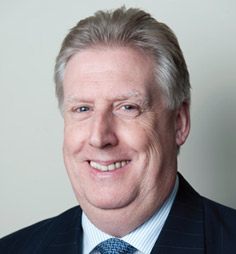 The cherry blossom season has come and gone, leading to further seasonal change. Just as in nature, the renewal that has started in the chamber allows us to look forward to the challenges that lie ahead.
The BCCJ AGM took place on 21 April at Regus' excellent premises in Aoyama, located under the Embassy of Canada. The new BCCJ Executive Committee is keen to move forward with exciting new plans, and our thanks go to Jessy Takashi Kure and his team for all the arrangements, as well as to the members who attended.
Ambassador David Warren gave a frank and in-depth talk at the AGM concerning the wider role of the British Embassy Tokyo; he acknowledged the strong bonds between the embassy and the BCCJ, particularly during the immediate post-earthquake period.
The combination of timely and calmly presented information, particularly from Sir John Beddington, the UK's chief scientific advisor, during a fraught time for all members of Japan's international community, has elevated to an even higher plain the British trait of dealing with adversity in a measured way.
A key goal in 2011 is to modify the BCCJ's website and marketing focus. New Executive Director Lori Henderson, who hit the ground running, has drawn up an integrated plan that puts the needs of the membership at the forefront of our activity.
Providing support, information and networking opportunities is the lifeblood of the BCCJ. The root and branch review of all front and back office processes will streamline operations and link in to the new website that is under development. The BCCJ issued a Request for Proposal for this exciting new project that attracted 14 requests for information and six detailed proposals, from which two firms have been shortlisted. We hope to announce the winning bid in the next issue of ACUMEN.
The policy of the BCCJ since the earthquake and tsunami has been to present a business-as-usual approach; indeed, the office did not close during the crisis. Our events programme resumed with a fundraising Special 51 Night at the ANA InterContinental Tokyo's MIXX Bar that raised more than ¥315,000.
The fundraiser was followed by a special lunch on 20 April for Ian de Stains OBE. This was courtesy of Ray Bremner, senior vice-president for North-East Asia at Unilever Japan. He sponsored the cost of the lunch, which raised ¥547,650 for the Tohoku relief effort.
On 24 April, our popular Quarterly Question Time featured "Social Media—the last word in marketing?" with a panel of eminent speakers who presented four perspectives and debated the next stage of development in this fast-growing area.
As May unfolds, we look forward to welcoming senior officials from the UK government and leading British firms to help demonstrate that Japan is, indeed, open for business. The BCCJ and its members are committed to doing their part in helping with the re-birth of our adopted country, Japan.