It was 2000 when Sumitomo Realty & Development Co., Ltd. built the first La Tour Series apartments in Shibakoen. Almost 18 years later, the La Tour Series comprises 20 properties. That number is set to rise with this month's opening of La Tour Minami-Azabu. Conveniently spanning west, central and south Tokyo, the properties offer a range that few others can in this buzzing metropolis.
For all tastes
No matter your preferences, La Tour—with a focus on harmony and balance—has the perfect home for you.
"Everyone will be able to find their own favourite La Tour from our wide collection", explained Sales Director Keitaro Kojima. "In fact, 20% of our residents move from one La Tour apartment to another".
This diversity is one of the most distinguishing features of La Tour.
While high-rises filled with modern luxury apartments are springing up across Tokyo, but their lack of individuality limits customization.
The La Tour Series includes both high-rise and low-rise apartments. If you're searching for a balcony, a full-length window with a superb panoramic view of the city or a home closer to the ground, Sumitomo can find just what you need. And as for furnishings, they can be provided or Sumitomo can help you lease them depending on your preference.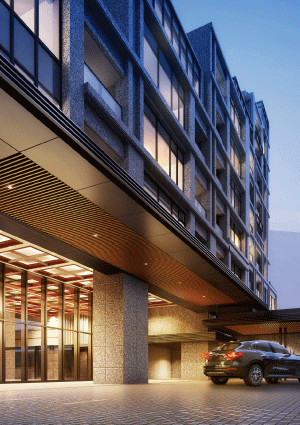 When it comes time to move, Sumitomo can also take the stress out of that process. Rather than hopping around the city—relocating from property to property—residents can move within buildings or to other La Tour properties without expensive charges. Adding to this convenience is the fact that all properties are set in important and prestigious locations, and as such offer quick, easy access to major business, commercial and entertainment districts.
The importance of this strong relationship that we have with residents is reflected in the high rate of repeat customers.
Perfect harmony
"La Tour started by importing a new style that would satisfy expatriates", Kojima said. "It was originally made to offer a very foreign taste but—to our surprise—it attracted Japanese people".
The interiors reflect both Japanese tastes and modern accents, with wooden floors, spacious rooms—much larger than the Tokyo average—and the option of two bathrooms. Fitness facilities and kids' rooms—both fitted out with high-end equipment—as well as a concierge add to the functionality and comfort of the properties, as does the heating, dry cleaning facilities and well-equipped kitchens. The spacious floor plan, corridors and common areas, as well as large windows that offer great views, provide a relaxed ambience.
Meanwhile, the buildings themselves are beautifully designed and feature elegant lobbies—​a level of luxury that only Sumitomo can provide.
Bringing this ideal environment to life for residents requires the work of a huge team. Sales Manager Yukiko Kawasaki emphasises that it is not just Sumitomo that creates the La Tour experience; the architects, operations staff, management, concierges, sales representatives and real estate agencies all play a crucial role.
"They are what gives La Tour its name and creates the right atmosphere", she explained. "We describe this as like creating music in an orchestra".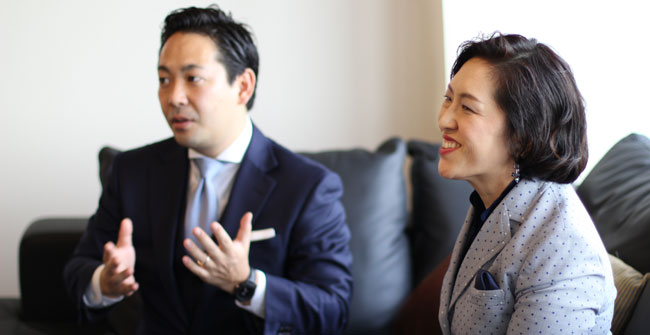 Above and beyond
Comfort is the most important aspect of La Tour properties, and this goes far beyond the interiors. The concierge desk, with its bilingual staff and 24-hour service, offers a helping hand whenever you need it, and a level of service similar to if you were staying at a luxury hotel. La Tour's staff are always ready to answer any questions and make you feel at home.
"When a resident needs to see an English-speaking doctor, we will find one for them. When a resident wants to book a tennis court and the forms need to be completed in Japanese, we will arrange to book for them. We position ourselves closer to the role of a hotel concierge", Kojima explained.
And there is no waiting around for questions to be answered or decisions to be made. A manager is always on-site to ensure quick and efficient service.
"The most important thing is the tenant, and we have to be there for them to be happy", Kawasaki said.
All staff are trained according to the La Tour service policy. Feedback maintains and improves this high-quality service.
Safety is another crucial aspect of La Tour properties. Kawasaki explains that all buildings are constructed in accordance with earthquake safety regulations and regular maintenance is conducted to ensure the quality of the building is safeguarded. In addition, any guests entering the building must sign a form and confirm their identity, while all potential residents are screened and undergo background checks. All entrances feature automatic locks and security is provided around the clock.
"A lot of people come back to La Tour. We want everyone to know that we are always there for our customers", Kojima said.