Essay Topic: "Vision for a New Japan after 3.11"
Since 2005, the Japan Foreign Trade Council, Inc. (JFTC) has sponsored the JFTC Essay Competition to encourage students, young researchers and business people to express their opinions on matters of national and international importance.
There is one Grand Prize of 1 million yen and three individuals will be awarded a Prize for Excellence, valued at 200,000 yen. Award winners from abroad will be provided with a free round-trip air ticket to Tokyo to attend the award ceremony on 6 January, 2012.
"Vision for a New Japan after 3.11"

The essay topic of this year is "Vision for a New Japan after 3.11". The earthquake and tsunami that devastated north-eastern Japan on 11 March had an impact around the world of the kind that could change the course of human civilization. Now, in the aftermath, Japan is turning to the task of rebuilding the devastated area. But merely restoring the region to its previous state would fail to address the lessons to be learned from the disaster.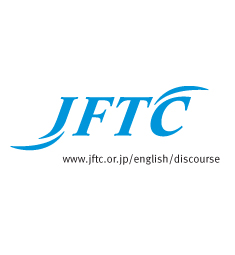 What kind of philosophy, vision and values should be adopted in pursuit of a New Japan, and what innovative measures are needed to realise a recovery that not only serves Japan, but makes a global contribution?
Based on the issues outlined above, JFTC invites participants to write freely on their vision for a New Japan.
How to Submit
• Individuals of all nationalities and ages are welcome to enter. Essays are accepted only through using the entry form on the JFTC website. For more details, please visit: www.jftc.or.jp/english/discourse/
• Languages for the essay: English or Japanese
• Deadline for entries: 15 September, 2011 at 24:00 (JST)
• Announcement of the Award Winners: 14 December, 2011
About JFTC
"Pioneering a New Frontier of Global Trade"

Founded in 1947, JFTC is a trade-industry association with a membership comprising trading firms, trade organisations, manufacturers, financial institutions, shipping firms, and others involved in global trade.
Our objective is to contribute to the prosperity of the Japanese economy and the enhancement of international society through trade. We function to develop a consensus within the business community regarding various trade-related issues, and present specific proposals to the government and related organisations in a bid to find solutions.
JFTC aims to build a stable future and forge closer global links by helping Japan become a "new trading nation" based on the mutual exchange of people, goods, money and information with overseas countries.
Japan Foreign Trade Council, Inc.
Public Relations Group
Tel: +81-(0)3-3435-5964
Email: kouhou@jftc.or.jp
Website: www.jftc.or.jp