The year 2020 will be remembered as among the most challenging in living history, not least for the firms striving to get through the pandemic-induced downturn. Yet, there are most definitely positives to be gleaned from the UK–Japan business relationship, and it fell on the shoulders of the talented panel of judges for the 13th annual awards to select those who had performed at the very top of their game. To judge the judges, ACUMEN quizzed them on how they intended to choose from the nominees:
❶ Why did you want to be a BBA judge?
❷ What criteria will you use?
❸ What professional experience will you draw on?
❹ What challenges does the pandemic present?
❺ What is the outlook for UK business in Japan?
---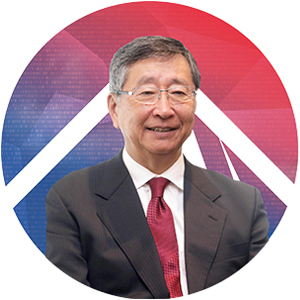 Koji Tsuruoka
Former Japanese Ambassador to the UK (2016–20)
❶ I want to see more UK investment in Japan, and these awards encourage more British businesses to come and work here.
❷ I look for facts rather than statements. A track record of activities is evidence of the firm's work. I also value what they aim to achieve through business.
❸ While I was in the UK, I visited many Japanese firms. I found that those who do well not only keep their customers happy but also their staff. Teamwork is the key to success.
❹ To succeed on foreign soil is challenging. The pandemic is one more addition to the difficulties, and being a success demands creativity on the part of firms since there is no precedent. The staff must be united to address health challenges, and management must exercise strong leadership.
❺ I was happy to see the candidates doing well and showing commitment to continuing business in Japan. The UK offers unique quality that can lead to commercial success. I have no doubt that, with the newly agreed UK–Japan Comprehensive Economic Partnership Agreement, more British businesses will come and enjoy success in Japan.
---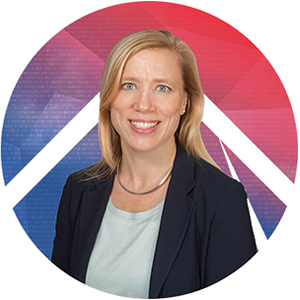 Anna Dingley
Founder of Japan Connect Ltd. and non-executive director at Nihon M&A Centre Inc.
❶ It's a wonderful way to keep up-to-date with the many firms who are developing successful businesses between Japan and the UK. This year has brought particular challenges across the spectrum of industry, and the awards provide an opportunity to stop and reflect on the firms who have found success despite the difficult conditions. I always believe it's important to celebrate milestones and wins of any size.
❷ I will use the rigorous process laid out by the BCCJ committee to score the nominees against particular criteria.
❸ I've been fortunate to work across the sectors of government, finance and industry over my 25-year career working with Japan, so I will bring relevant elements from all those times to support my decisions.
❹ The global health crisis may well have changed priorities, and many firms have been fighting just to stay afloat. However, long-term performance often depends on a rock-solid culture, work ethic and brand. If a firm can stick to their core values and maintain trust with customers, then this crisis will actually have created a strong opportunity to demonstrate excellence.
❺ I am an optimist by nature, and I'm delighted to say the nominees have made me even more positive regarding the depth and breadth of opportunity for British business in Japan. The historic UK–Japan Comprehensive Economic Partnership Agreement will provide a solid base for even more collaboration. The awards will be a great opportunity to recognise this and look forward to a bright future as we near the end of a challenging year.
---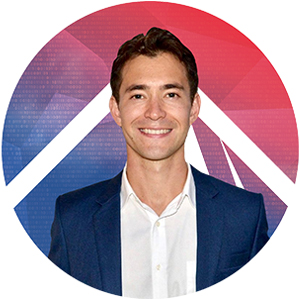 Robin Takashi Lewis
Co-founder of mymizu and representative director at Social Innovation Japan
❶ I believe that businesses fundamentally shape society and have the power to tackle some of society's most pressing social and environmental issues—from diversity in the boardroom to the climate crisis. I am happy to be a judge at the BBA to help identify those businesses that are going above and beyond, and can serve as role models.
❷ Judges use specific criteria for each category, based on the BBA's values of success, innovation and ethics.
❸ After studying business at university, I have spent the past 10 years working across corporate, non-governmental and intergovernmental sectors, with a focus on social and environmental challenges. I now run my own social venture, and work with leading companies and local governments to enhance their societal impact, including the reduction of single-use plastics.
❹ Many businesses are undoubtedly facing severe challenges right now, but this may also be an opportunity to re-think, re-assess and re-invent. Despite the tragic circumstances, there are many businesses who are innovating and stepping up, whether by strengthening their digital offerings or pivoting in a different direction altogether.
❺ The nominees I assessed were extremely impressive! I was amazed at the breadth of industries, the levels of innova­tion in response to the pandemic and the overarching commitment to fostering stronger ties between the two nations.
---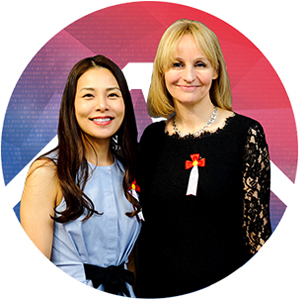 Kaori Hida
Japan House London
❶ In 2018, Japan House London won the UK–Japan Partnership Award. I want others to share the wonderful feeling of encourage­ment and motiva­tion that comes from the projects and achieve­ments recognised by an interna­tional audience.
❷ We will never forget 2020. We have witnessed the scourge of Covid-19, natural disasters, worldwide protests and more. But it has also been a year of renewed hope as individuals and communities pull together. I want to look at how the nominees use their ingenuity, creativity and innovation in adapting and contributing to how we will live in a changed world.
❸ I hope to bring a uniquely cultural perspective to the judging process. My focus is always on how my organisation connects to its audiences by building relationships in Japan and other countries. In my view, cultural understanding between people is the foundation for successful business.
❹ It has always been challenging for businesses to respond to rapid and unex­pected changes in markets and technologies. The new challenge is changing our mindset. We must question every­thing we have taken for granted and find creative and innova­tive solutions to societal and business problems.
❺ As the UK is leaving the European Union, UK–Japan business relationships will be more important than ever. Further strengthening intercultural ties will be the key to a successful outcome for both countries.
Carolyn Burnett
Japan House London
❶ Japan House London was very fortunate to receive the 2018 BBA for UK–Japan Partnership. Kaori and I were delighted to be able to contribute as judges to these highly prestigious international awards and the excellent work that the BCCJ does to support and strengthen business partnerships.
❷ The categories have clearly defined criteria, and I will be looking for nominees who provide clear evidence to show how they meet or exceed those. I will also be looking for nominees who demonstrate how their work under­pins the BBA core values of success, innovation and ethics.
❸ I hope to bring my cumulative business knowledge, which I have gained over a number of years across sectors, from information technology and the arts to busi­ness start-ups and cultural organisations, to the judging process, with particular focus on strategy, growth opportunities and global teamworking.
❹ The pandemic has been challenging for firms. Many have shown resilience, adapted and risen to these challenges. Those who succeed are the ones which remain focused on their core values but are also flexible and find creative solutions.
❺ The recent signing of the UK–Japan Comprehensive Economic Partnership Agreement demonstrates a strong  bilateral commitment. Many of the 2020 BBA nominees highlighted plans and opportunities to further develop and strengthen their partnerships and businesses in Japan, which demonstrates the value of UK–Japan relationships and the positive outlook for British businesses in Japan.
---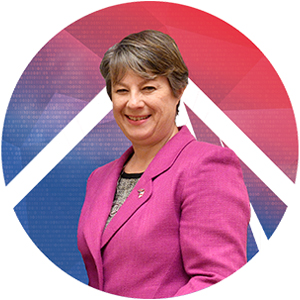 Sue Kinoshita
Minister counsellor for economic diplomacy
The British Embassy Tokyo
❶ Who wouldn't want to join the illustrious list of BBA judges? My mission in my current job is to create the right environment for UK and Japanese firms to succeed, so I was interested to get this glimpse into the realities facing so many businesses, and their responses.
❷ I'll be looking at how firms have sought to make a genuine difference within their particular sphere of influence—whether it's a multinational corporate behemoth or a one-person band.
❸ I will draw on over 30 years of involvement in UK–Japan relations, about a third of that specifically working to generate and support business relations.
❹ In theory, you'd think it would be immeasurably harder. For sure every organisation has, this year, had to dig deep into its reserves of creativity, resilience and loyalty from employees and partners. But, in the process, as all the nominees demonstrate, many firms have discovered hidden strengths, seized new opportunities and achieved truly remarkable things.
❺ Quite apart from Covid-19, the business environment is undergoing some pretty seismic shifts: digitalisation, decarboni­sation, changing global trade patterns. The nominations that I read suggest that British businesses are clear-headed about the challenges and proactive in adapting and innovating to meet them, so I'd say there are plenty of reasons to be cheerful!
---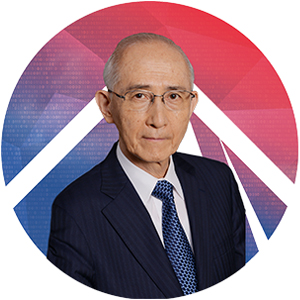 Susumu Kaminaga
Former president
Sumitomo Precision Products Co. Ltd.
❶ I wanted to be a judge because I have established strong relationships with various British businesses as a leader of Japanese industry for more than 40 years, and I have spent many years as a member of the BCCJ's Executive Committee.
❷ I will look at how British businesses find advantages in being based in Japan to strengthen relationships between British and Japanese businesses and to grow in the global marketplace.
❸ As a leader of a Japanese firm, I have been involved with business develop­ment from R&D to commercialisation, often working with British firms ranging from large to small and medium-sized enterprises, and across various sectors. This experience will serve as the basis of my decisions.
❹ One of the most essential challenges in the ongoing crisis is to be able to present strategic views to grow a firm's excellence with a long-term perspective. Demonstrating sustainability will lead to success after the health crisis, or even if the coronavirus continues.
❺ The outlook is very promising, as I have seen a high degree of excellence among the nominees which will contribute to much stronger ties between the UK and Japan.