With the date of the 2018 British Business Award (BBA) approaching (2 November), the British Chamber of Commerce in Japan (BCCJ) is delighted to reveal the names of the judges, a truly diverse and accomplished line-up of exceptional individuals.
Sir Tim Hitchens CMG LVO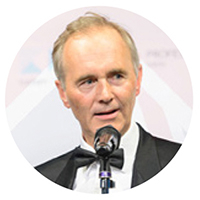 Recently became president of Wolfson College at the University of Oxford, after having served as chief executive of the government's Commonwealth Summit Unit. Before that he was director-general, economic and consular at the Foreign & Commonwealth Office.
Sir Tim is a graduate of the University of Cambridge and has more than 30 years' experience as a diplomat, a career that took him to countries as diverse as Pakistan, Afghanistan and France. He spent three years as Foreign & Commonwealth Office director for Africa, and most recently spent four years as Her Majesty's Ambassador to Japan.
---
Caz Walton OBE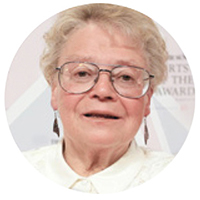 A multi-disciplinary gold medallist who began her Paralympic career at the Tokyo 1964 Summer Paralympics, she took part in two athletic events, the slalom and the wheelchair dash, winning gold in both. Walton's most successful Paralympics was the 1972 Games in Heidelberg, Germany. She won one bronze and two gold medals in the athletic events, and gold in the table tennis singles.
Walton retired from international competition in 1994 to become, in 1996, the manager of Great Britain's Paralympic fencing team, reprising the role for the Games of 2000 and 2008. For the 2004 Games she was the team administrator for Great Britain. She is a British Paralympic Association project manager for the Tokyo 2020 Paralympic Games.
---
Andy Palmer CMG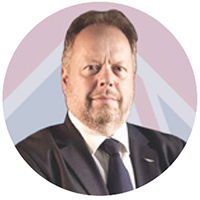 Now CEO of Aston Martin, he began his career as an apprentice at a UK automotive supplier, then joined Austin Rover in 1986. He moved to Nissan Motor Manufacturing, Ltd. in 1991—starting at the firm's Technical Centre Europe in Cranfield, Bedfordshire, as general manager of vehicle design and then moving to Japan in 2002.
Until 2014 he was chief planning officer, responsible for global product, corporate planning, as well as sales and marketing. In 2014 he moved back to the UK to take up his current role at Aston Martin, named Company of the Year at the 2017 British Business Awards.
---
Kazuko Kon MBE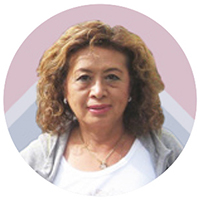 Awarded BCCJ Lifetime Honorary Membership at her retire­ment reception in 2009, after having worked an impressive
40 years as a commercial officer at the British Embassy Tokyo. One of her primary responsibilities was nurturing the relationship with the BCCJ, and forging strategic contacts within the UK–Japan business community.
---
Marin Minamiya
The youngest person ever to have climbed Everest and completed the Explorers Grand Slam. It involves ascending the Seven Summits—the highest peaks on each continent—and conquering the two poles. Minamiya, who was just 20 when she achieved this, plans to go on more adventures as she completes her degree at Waseda University in Tokyo.
---
Toshihiko Niizaki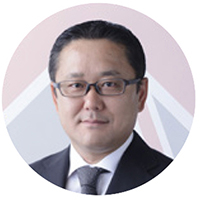 Recently appointed representative director of BT Japan. The British multinational telecommunications firm is the largest provider of fixed-line, broadband and mobile services in the UK, and currently has operations in some 180 countries. The Japan office covers security and risk management for different industries, such as manufacturing, trading and finance, and prides itself on nurturing a diverse work culture.
Our judges will put into practice their specialist experience to decide which firms and individuals should receive a prestigious trophy. And, with nominations of a very high standard having flowed into the BCCJ office, making these decisions will be a challenge.