Tokyo Tatemono Co., Ltd.
When our two Nakano Central Park Buildings (NCP Buildings) open in spring 2012, their functional and comfortable design with good access to public transport will represent the birth of a new urban space integrated with 3ha of greenery and an exciting new style of working environment.
Considering Japan's devastating earthquake in March, though, Nakano Central Park's real and hidden strength lies in the thorough Business Continuity Planning behind its safe location and solid structure.
Safe Location
The Nakano 4-Chome district, where NCP Buildings are situated, has been awarded the safest level (Rank 1) for "comprehensive vulnerability, including building collapse and fire" in The Earthquake Area Vulnerability Assessment of Tokyo report published in 2008 by Tokyo Metropolitan Government, which clarifies real earthquake vulnerability in five ranks.
To improve local emergency support, we are developing a framework for disaster relief in this area to maintain all disaster-prevention equipment and support services.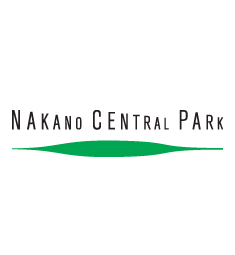 In front of the two buildings (East and South) will be a park which is planned to have a wide-area evacuation site and relief center, with space for evacuees, wells, toilets, emergency and regular lighting, and solar panels. And we will provide spaces for backup generators should tenants request them.
Also located within the redevelopment area are recharging facilities. And planning disaster preparedness centers, are the Tokyo Metropolitan Police Department Hospital, Meiji University and Teikyo Heisei University to provide emergency:
• 24-hour Medical care
• Space for evacuees
• Storage space
Solid Structure
The foundations have been built directly on the solid bedrock underlying the redevelopment area and special facilities will be installed to decrease seismic energy and prevent furniture from falling down or being damaged. The seismic performance of the development, located on the stable Musashino plateau, is so high that the two buildings can withstand huge earthquakes with seismic waves 1.2 to 1.25 times more powerful than those required for skyscrapers. Located on high grounds, the chances of the area coming under water are less than minimal, according to the "Tokyo Liquefaction Forecast Chart" by Tokyo Civil Engineering Technical Support Training Center.
Our Sendai Experience
We know we are fully prepared to support tenants in an emergency and the strength of our facilities have been proven. When the earthquake struck Tokyo Tatemono Sendai Building at 2:46pm on 11 March, power and water were cut but emergency lights came on and announcements were made to help tenants. Power was restored next day and business restarted on 14 March. Tenants said the announcements calmed their feelings of panic. They were pleased to charge their cellphones and use the toilet and having a manager on 24-hour duty made them feel safe.
www.nakano-central.jp
Email: watamirn@tatemono.com