Help for firms that get lost in translation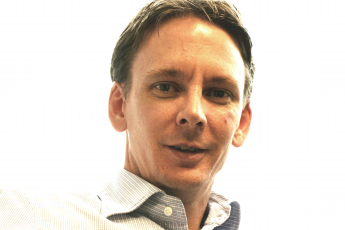 He says it with a twinkle in his eye, so you know that Intralink is not seriously looking at opening an office in Pyongyang in the immediate future. But given the way Greg Sutch has expanded the firm's presence in East Asia over the past 15 years, it's not inconceivable that he could be in North Korea in a similar amount of time.
In the interim, the CEO of the Oxford-based firm has to keep up with demand for Intralink's services, bringing together tech firms from around the world with clients in Japan, China, Taiwan and South Korea.
"Japan is still very important for British firms, although less so as a domestic market, because of the falling demand that we have seen here in recent years due to economic problems, the deflationary spiral, the shrinking population and so on. But Japan is still home to some very important international players in the technology sector", he said.
Founded in 1990 by James Lawson, who was previously senior vice-president of Jardine Matheson and an advisor to the British government, Intralink is the only dedicated firm to provide low-risk, cost-effective and accelerated market access to the key economies of north-eastern Asia.
Specialising in firms in high-tech areas, Intralink's trademarked Surrogate Sales Program takes clients through a three-stage process. Initially, it evaluates their product or service and the opportunities that exist in the Japanese market, then brings together the vendor of the technology and the Japanese firms that want to make use of it. The final stage involves setting up the foreign firm in Japan with a locally hired manager, offices and a business that is essentially up and running.
"Our clients are Western firms that want to come to Japan; the majority are venture-funded tech start-ups that have been around for five years or so, have been through the first couple of rounds of venture funding and have researched their product to the point where it has been productised but not commercialised", said Sutch.
Inevitably, the Japanese market is a huge leap for an executive in Swindon, for example, who has a great product but negligible understanding of the Japanese market.
His options are limited, Sutch pointed out. Going it alone, even with the help of the British Embassy Tokyo, will be tough for someone with no background in doing business here and a limited grasp of the requirements of the market. Working with a Japanese agent might work, he concedes, but there will undoubtedly be "lost in translation" moments and the likelihood that the agent is only speaking with his existing contacts and not getting the very best deal. The same problem exists with the third option, a specialist-trading firm that will distribute a product, added to the fact that they are often ineffective in driving sales.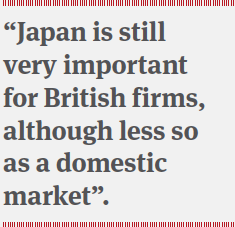 The fourth option is to talk to someone independent and with a fully bilingual staff, such as Intralink, with whom you will be talking the same language and coming from the same business background.
"We are not in the traditional business of market entry, which would require us to be involved in supporting firms as they set up legal subsidiaries here, physically open offices and so on", said Sutch. "That's all very easy to do. What Intralink does is much more difficult, because our task is to develop a product and a business in this market".
The Surrogate Sales Program™ may take anything from one to three years to reach fruition for a firm—with technology linked to the automotive sector requiring notoriously longer lead-times—but the roll call of firms for which Intralink is breaking ground in Japan is impressive.
British Telecom is a client, as is Oxford-based P2i, which has developed a nanocoating technology that improves the moisture-repelling performance of everything from footwear to cellphones. Other clients include Bolton-headquartered Edbro, a world-leader in hydraulics for heavy-duty vehicles, and Cabot Communications which provides software that is installed in all digital televisions from its base in Bristol.
Sutch, who was at school in Japan before completing a degree in Japanese at Sheffield University in 1993 and returning with the JET programme, said new entrants to the market here are increasingly from the US and continental Europe, but he believes that more British firms will target Japan when the UK economy recovers and venture capital investment starts to pick up.
"The fact is that many of the world's leading brands are located here, so Japan will continue to be an important market for British companies wishing to integrate their technology into next generation consumer products, such as digital TVs and cameras. The 11 March disaster has impacted supply chains and production lines, but we have seen little impact on the R&D and product development activities of Japanese companies, nor therefore on the interest of British companies to provide the solutions for these products. The disaster in Tohoku has shocked us all and has devastated many lives and businesses, but overall I am optimistic about Japan's future in the world economy and in the part that British companies will play in it".