Canning Professional KK recently announced it had launched a new brand, McLeish Wang, and had reached an agreement with UK-based Saville Consulting to bring the groundbreaking psychometric tool Saville Consulting Wave and the rest of the Saville suite of aptitude tests and psychometrics to Japan as the firm's official partner.
Ian de Stains OBE spoke to Professor Peter Saville, who is founder of the company, creator of the tool, and arguably one of the most pre-eminent minds in his field.
Tell us about your career.
My career as a psychologist has focused on assessment and talent management. I gained my early experience at the National Foundation for Educational Research (NFER) in England, after having completed my undergraduate degree in psychology. While at NFER, I gained my masters degree and doctorate, specialising in psychometrics.
Through the factor analysis of Cattell's Sixteen Personality Factor Questionnaire (16PF) during my PhD, colleagues believe I produced an early version of the Big Five Factors of Personality, namely, openness to experience, conscientiousness, extroversion, agreeableness and anxiety.
At the age of 28, I left the post of chief psychologist at NFER to join Roger Holdsworth and formed Saville & Holdsworth Ltd—now SHL. This was a remarkable success and was floated on the London Stock Exchange in 1997. However, a disagreement with the new SHL board regarding strategy led to the creation of Saville Consulting, which included the very best members of staff from SHL.
They included the highly experienced managing director, Gabby Parry, and two of the finest scientific brains in psychometrics—Rab McIver and Rainer Kurz—for developing radically new assessment tools.
How would you describe Saville Consulting's vision?
My guiding principle was emphasis on customer service, backed up by the best psychometric instruments available worldwide. Stephen Steinhaus—owner and president psychologist of HR Alignment USA—has described us as the "finest psychometric company on the planet".
How do Saville's and other psychometric tools differ?
In peer review studies it has proved to be more valid and predicts job performance better than any of the other major personality questionnaires. Higher validity means higher cost benefit and return on investment. It also makes the distinction between a person's perceived talent and their motivation for essential job competences, and has a unique dynamic rating and ranking method of asking questions.
Another unique feature of Wave Professional Styles and its shorter version, Focus—which only takes 14 minutes to complete—demonstrates where an individual differs in sub-components or facets which make up higher order personality traits. A member of the British Psychological Society standards body commented that the Professional Styles documentation sets a new standard in test manuals, with more than 700 pages of detailed data on test norms, reliability and validity.
Since 2004, Saville has had a presence in 80 countries. Why has it taken Saville so long to get here?
The Japanese market is highly sophisticated and, in my two visits to Japan, I was enormously impressed by the culture of trust, honour and quality. I therefore wanted to make sure that our tools were well tried and tested before we entered the Japanese market.
What cultural challenges does the Japanese market present?
Although there are obvious cultural differences among different people around the world, it is amazing to see that the same personality factors have been discovered in virtually all cultures studied so far—provided that content which is particularly idiomatic or only relevant to a single group of people is not used.
For example, while discussing 12 major competences for a manager in Japan, the Japanese audience agreed that certain facets, such as leadership, problem solving, intelligence and emotional resilience, are as important here as in the West.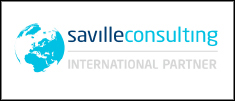 Why did Saville choose McLeish Wang as its partner here?
After an exhaustive search, we felt that McLeish Wang shares similar values about customer service, quality and integrity with Saville Consulting.
What do you expect from this strategic partnership?
We look forward to building and expanding a rewarding relationship with our new partners who, like us, have a passion for ensuring that the most talented people obtain jobs and develop successfully—both individually and in groups—for the benefit of the organisation, society and world financial stability in these difficult economic times.