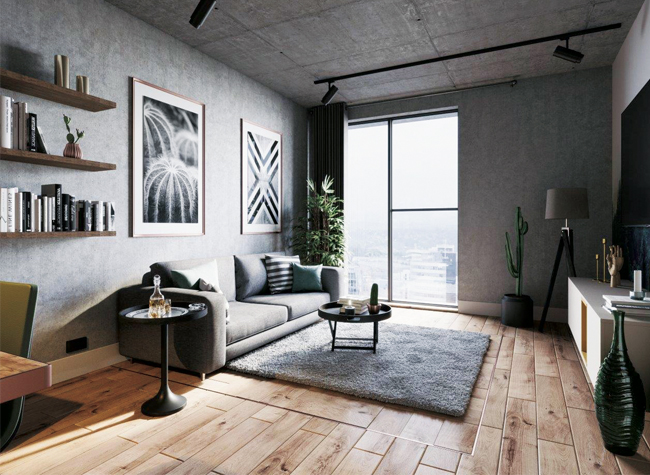 If you have ever considered investing in property in the UK, but have been put off by the daunting legal processes and not knowing where best to invest, help is at hand.
A new development, Ancoats Gardens, is under way in Manchester, and the people behind it are promising to help you invest sensibly.
BCCJ ACUMEN spoke to the managing director of CERT Property, Howard Lord.
Please tell us about the development in Manchester
Manchester is the leading marketplace for property investment in the UK right now and is seeing investment from all over the world. The city is establishing itself as a global leader in a number of modern industries, from tech and biosciences to media. The city is predicted to have an economic growth of 2.4% per annum through to 2020.
Now the global brands are moving in. There's the impending Ivy restaurant launch, the recently opened WeWork offices, international fashion brand Pretty Little Thing, Kellogg's cereals and, of course, the most famous football clubs in the world: Manchester City and Manchester United.
The BBC and ITV recently relocated their headquarters to Media City UK, just 10 minutes from the city centre. Together with 33,000 new housing units to be delivered by 2020, the city is evolving.
Website GoCompare recently rated Manchester the number one place to be a landlord. We have 109,000 young professional renters in the city and a 51% student retention rate, one of the highest in the UK.
Ancoats is the neighbourhood that every 20-something wants to live in. It has artisan eateries, independent coffee shops and creative media startups. Ancoats was recently named one of The Times' top 20 coolest places to live in the UK.
The Ancoats Gardens apartments combine high-quality finishes and cutting-edge, low-carbon technologies with stylish, convenient residences. Beech Holdings' developments are in extraordinary demand from tenants, investors and occupiers alike. The company has even won prestigious national awards for its ecological approach to creating smartly designed apartments for the modern tenant.
Their use of low-carbon technologies means that Ancoats Gardens will be one of Manchester's most energy-efficient developments, which offers a great benefit to investors and occupiers with better rental yields and a futureproof investment.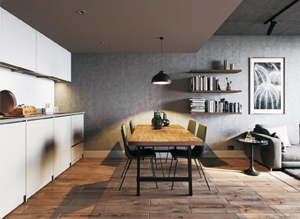 What sets this development apart from other properties?
The developer, Beech Holdings is known for doing things differently. Its focus is on creating high-quality, low-carbon properties that people actually want to live in and that suit the lifestyle of a modern young professional city dweller. This approach comes from the fact that Beech isn't just a developer, it is a landlord first and foremost, having been investing in Manchester for over 18 years. It owns and manages one of the largest privately owned property portfolios in the city through its own highly dedicated team.
Who are you targeting with this new development?
The properties will appeal to investors and owner-occupiers alike. As a company we focus on providing investors with properties that we expect to deliver above-market returns. The properties in this development have been designed by a professional landlord to be the best properties on the local market. The design features are expected to attract a great deal of demand. The developer's current portfolio is oversubscribed more than 70-fold, meaning they get over 70 applicants for every rental property they bring to market. The result is that these properties command higher rents than comparable properties, making them an ideal buy-to-let investment.
Why are you looking to expats in Tokyo?
We have been conducting seminars around the world for a number of years and, in the case of British expatriates, we have found that they often want to invest in property back home but don't know where to start. It can seem a daunting process to go through: doing research to determine the current trends, where the latest investment hotspots are, sourcing a mortgage, and finding a reliable solicitor, especially when one is so far away. For that reason, we at CERT provide investors with access to solicitors, mortgage providers and accountants with a proven track record, as well as any other service investors may need.
How can people find out more?
On 22 September, we will host a seminar in Tokyo. There we will talk about property investment in the UK and will discuss our current pick of the developments. You can contact the event promoter LIFULL on international-invest@lifull.com or, alternatively, if you are unable to make the event or want to talk to us about investing, please let us know when you are available so that we can schedule a private consultation while we are in Tokyo. We would be only too happy to discuss your investment requirements and how we might help you meet your goals.

Register to find out more details: