Surrounded by the splendour of the Sea of Japan is an archipelago that offers an incredible escape from frantic city life. Part of Shimane Prefecture, the Oki Islands are just 40–80km north of the main island of Honshu and provides a glimpse into nature's past.
Of the 180 or so islands that comprise the archipelago, four are inhabited—Nakanoshima, Dogo, Nishinoshima and Chiburijima—and offer you numerous chances to bask in natural beauty born of a fiery past. Once part of the Eurasian continent, these islands are the remnants of two massive stratovolcanoes that date back 7mn years. Portions of their summits became isolated islands more than 10,000 years ago. This geological origin led the United Nations to designate the Oki Islands a UNESCO Global Geopark in 2013.
The peaceful atmosphere is a breath of fresh air in our modern world and a window to a time when the majesty of nature dominated life in Japan. Take a break and explore the many wonders and activities the Oki Islands have to offer.
Matengai Cliff
One of the highest sea cliffs in Japan, Matengai is a stunning vantage point 257m above frothing tides dancing against the rocks. Leave your stress behind and peer off into the distance as cows and horses graze on the lush greenery nearby. It's an ideal spot for ending your day with an absolutely breathtaking sunset.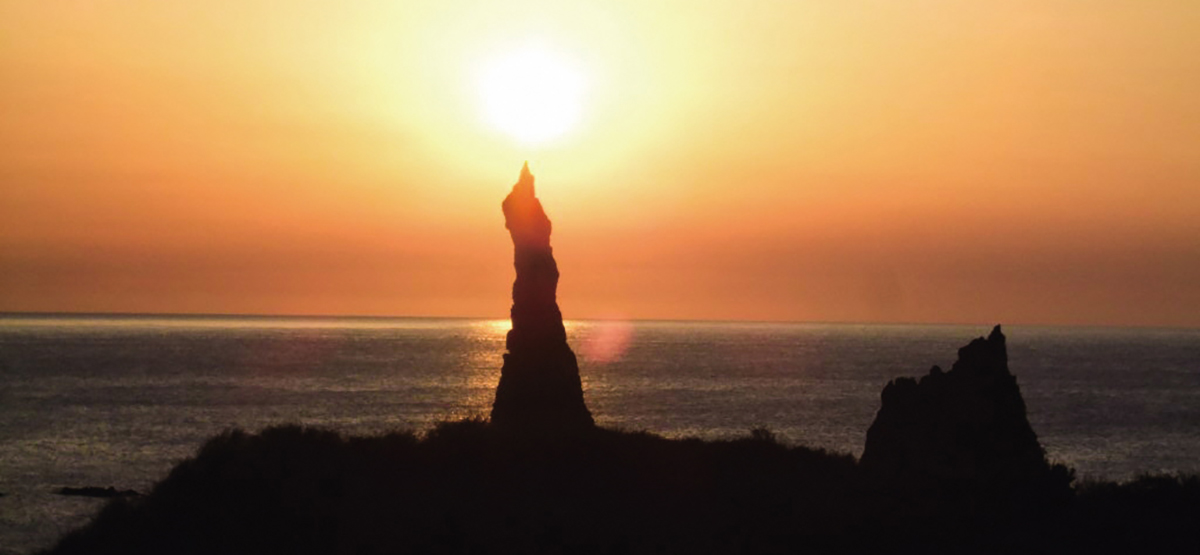 Kannon-Iwa Rock (Candle Rock)
Another sight to take in at sunset is the Kannon-Iwa Rock. Standing some 16m tall, this striking natural structure was carved by thousands of years of strong wind and waves. As the sun sets behind the rock from mid-April to early June and late August to mid-September, the scene is reminiscent of a candle flickering in the growing darkness. The formation is called Kannon because many believe it resembles a bodhisattva—a future Buddha—sometimes called Kannon.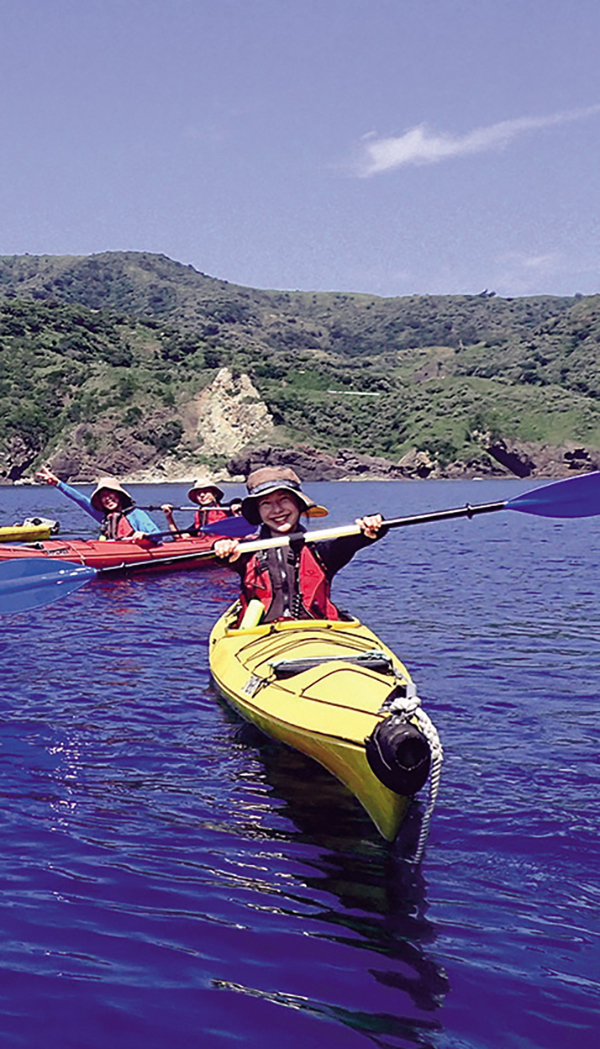 Tsutenkyo Arch
Another stunning work of art crafted by wind and waves can be found as you follow the hiking trail up to Matengai Cliff. Meaning "Bridge of Heaven," this remarkable formation has been carved out of a cave along the 13km Kuniga Coast on the western side of Nishinoshima Island.
Activities
In addition to hiking, there are many other ways to explore the Oki Islands. Grab a bicycle and ride around the  relaxing landscape, take to the waters with one of the sea kayaking tours, or don scuba gear and deep dive into an underwater wonderland.