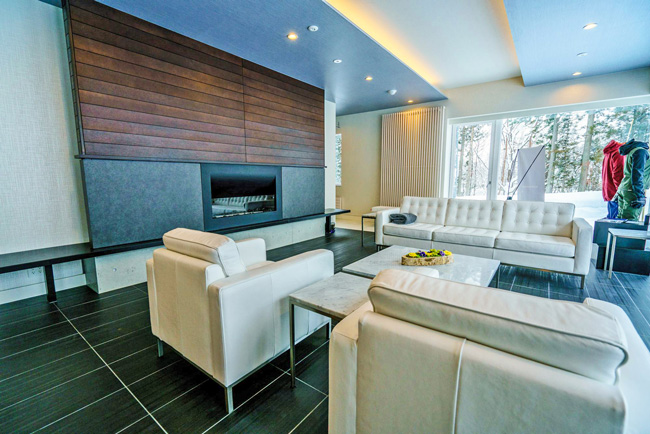 Whether you are looking for peace and quiet, or fun and games, there is no place like Hakuba. From spring to winter, this mountainous expanse has something for everyone.
The Hakuba Company's Mountain Side apartments are the luxury option for your stay in Hakuba, and the good news is it's only a short trip from Tokyo. A journey of only 90 minutes on the bullet train will take you to Nagano, and an easy one-hour bus ride will take you to the Happo One resort at the foot of the mountains in Hakuba.
The Hakuba area hosted the 1998 Nagano Winter Olympic Games and, while its landscape is reminiscent of the European Alps, the region has typical Japanese charm. In addition to its more than 200 trails, it boasts the longest vertical ski run in Japan.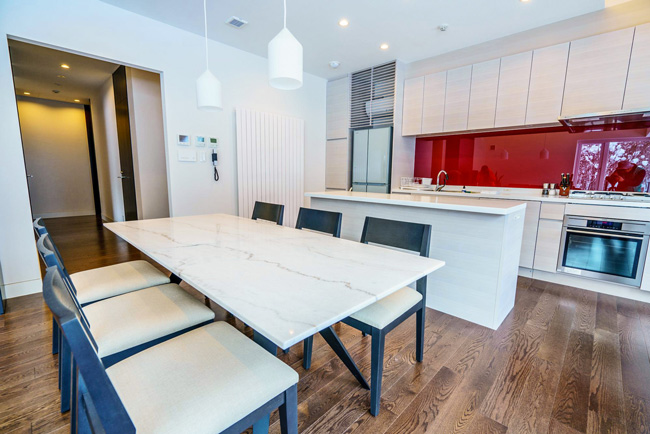 Summer in Hakuba
Although best known for its snow-topped mountains, Hakuba is also the perfect place for a short respite from the summer heat of cities. Whether you are looking to kick back and relax, or to get moving, Hakuba offers multiple options.
Head up to 2,000m on a gondola for an easy mountain trek, try your hand at cycling through Hakuba's lush green surroundings, or hop into a canoe on Lake Aoki.
Then, after returning to your condominium, receive special concierge service, complete with personal touches from our local staff. Mountain Side are the first luxury condominiums in Hakuba. These spacious three-bedroom, three-bathroom apartments are conveniently located in front of the Happo Kokusai ski lift, with doorstep access to the Happo-One Ski Resort.
Stunning views from the large windows add to the feeling of luxury provided by the modern interior and open-plan kitchen–living area.
In terms of service, we ensure that our guests are given the best care, whether that involves planning day tours, organising ski rentals, making recommendations in the area, or organising bus transfers to and from Nagano Station.
Years of expertise
Our parent firm, Sakura Real Estate, has been doing business for more than 30 years in Hakuba, developing land and property with a local construction firm. We thus have extensive knowledge of what Hakuba has to offer.
For investors, the Mountain Side luxury condominiums represent opportunities, with their solid financial performance and location close to both the resort and the village, which us unusual for property in the Happo One resort.
The Hakuba Company's services include building maintenance, room cleaning and renting, ensuring that investments are easily manageable—even from afar.
So, whether it's one night, one week, one month or a long-term investment, The Hakuba Company offers everything you need for your mountain getaway.
Contact: info@thehakubacompany.com | http://thehakubacompany.com