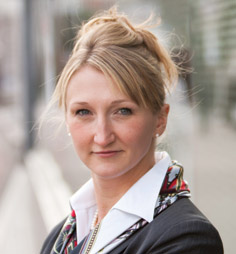 Upon becoming executive director on 1 February, I would have struggled to pinpoint Ishinomaki on a map; in the nine months since the 11 March disasters, the city—where more than 3,000 residents died and some 2,700 are still missing—has become an indelible part of the BCCJ landscape.
From 4 to 7 December, we paid our final visit of the year to Miyagi Prefecture's biggest city, where we reviewed the progress and sought new projects for the BCCJ's B2B fund. This fund, which has grown in size and scope since March, focuses on supporting projects with the potential to achieve self-sustainability and generate economic returns or outcomes with long-term benefits.
We first visited the home of master calligrapher Chiba Sougen, who lost friends, students and more than 200 of his works in the 3/11 disasters. Sougen had produced a specially commissioned piece for the 2011 British Business Awards charity auction, which helped us raise more than ¥3.2mn for B2B.
From his armchair, Sougen urged us to spend the ¥200,000 raised by his piece on people less fortunate than himself: "Those who have lost family and are desperate to feel a sense of community". We are working with the artists to find an appropriate project related to the development of Ishinomaki's creative industry.
We also visited Maruka Fish Market, one of the first businesses to reopen in Ishinomaki. Since May, it has become home to seven temporary shops and is a symbol of recovery in the city centre. We ate fish from the Hodade fisheries group—for whom we funded an industrial walk-in freezer in early autumn—before presenting bicycles to the Maruka workers, all of whom had suffered losses. This will help them to commute between temporary housing and work, and make small deliveries.
In line with B2B's pledge to identify local suppliers who can provide local businesses, communities and individuals with resources to start again, the bicycles were sourced from Seiichiro Nakamura, who we've been working with since June and whose house and business were destroyed by fire.
We also visited a canning factory near the coast. The chief executive and surviving workers are determined to re-open the business and we are now discussing possible B2B funding for cleanup operations.
It is clear that B2B, which complements larger reconstruction programmes, has the potential to continue making a small but significant contribution to the lives of people and communities in the stricken region.
In my last column of 2011, I would like to extend a heartfelt thank you to all BCCJ members and friends for their support during a most exceptional year. The money you have donated through ticket sales, raffles and our BBA charity auction truly is making an impact on people's lives and the rejuvenation of north-east Japan.