Two new shops in Tokyo signal social change
Astaple of high streets the length and breadth of Britain, charity shops are conspicuous by their absence in Japan. But nearly 70 years after the Oxford Committee for Famine Relief was set up, Oxfam Japan has opened its first two shops in Tokyo.
The hope, according to Executive Director Akiko Mera (pictured left), is that changes in shopping habits among young people in Japan will, in the future, increase acceptance of purchasing second- hand goods, people donating unwanted items, and volunteers staffing shops.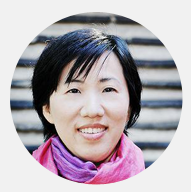 "Oxfam charity shops are everywhere in the UK, but there is not much in the way of charity shops in general in Japan", said Mera. "We see this very much as a test period for us.
"The stores will only be open for two months, although our intention in the future is to have permanent shops, just like our colleagues around the world", she said. "But first of all, we have to make sure that the communities in which we are operating feel comfortable with our presence".
The outlet in Shimokitazawa opened on 3 December, with the Kichijoji store starting business one week later.
"We have chosen these two areas because they are areas that are culturally active, are home to a number of universities, and are also residential areas, so it is to be hoped people will come to us to volunteer and learn about us in these initial two months", Mera said.
Oxfam has grown into an international confederation of 17 organisations operating in 98 countries, where it is seeking lasting solutions to poverty and related injustices. The ultimate goal of the organisation is to enable people to exercise their rights and manage their own lives. There are more than 700 Oxfam stores in Britain and it went international in 1963, when it started operations in Canada.
The Japanese affiliate was registered in December 2003 and, at the outset, brought together just 10 individuals. Today, Oxfam Japan has nine full-time staff and three part-timers.
"A lot of people in Japan think that NGOs' work is far away in distant countries, but we see this as a great opportunity for people to be involved in their local neighbourhood in a way that has a global impact", said Mera. "You can buy or you can bring in goods, but if you have time you can volunteer, or if you are artistic you can make flyers. "There is something for everybody and that, we believe, is good for civil society and Japan as a whole". As well as selling goods, the stores will serve as meeting places for local people, where they can learn about global issues, find information on projects such as the ongoing Grow programme and be more aware globally.
And while a lot of the group's work is focused on situations such as the flooding crisis in Pakistan and the Darfur emergency, or in disadvantaged communities in Mozambique, South Africa and Cambodia, the events of 11 March in north-east Japan have served to underline the fact that there are people in need of assistance and support much closer to home.
And Mera believes that social change is under way in Japan that will make charity shops and the work of NGOs a larger part of the fabric of society here.
"If you speak to someone in the UK, they have probably donated to or bought from some sort of charitable organisation, because that is the thing to do, and they have grown up doing that", she said. "That is not as emphasised in the Japanese education system and in our society in general.
"We can't say that the public is always to blame and we believe that NGOs have to do more outreach work here", she added. "We try to make time to go to schools because it is important for people to know the issues and engage from a young age".
Oxfam Japan is also encouraging Japanese corporations to introduce charitable matching gift systems in their CSR policies and provide paid days for their staff to carry out volunteer work, while it will also continue to lobby the government to keep its word on aid commitments.
"Long-term, we want a full-time presence here", said Mera. "These two months are going to be crucial for us to see whether we are able to run this operation and get the balance of people who can volunteer in these places and people bringing in goods on a constant basis, along with people who are willing to pay for Fair Trade goods, even when they are a little more expensive.
"We are very optimistic this will catch on", she added. "We need to do lots of groundwork, especially in Shimokitazawa and Kichijoji, and we need to talk to lots of people.
"It is to be hoped we will become a gathering place and we want to promote interaction between customers and the shop", she said. "It's not just about buying, it's about learning who we are and what we do".