Richard was recognised for promoting Japanese art and culture through her book, The Art Lover's Guide to Japanese Museums, published by The Japan Society.
Richard, who travelled to Tokyo for the award ceremony, said she was "very happily surprised and felt greatly honoured".
"I originally wrote my book with foreign visitors in mind, so it is a great satisfaction to feel that the Japanese themselves are interested in it", she told BCCJ ACUMEN. "I take it as an encouragement, from the Agency for Cultural Affairs, to continue my research and my work".
The appeal of the book has clearly crossed cultures, given demand for the Japanese-language version. Moreover, Richard is already making progress with a second volume of the book, which is expected to be released in 2018.
"I have been in love with Japan since I was young", Richard said.
"I was particularly attracted to the country's traditional aesthetics and architecture, and I remember poring over books every time I could find some with photographs of Japan, and also watching classic Japanese movies", she said.
"I was dreaming of being inside traditional houses or palaces, which I found so beautiful and sophisticated, moving from room to room through sliding doors", she said. "I also found Japanese gardens very attractive and mysterious.
"I found the fact that everything was so different from what I knew, and yet also so refined, completely fascinating".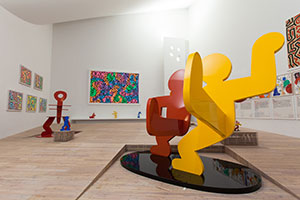 Of the more than 5,600 museums across Japan—including those dedicated to noodles, handbags, Santa Claus, manga and even "sewage science"—one-fifth focus on art. Richard selected 50 of her personal favourites for the book. And, with the over-arching theme of art, she has applied the definition to include museums dedicated to photography, traditional costumes and objects used in the tea ceremony, even stretching to embrace a garden that houses a number of buildings designated as important cultural properties.

Cleverly designed and laid-out, the book has a section that explains the basics of getting the most out of Japanese art, whether it be scrolls of calligraphy, sculptures of religious subjects, fans, woodblock prints of ukiyo-e (pictures of the floating world), folk craft or the avant-garde modern art movement of artists such as Yayoi Kusama.

Details such as opening hours, access and website address are provided for each institution, as well as high-resolution images of some of the most eye-catching exhibits. Richard even warns that collections at Japanese museums are frequently rotated in order to display their extensive inventories and to protect delicate and ageing items.

Divided into five geographical regions, she also wisely chose not to provide copious information on museums that might be considered the largest and most influential, primarily because details in English on those institutions are already widely available.

That permitted her to focus on the lesser-known gems, such as Kyu Asakura House, a politician's home that survived the 1923 Great Kanto Earthquake and the firebombing of Tokyo during World War II. Today, it is an oasis of traditional design and greenery in one of the hippest parts of the city.

Clematis no Oka, in Shizuoka Prefecture, is another must-see, along with Kyoto's Raku Museum, dedicated to tea bowls crafted by the same family for 15 generations. Another favourite is Sankeien Garden, in the suburbs of Yokohama. The former estate of a wealthy silk merchant, the 175,000m2 garden is dotted with 17 buildings that, designated important cultural assets, range from a 15th century pagoda to a thatched tearoom dating back to 1917.

Richard says her decision to write the book was born out of her own experiences as a traveller in Japan.

"When I began visiting the country, I naturally wanted to see museums, which is what I always do when I travel anywhere in the world", she said. "I soon realised, however, that it was rather difficult to get good information beyond the main museums in Tokyo—and maybe Kyoto.

"Sometimes I would get somewhere and find a museum that was closed, which of course was very frustrating, and mostly due to the fact that often information was only available in Japanese.

"But I also stumbled upon little-known gems, or made the effort to travel to a museum far from the two main poles of attraction that are Tokyo and Kyoto, and felt it was really worth it. That made me more and more curious.

"While talking [to people in the UK] about Japan and my experiences there, I realised that most people actually had no idea how rich and varied the museum landscape is in Japan", she added. "This is what made me want to write about it. I also wanted to know more about these places—discover their story".

Richard considers museums to be "the ideal gateway into the country's culture".

Describing the possibilities for exploration of art in Japan, she said: "One can visit a traditional house, or be inside exciting contemporary architecture—and Japanese architects do really exciting work—or admire everything from ceramics, paintings and textiles to design or conceptual art.

"Also, museums exist in all sizes so depending on my mood, the time I have ahead of me, or the exhibition that happens to be on, I can get an insight into something that moves me or intrigues me and learn something about Japan", she added.

For her follow-up book, Richard plans to travel to more remote parts of Japan, simply because "there is so much to discover beyond central Japan and people are eager to visit less-travelled destinations".

London-based art historian and writer Sophie Richard received the Commissioner's Award from Japan's Agency for Cultural Affairs in December, making her the youngest recipient and the only foreigner on the awards list in 2015. To add to the honour, the book that won her the award was released in Japanese, in April.