We are now in what United Nations Secretary-General António Manuel de Oliveira Guterres calls a Decade of Action. On 20 January, Guterres outlined his priorities for this year as well as his vision for delivering on the promises of the UN's Agenda 2030 for Sustainable Development, which aims to achieve greater global cooperation for a more equitable international order. To realise this goal, the business community must be a part of the solution.
The Agenda 2030 includes the now well­known 17 Sustainable Development Goals (SDG), which play a key role in the activities of the British Chamber of Commerce in Japan (BCCJ). The BCCJ Responsible Business Task Force, led by Executive Committee member Tove Kinooka, who is also director of Global Perspectives K.K., runs events on climate crisis, sustainability in practice and related topics. The purpose is to provide an opportunity for organisations from different sectors and industries—and of different sizes—to learn from each other by sharing experiences as well as discussing challenges and best practices.
"Last year, the task force conducted a survey of BCCJ members to find out what aspects of responsible business were most important to them, and what topics or speakers they would like to see at chamber events," Kinooka told ACUMEN. "The survey data is now helping guide the BCCJ's approach to event planning and collaborations. We have an event coming up on 25 March—the BCCJ Responsible Business Forum—that will focus on decarbonisation and the impact on people, business and the planet".
Big challenge
Setting the stage, as Guterres has done, is important, but moving beyond mere talk is not easy—particularly on very urgent and large-scale global issues such as the climate crisis. "Taking great ideas and turning them into concrete strategies and action is extremely challenging," Kinooka said. "Decarboni­sation, in particular, will be a key issue as firms figure out what that means for business in practical terms and how to go about meeting the goals".
The UK has a legally binding target of creating a carbon-neutral economy by 2050. The legisla­tion was signed on 27 June, 2019 by Christopher Skidmore, the then-Minister of State for Universi­ties, Science, Research and Innova­tion. In the same month, Japan revealed plans to achieve a carbon-neutral society by "the latter half of this century". But the announce­ment this month that 22 new coal power plants will be built at 17 loca­tions over the next five years puts the prospects of Japan meeting that target in question.
UK expertise
The British plan is one of the most ambitious in the world, and UK firms in Japan have an opportunity to lead the transformation locally.
"The UK is largely ahead of Japan when it comes to sustain­able business under­­standing and prac­tices, and the same can be said for European nations in general," Kinooka explained. "The Japanese offices of many UK and global firms are raising the bar here for everyone. They are encourag­ing healthy competition—some­­times described as a race to the top—and serving as role models from which other firms can learn practices and approaches that they can apply to their own organisations".
Noting that many firms are setting prime examples, she cited Unilever Japan, Barclays Securities Japan Limited and AstraZeneca KK as clear examples among BCCJ members.
Unilever was named Community Contribution winner at the 2017 British Business Awards (BBA) for its initiatives to operate a sustainable business through its "Work from Anywhere and Anytime" and "Women Empowerment" programmes.
Barclays was recognised at the 2019 BBA with the Positive Impact award for its contribution to raising awareness of some of the most pressing environmental and social issues facing our society, such as ocean pollution and food waste.
And AstraZeneca has won back-to-back BBA Company of the Year honours, taking home the prize in both 2018 and 2019. The bio­pharmaceu­tical firm continues to push the boundaries of science, delivering 11 new innovative treat­ments to market over the past two years, some of which combat medical complaints which were not previously being addressed in Japan.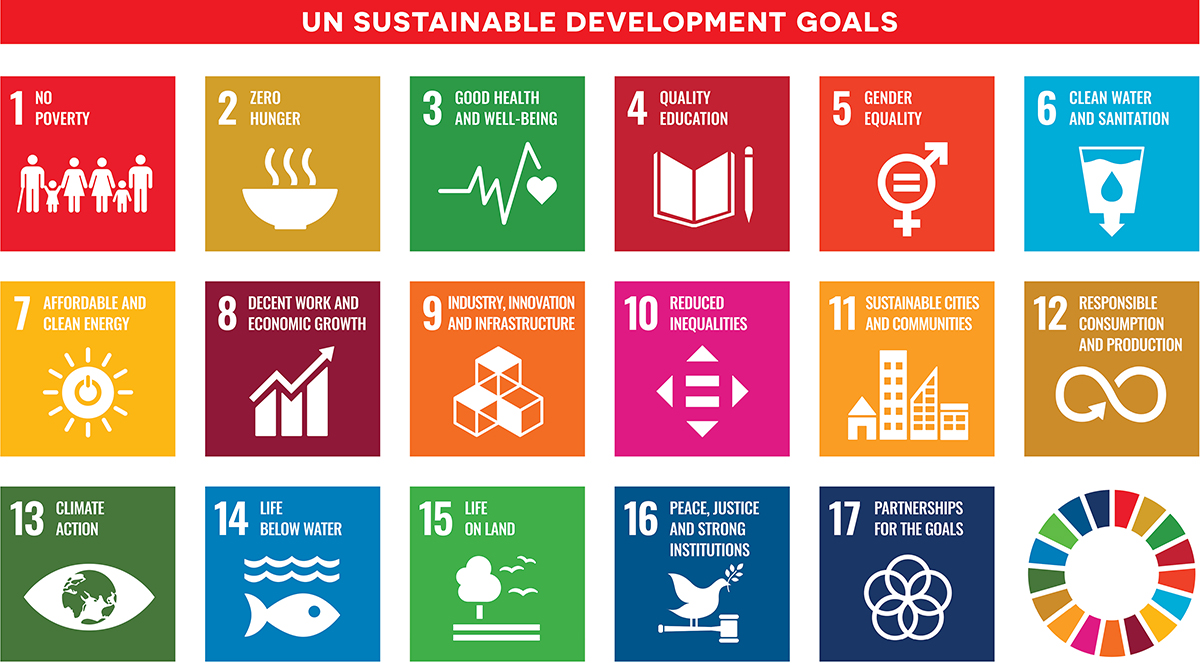 Sustainable Development Goals
At the core of these efforts are the UN SDG. The 17 goals, shown above, reach across all industries and sectors, and provide a framework for focusing efforts to solve the world's problems.
"Internally, when designing our BCCJ events—both from content and logistics perspectives—we have the SDG as a checkpoint," Kinooka said. "Are the cups reusable? Are there plenty of vegetarian options? Do we have a gender-balanced panel?
"Externally, the SDG are a common language that is becoming more and more widely under­stood across the business community, so it enables us to clearly connect actions and impact".
These SDG also come together with the Ten Principles of the UN Global Compact to offer guidance for sustainable business. Billed as the world's largest corporate sustainability initiative, the UN Global Compact is a call to firms "to align strate­gies and operations with universal princi­ples on human rights, labour, environment and anti-corruption, and to take actions that advance societal goals".
As the group explains: "No matter how large or small, and regardless of their industry, all companies can contribute to the SDGs. While the scale and scope of the global goals is unprece­dented, the fundamental ways that business can contribute remain unchanged. The UN Global Compact asks companies to first do business responsibly and then pursue opportunities to solve societal challenges through business inno­vation and collaboration".
One way in which the BCCJ is helping build a more sustainable future is by fostering cross-border, cross-industry partnerships. The networking opportunities presented by the chamber—and the projects that emerge from these encounters and discussions—allow UK firms in Japan and their Japanese counterparts to leverage collective expertise, resources and experience.
"It's an excellent way to accelerate and amplify positive impact, and it would be great to see more of these collaborations happening," said Kinooka. "The BCCJ is well placed to introduce member organisations to each other and facilitate conversations at events that may spark action".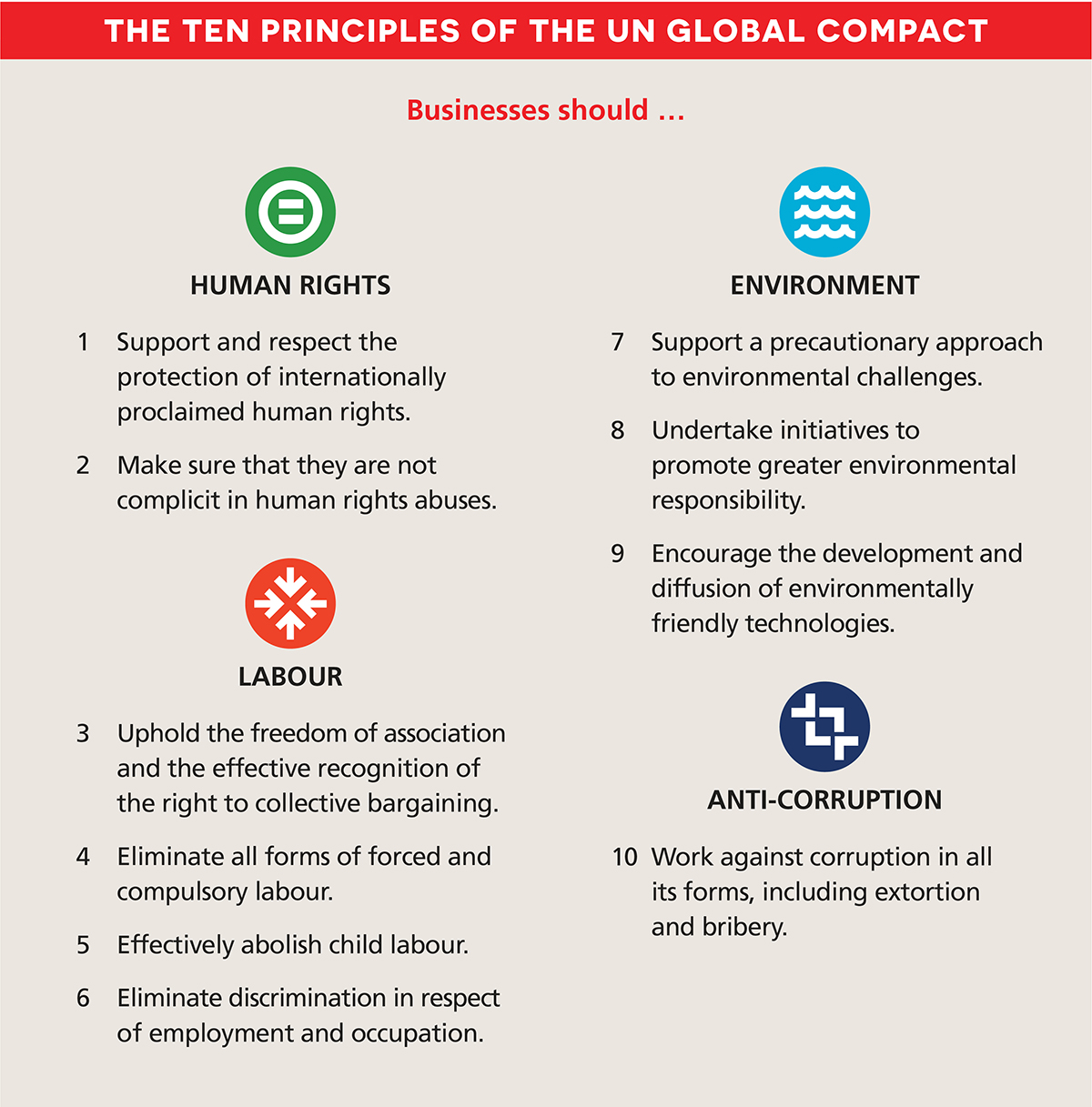 BCCJ Responsible Business Forum
The event on 25 March—with interactive and informa­tive sessions with expert panellists and speakers repre­senting the corporate, non-profit and govern­­ment sectors—is the next big chance for firms to engage in a dialogue about carbon neutrality: what it means for businesses and how to achieve a carbon-zero economy—not just in Japan and the UK—but globally.
According to the UN Environment Programme Emissions Gap Report 2019, published on 29 November, carbon emissions must be reduced by 7% per year over this decade to stand any hope of staying within the Paris Agreement target of limiting temperature rises to no more than 1.5°C above pre-industrial levels. Yet, in 2018, emissions reached a new high of 55.3Gt of CO2 equivalents.
Clearly, the need for change is urgent. Scientists worldwide agree that 2020 is a critical year for action, and announcements stating bold new carbon-reduction goals have already been made by organisations such as Microsoft Corporation.
But for everyone to do their part, it is first necessary to understand what being carbon neutral really means for different types of businesses. Only then can the right path be found. Kinooka hopes that the forum will help clarify matters for BCCJ member firms as well as the wider community of businesses and consumers at every level of the supply chain.
"It is sure to deepen our understanding of the issue and lead to discussions of best practices that will move us all towards a carbon-neutral future".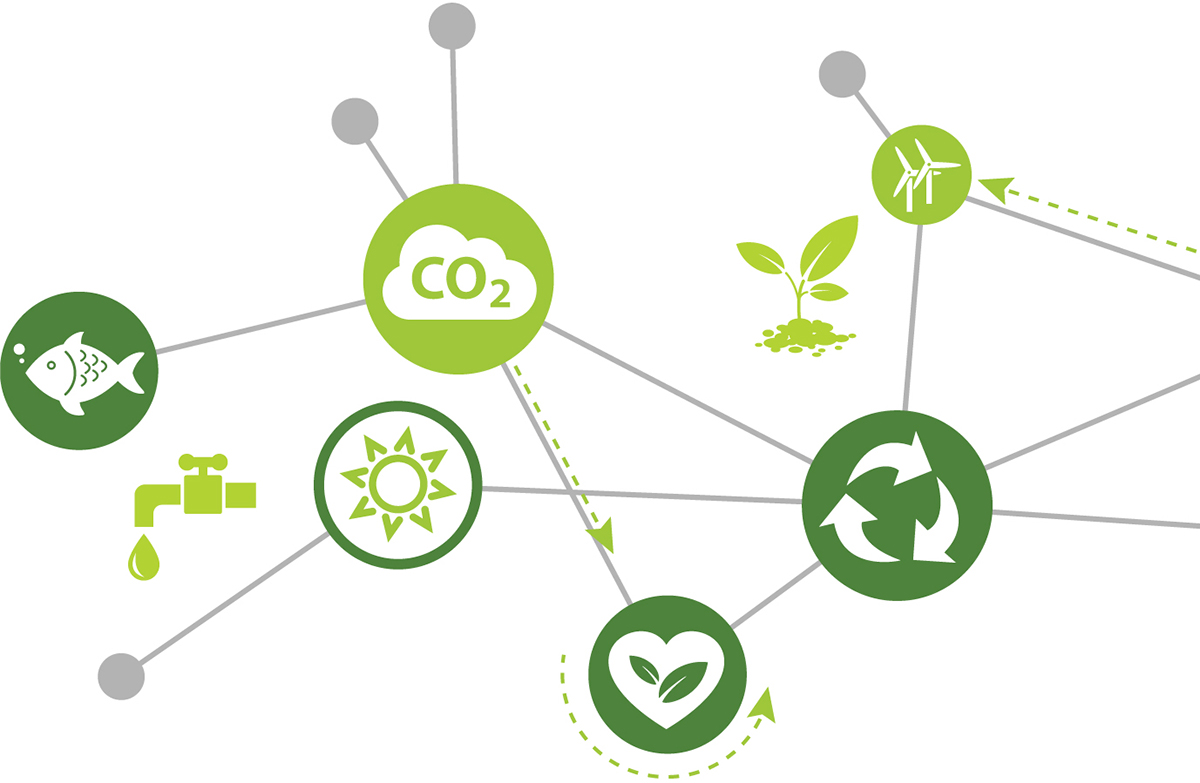 ---
BCCJ Responsible Business Forum
25 March | 11:00am–2:00pm
Tokyo American Club
Members: ¥7,000
https://bccjapan.com/events