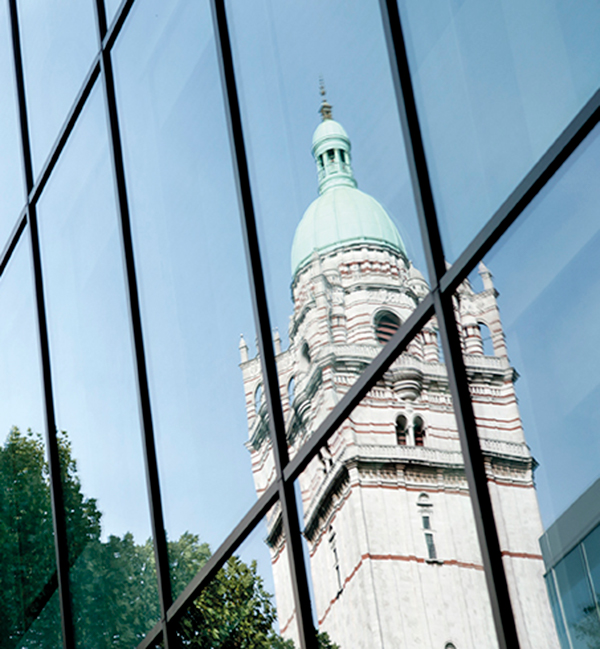 Amere 20 years ago, online community managers, digital marketing analysts and online data protection officers did not exist. Today, they play indispensable roles within many businesses, and the skills required are taught in the leading institutions of higher education around the world.
Given the pace at which the modern work­place is evolving, only the bravest prognosticator would hazard a guess at the new job descriptions that will have emerged 20 years hence. But, based on experience and insight, a number of Britain's leading seats of learning are devising courses and curricula that will equip the executive of the future with the abilities required to lead and thrive.
Strategy in waiting
"I think there is a statistic that 50% of today's job titles did not exist even five years ago," Tim Wray, director of executive education at the Warwick Business School told ACUMEN when asked about the pace of change. "But what we do know is that people will constantly need to update and evolve their skill sets, and certainly understanding the digital world—and the emerging technologies of the Fourth Industrial Revolution—will be key".
"The three big demands for skills from firms at the moment are leadership, digital transfor­ma­tion and strategy execution," he said. "I would say that 80% of firms have strategies sitting on the shelf that never get imple­mented, so we can help them to bridge that gap. For example, how does a bank go from 300 branches to being a digital enterprise? That is the execution challenge that we can help with".
New knowledge
Professor Nelson Phillips, associate dean of exter­nal relations for Imperial College Business School, says there are three areas in which leaders will need to develop new skills to remain ahead of the pack in the years to come.
"First, they need to become competent in the new digital technologies that are entering the workplace. And I think there are four that are particularly important: blockchain, Big Data, robotics and artificial intelligence".
Emphasising that these four technologies "are in the process of fundamentally changing the way that we work," Phillips believes that, while the products and services that firms provide have gone through a process of digital transforma­tion over the past two decades, that same process is now moving inside organisations to the way people work.
"That does not mean that leaders need to become experts in these technologies," he said. "Rather, it means they must be familiar enough with these technologies to talk to experts and to understand the answers—as well as when extravagant promises are being made".
In addition, there are new ways of organisa­tion, which Phillips terms "organisational compe­tencies," that leaders need to develop.
"These include areas such as how to manage experi­ments as experimentation becomes a common way to innovate," he said. "It includes how to manage teams that are flexible and made up of multiple generations—including millennials".
The final component that Phillips identifies is a whole set of ethical competencies needed to deal with the ethical challenges presented by new digital technologies.
"They bring with them new ethical conun­drums that require new ways of thinking to avoid falling into new ethical traps," he said, pointing to the example of Facebook and "the very difficult and new challenges around privacy and the spread of false news".
Adaptive education
Like other leading British universities, Imperial College introduces a steady flow of new courses to meet the changing needs of industry and adapts existing curricula, both at the graduate level and in executive education.
The MSc Business Analytics course is proving popular as it reflects the growing demand among firms for a deeper understanding of Big Data in the world of business. And a new Executive Educa­tion course in digital banking has recently been launched, said Phillips, who serves as programme director for Imperial's Leadership in a Technology Driven World Executive Education course.
The Cambridge Judge Business School oper­ates an Executive MBA in the form of a 20-month programme delivered over 16 week­ends and four week-long sessions across five terms, said Alison Greenwood, head of marketing and admissions for the school.
"Generally speaking, when our participants join us, they are looking to grow as professionals by increasing their hard and soft business skills, achieve a senior leadership position, establish or expand their own firm or impact society in a positive way through their work," she said.
Participants in the school's courses are an average age of 37 and have 13 years of professional experience. Some 32 nationalities were represented in the 2018 cohort, with students from Australia to Zimbabwe.
"The Cambridge Executive MBA turns profes­sionals who are already at a senior level in their specialist fields into graduates who are skilled in the practice of management and core business principles, and who can apply these skills within a global context and are equipped to lead, build and manage enterprises that create value in a dynamic, global economy," Greenwood said.
"They can also demonstrate intellectual rigour and an entrepreneurial mindset to enable and facilitate innovation within an organisation," she added. "And, as different industry sectors are impacted by technological advances—as well as changes in governance and macro factors—our participants are empowered to remain agile and be the leaders to guide their organisations through challenges".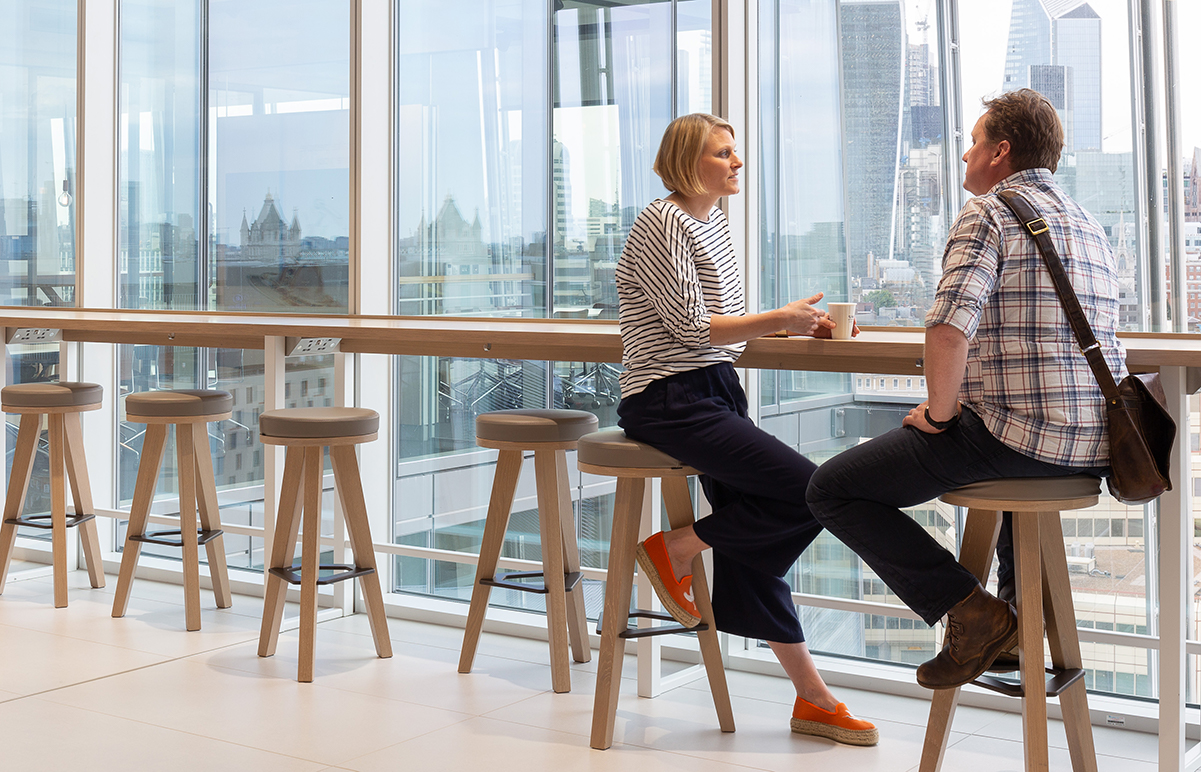 Depth of experience
The Warwick Business School draws heavily on the insight of its corporate client base and a 50,000-strong network of alumni across the globe, most of whom are in senior positions in virtually every conceivable business sector, said Wray.
"This dialogue informs our programmes, so they are constantly evolving," he said. "The title might be the same, but the topics and material are under constant review. Strategy is now much more dynamic, and is more about experimenting, testing and quickly learning. The disruption and re-invention of business models in the digital world means firms cannot afford to stand still: they have to be innovating all the time".
The Diploma in Strategy and Innovation, for example, reflects the complex and rapidly changing world of today. Strategy has moved away from a static process, where organisations use tools such as Porter's Five Forces and put in place a strategy for the next five years, he said.
The Diploma in Digital Leadership is one of the most sought-after at the university and is designed to deliver in-depth understanding of disruptive competition and the development of strategies that make the most of digital transformation. The course takes the form of four, four-day modules over a period of one year and is conducted at the university's facility in The Shard in central London.
Mind and skill
While firms are "seeking to navigate" the com­plexities of artificial intelligence, robotics, and the Internet of Things, as well as the future of work, money and platform strategy, Wray believes that "it is really a mindset and skill set that every organisation leader needs to understand. Digital technologies are impacting all aspects of the enterprise, from marketing to operations to supply chains".
And that is why, he concludes, the executive of the immediate future needs to be better prepared than ever before.