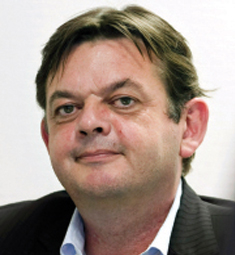 Good places for foreigners to start gauging the state of a country they are considering living in are international schools and relocation services—and that's the focus of our two "disaster aftermath" special features, on pages 14 and 28. Education and accommodation are key issues for many expatriates and the articles offer valuable insights to help them make the right choices. It is clear from both features that many of the early—and even more recent—media reports of a mass exodus of foreigners were largely based on speculation and bar talk. Six months on, both industries clearly remain upbeat about the future of Japan, although with a few reservations, considering the fluid politics here.
Two Brits who don't appear likely to sever their long and fruitful ties with Japan any time soon are Michael Woodford MBE and Sir James Dyson. As the latest foreign chief of a global Japanese firm, Woodford takes over with an impressive record of having turned around the fortunes of Olympus in Europe during a 30-year career with the firm and a brief to do likewise here. The Liverpudlian's direct communication style contrasts sharply with the modus operandi of a typical Japanese CEO, so there should be interesting times ahead. Dyson, meanwhile, is more comfortable talking about engineering than business, and he can trace much of his success directly to his firm's early days in Japan during the 1980s Bubble period, when he got the crucial first break that has helped shape the global brand that he has today.
Although Tesco announced their departure from Japan in August, further proof of British firms' commitment to the market here is a spectacular CSR effort on page 26. Staff and management who give up weekends to volunteer leave me speechless, and this has surely also left a very good impression among Japanese, some of whom too often criticise foreigners for their perceived lack of commitment to the country and short term thinking.
Further indication that life is returning to some semblance of normality here is when goodwill visits to Japan, planned before 11 March, are not cancelled—such as historic Rugby School's first tour here last month, which went ahead despite safety concerns and ended in a whitewash for the visitors.