Japan's third-largest city, Osaka is known as the City of Water because of its location on a network of waterways. And with its cornucopia of outstanding traditional food, the city is also some­times referred to as the Nation's Kitchen. Loved for its relaxed and friendly atmosphere, this Kansai hub attracts more than 11 million travellers each year who are eager to explore its modern and historical attractions.
---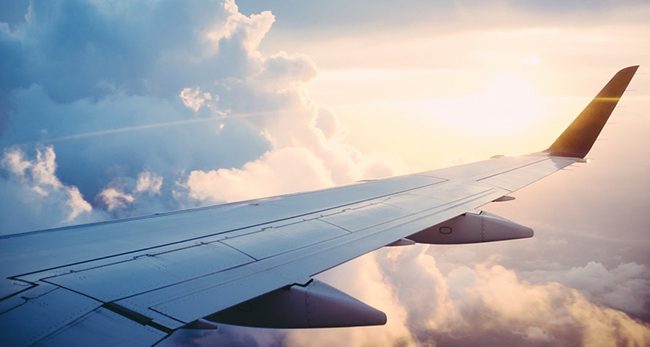 AIR ACCESS
Exploring Osaka is set to become even easier on 1 April when British Airways begins offering four weekly flights between Heathrow Airport and Kansai International Airport. With the city hosting two major global events this year—the Rugby World Cup and the G20 Summit & Ministerial Meetings—tour operators are preparing for a major influx of visitors. The number of arrivals to Osaka from the UK alone more than doubled between 2011 and 2017, from 19,600 to 57,000.
---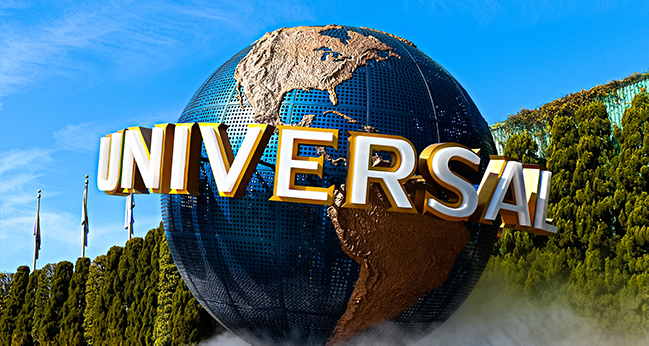 UNIVERSAL STUDIOS JAPAN
Opened in 2001, this popular Osaka attraction was the first Universal theme park outside the US and merges the best of the Orlando and Hollywood locations. Themed rides and restaurants thrill families with film references and memorabilia. The park is also home to the Wizarding World of Harry Potter, a collection of more than 16 Harry Potter-themed activities. Other iconic links include the Jaws boat tour, Jurassic Park ride and Hello Kitty Fashion Avenue.
---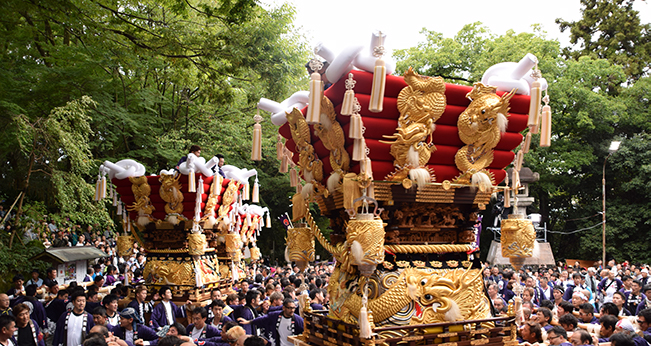 HIRAOKA SHRINE
According to legend, the Hiraoka Shrine was constructed even before the reign of Japan's first emperor, whose ascension is said to have taken place in 660BC. It was rebuilt in 1826 and has become one of Osaka's most popular attractions. In quiet grounds and surrounded by more than 400 plum trees, the shrine is home to year-round activities and traditions that mark the seasons. These include a holy ritual featuring red bean rice in January, the gorgeous explosion of plum blossoms in February and March, the Shugosai harvest festival in October and the Owarai-shinji laughing ritual in December. The Shugosai is the shrine's largest festival and features 23 futondaiko (padded drum stands) that are carried through the crowds as prayers for a good harvest are made to the sound of drums.
---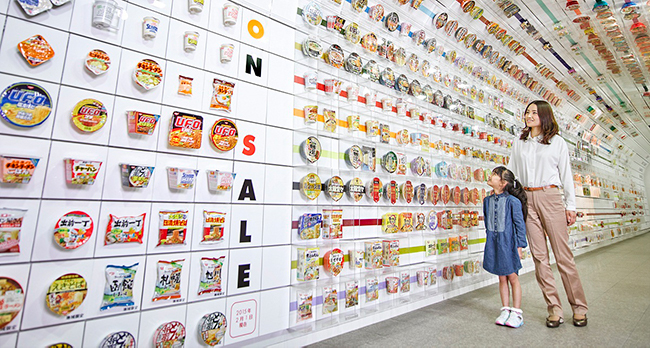 CUP NOODLES MUSEUM
One of Japan's most-recognised exports are those little dried noodles. In 1999, the Cup Noodles Museum in Ikeda City, Osaka, was opened to educate visitors about the history of this well-loved and convenient snack that was born in Osaka. The museum showcases the development of instant noodles, created in 1958 by Nissin's Momofuku Ando. Visitors can view a giant cup replica, travel through a tunnel decorated with some 800 product packages, and be inspired by an interactive presentation in the cup-shaped Cup Noodles Drama Theater. The museum aims to spread Ando's innovative spirit and drive, by describing his work and displaying the multiple food awards he received. You can even create your own Cup Noodles and packaging.
---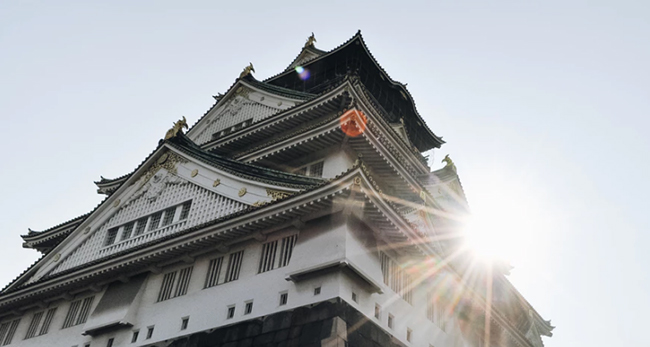 OSAKA CASTLE PARK
The well-known Osaka Castle Tower is located at the centre of the city on grounds that are home to more than 600 cherry trees, 1,270 plum trees and an abundance of other plants and seasonal flowers. Surrounded by a wide moat and large stone walls, the tower is an example of historical beauty. Construction began in 1583, but the structure was attacked and destroyed in 1615 … and again raized in 1665, when it was struck by lightning and burnt down. The tower in its current state was completed in 1997. It's a breath­taking place well worth exploring.
---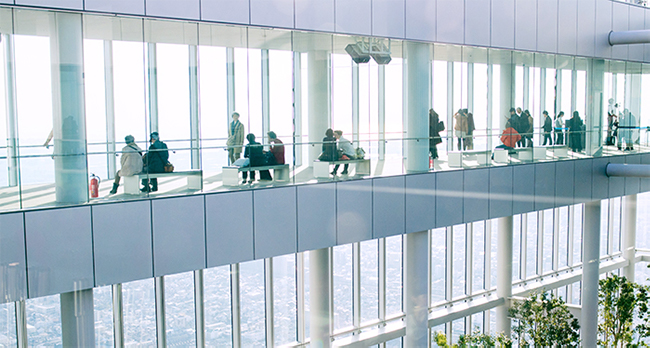 HARUKAS
At 300m, Osaka's Abeno Harukas building is Japan's tallest skyscraper, edging out Yokohama's Landmark Tower by less than a meter. Just 33m shy of Tokyo Tower's height, the Osaka giant offers daring guests a thrilling experience: walking along the edge of the structure. Strapped into a harness, participants traverse the 60cm-wide deck that encircles the top of the building. This exclusive Osaka experience reveals stunning 360-degree views of the city for a fee of ¥1,000 and is open to all ages. Children of elementary school age and younger must be accompanied by an adult.
---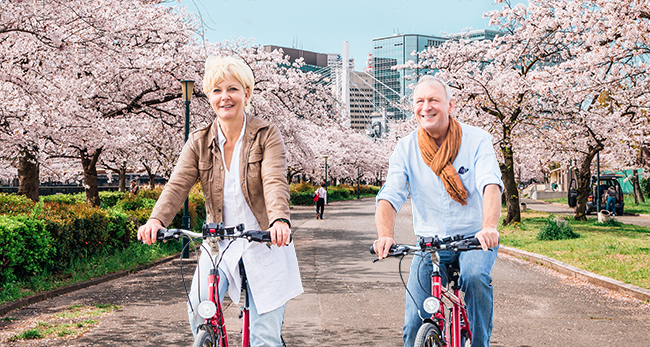 OSAKA BY BIKE
Some of Osaka's best-kept secrets can be revealed through a bike tour. Cycle Osaka, the city's leading two-wheel excursion, guides visitors through the winding streets. While Osaka is packed with tourist must-dos, Cycle Osaka tours pedal past hidden eateries and friendly locals, helping you explore the personality and culture of real life in Osaka. Escape the bustle to places such as rose-lined Utsubo Park and Minoh Forest with its ancient trees and rushing water. This experience is recommended for travellers who wish to learn more about the character of the city and explore what separates Osaka from other parts of Japan.
---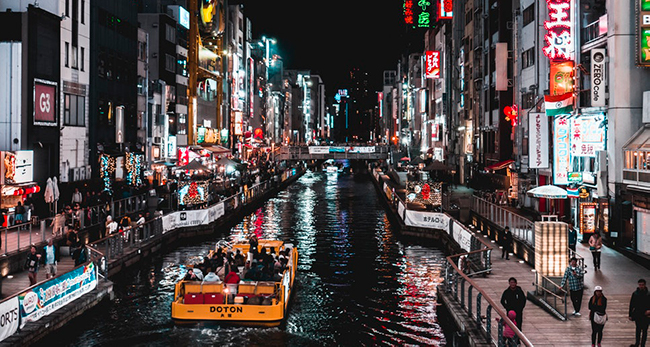 DOTONBORI
Dotonbori Canal separates strips of lively bars and sumptuous restaurants. Bathed in light from Osaka's neon signs and the famous Glico Running Man—a local landmark since 1935—Dotonbori's narrow streets are lined with purveyors of local dishes and drinks just waiting to be explored. This is the place to find Osaka's culinary delicacies, including kushikatsu (deep-fried meat and vegetables), takoyaki (octopus dumplings), okonomiyaki (a savoury pancake) and, of course, sushi. Walking tours lead participants through the crowds while river cruises let you glide down the canal day or night.