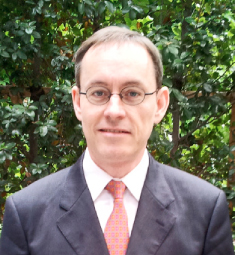 When I first visited Japan more than 20 years ago, it was cheaper to call Osaka from New York than to do so from Tokyo. Thus there were a number of callback services that took advantage of this fact to provide lower cost, domestic long-distance telephone services in Japan.
Fortunately, this daft situation has since changed dramatically. The introduction of IP technology has resulted in huge improvements in efficiency, and reduced costs for users of telephone services. In Japan, many people first found out about the telephony changes when Yahoo popularised broadband (BB) telephones. They bypassed the major local carriers and offered greatly reduced call rates. This may be the reason that the IP phone is sometimes mistakenly thought to be the same as a BB phone.
The IP phone is, perhaps, better thought of as an IP network-based telephone. It works not only over a broadband internet connection, but also over a local area network (LAN), and can be used in both an office and a home environment.
The advantages of IP phone systems include features such as unified communications, in which voice, email and chat functions converge. In contrast with traditional telephone systems in firms that often are managed by the general services department, IP phone operations generally are handled by the IT department.
This allows the phone system to be integrated with other software—such as Microsoft Outlook, Salesforce.com and Customer Relationship Management (CRM)—enabling users to enjoy a greater number of integrated services, including click to call, voicemail to email and mobile integration.
Since IP phones share the network infrastructure with PCs, printers and other computer-related equipment, cabling can be better integrated. Historically, different types of cable were used for LAN and telephone lines, which limited flexibility.
About Denphone
Denphone was founded in Japan seven years ago to provide IP telephone systems and services in the local market. Our key advantages are flexibility, quality and cost. We do not believe in one-size-fits-all solutions. We pride ourselves on our ability to work with customers to identify the most appropriate solution for their situation. We supply, install and maintain a range of communications solutions, IP phone systems and video conferencing systems. We are confident that we can help reduce your costs and improve your customer service.
We work with many partners to provide complete turnkey solutions, including cabling, networking and all other infrastructure necessary to support a modern office environment. We can provide either on-site systems or hosted solutions. As part of our overall packaged solutions, we sell and support the systems and services provided by KVH, Digium, Cisco, Polycom, Fusion Communications and other major vendors.
However, Denphone really shines when it comes to our in-house software development capability. We have detailed knowledge of the technologies underlying both networking and telephone systems. In addition, we have developed automated dialling systems, bulk fax-delivery systems, call centre systems and a specialist telephone message delivery system for banks.
sales@denphone.com