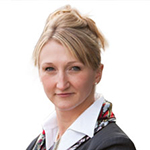 The excom elections will be taking place in spring
Spring is always an exciting season at the BCCJ. We take stock. We plan our budget for the coming year; map out our events calendar and review our communications strategy.
In addition, we begin planning our Annual General Meeting (AGM), to be held on 23 April from 6:30pm at the Shangri-La hotel Tokyo, as well as our corresponding executive committee (excom) elections.
At last year's AGM, we went to the polls for the first time in our 65-year history, with the excom election hotly contested.
Candidate statements and photos could be viewed online, and interest was strong with over 30% of members voting.
Over the past year, our current excom has seen rising membership numbers, a boost in event attendance and a steady organic increase in online engagement. And excom has formed a number of interesting task forces to work on major projects.
So, could you be a strong candidate for excom?
Key duties of excom
Set organisational aims and objectives
Steer policies, targets and priorities by leading/contributing to the work of a taskforce
Agree a budget that allows the BCCJ to fulfil its objectives
Monitor and review the overall performance of the chamber
Pledge to serve for a one-year term (April–March)
Commitment
Including the AGM, Excom meets 11 times per year at the British Embassy Tokyo. In addition, excom members are expected to attend as many BCCJ events as possible, help maintain and increase member numbers, and liaise between the membership and excom.
Composition
Excom comprises a minimum of 12 and a maximum of 15 members, as well as two ex-officio members, representing the British Embassy Tokyo and the British Council Japan.
The ideal excom composition is a variety of members from the UK–Japan business community, representing a range of industries and firms of all sizes, with an appropriate balance of specific skills and connections that benefit the BCCJ and the membership.
Election overview
12 March: BCCJ Excom nomination period begins
26 March: Deadline for submission of Excom nomination papers
6 April: Ballot papers sent out to all BCCJ members; voting begins!
21 April: Deadline for postal voting and e-voting
23 April: Results of excom election announced
For more information please visit: www.bccjapan.com or email info@bccjapan.com.
On a personal note, many thanks to everyone who supported my Tokyo Marathon attempt (23 February). I'm pleased to say that I crossed the finish line in one piece, raising over ¥500,000 for Macmillan Cancer Support. Thank you!