Katsuhiro Akimoto, the mayor of Sapporo, is a keen fan of cinema and likes to cook. He also loves sport and is very passionate about his clean, green city playing host to two matches in this year's Rugby World Cup: one between Australia and Fiji and the other between Tonga and England.
To find out more about how the city is prepar­ing and what he hopes the event will bring to Sapporo, Akimoto sat down with ACUMEN for an exclusive interview.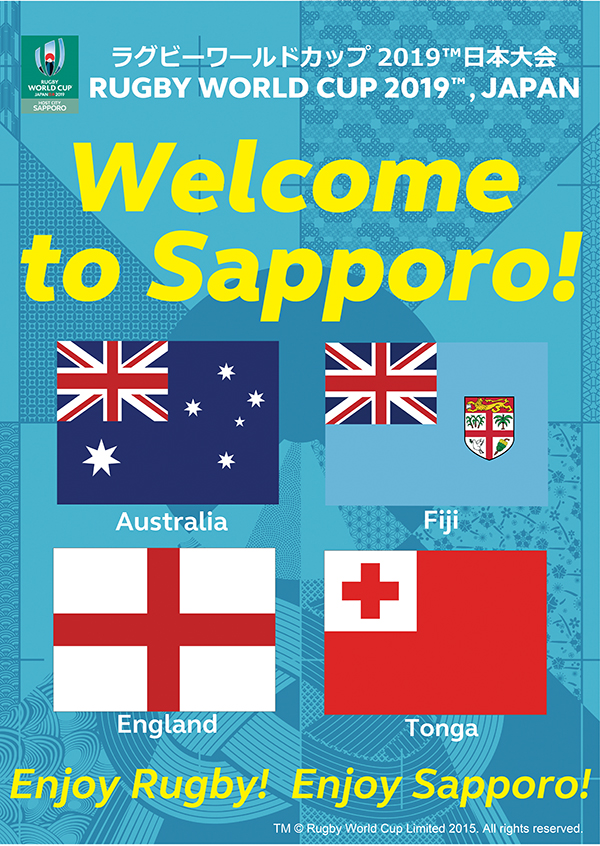 What connects Sapporo to rugby?
Until recently, the sport of rugby wasn't that well known among our citizens. However, on 30 April, 2018, we hosted a match between Keio University and Meiji University. Then, on 2 June, 2019, two professional teams from the Japan Top League—the Panasonic Wild Knights and the Toyota Verblitz—battled it out here. Both matches were held at the Sapporo Dome, giving locals the opportunity to enjoy watching rugby live.
As a city, we are working hard to provide a good environment for live sports. We also have a large group of adults and children who want to welcome rugby fans, officials and players to our city and make this tourna­ment a success. We have the honour of hosting previous Rugby World Cup winners Australia and England, giving us a fantastic opportu­nity to see top-level rugby here in Sapporo. We want fans to really feel the powerful rugby atmosphere at the Sapporo Dome.
Where do most of your visitors come from?
Recent statistics show that 83.8% of inbound tourism to Sapporo comes from five main places. These are South Korea with 26.1%, mainland China with 22.2%, Taiwan with 20%, Hong Kong with 8.6% and Thailand with 6.9%. We hope the Rugby World Cup will be an opportunity to share some of the special things about our city with visitors from the UK, other parts of Europe and Oceania.
How will you show omotenashi?
We have a special welcome prepared for visitors to Sapporo. A team of locals spent time folding origami paper into cranes and making message cards that we will give to visitors.
We plan to arrange volunteers to support those who come, so I encourage people with any concerns or questions to ask for assistance there. It is my hope that the 1.9mn Sapporo locals will warmly welcome visitors.
What connects Sapporo and the UK?
I think beer is our common bond! Sapporo is the home of the brewing industry in Japan. You can sample many beers around our city. I have heard that people from the UK love beer, so I'm sure they will become fans of Sapporo after they sample some of our tasty local brews.
A great chance to do that is the Autumn Fest, held at Odori Park throughout September. This is a festival at which you can sit back, relax and enjoy a range of gourmet food and beer. There are also many izakaya (Japanese pubs) and bars in the centre of the city, so visitors will have the chance to enjoy a drink or two with the locals.
Which sightseeing spots do you recommend?
Sapporo hosts events all year round. In spring, the Lilac Festival attracts flower lovers. In summer, we set up beer gardens. The Autumn Fest comes next in September and then, in February, there is the famous Snow Festival. These main events are all held at Odori Park in downtown Sapporo and offer a range of tasty meals and beverages found only in Hokkaido. The Autumn Fest will take place during the Rugby World Cup, so I encourage everyone to visit Odori Park and join in the fun!