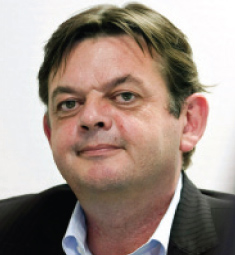 It's not often that both an incumbent and a former prime minister visit Tokyo within a month or so of each other, as was the case in April and May. David Cameron arrived first, accompanied by a number of defence manufacturers, and we explore why. The joint statement he made with his counterpart, Yoshihiko Noda—"A Leading Strategic Partnership for Global Prosperity and Security"—pretty much wraps up in detail the present state of bilateral relations, which look very rosy indeed. Much ground was covered—from business, energy and security to culture, education and sport—and we were fortunate in being able to squeeze it all in, verbatim, on just three-and-a-half pages.
Too late to make this issue of ACUMEN, meanwhile, Sir John Major spoke at a BCCJ luncheon on 8 May, with his vast array of credentials and experience suggesting a very stimulating occasion. ACUMEN did have a presence there, so we will feature a full report in the June issue.
After all the serious politics, softening this issue a bit—if softening is the right word—is the incredible adventure of our indomitable cover girl, Sarah Outen. She is now paddling furiously and alone across the Pacific Ocean, focused on reaching Tower Bridge in London, her starting point of more than a year ago. As Sarah waited for the wind and rain to stop before departing from Japan, she shared with ACUMEN her darkest (and most unlikely) fear. She's probably reached Okinawa by now—if she's rowing that way—which is very fitting, since we found three British entrepreneurs there who have been living the dream since washing up on the tropical island several years ago, after rejecting big city lifestyles.
Finally, there are more UK-related events scheduled in Tokyo, so please don't hesitate to apply for the free tickets we are offering.