For Toshiro Maruyama, general manager of Shirouma-so in Hakuba, a ski resort in the northern Japan Alps, sustainability is a crucial part of tourism and the development of the village his business calls home. It is one of the reasons Maruyama is the first person to be honoured as global winner of the General Manager of the Year prize at the UK's Luxury Travel Guide Awards.
"The ryokan (traditional Japanese inn) has the original farmhouse pillars and beams; it's 300 years old", Maruyama explained. The interiors were built using local materials and, for that extra touch of home, Maruyama says his mother cooks the meals using local produce.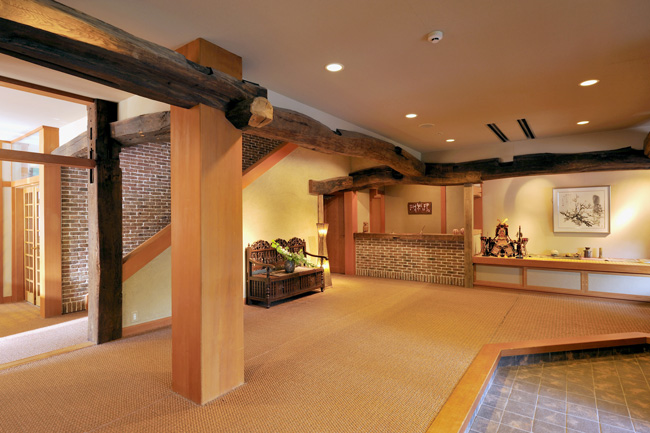 He also emphasised the efforts they make to help guests explore and appreciate the distinctive history and culture of this part of the area.
Maruyama expertly balances traditional offerings with luxurious accommodation. Besides having tatami floors, the ryokan has an onsen with Japan's strongest alkaline water, which provides perfect relief for the body after a day of summertime hiking.
Nurture nature
Maruyama, whose past work experience includes Tokyo Disneyland, an overseas resort and a private gym in Roppongi Hills, endorses Hakuba as one of the best places to visit and live. One of the judging criteria for the Luxury Travel Guide Awards was location, and with its beautiful rice fields, magnificent mountain range, crystal-clear river and powder snow, the location was certainly a key contributor to Maruyama's award.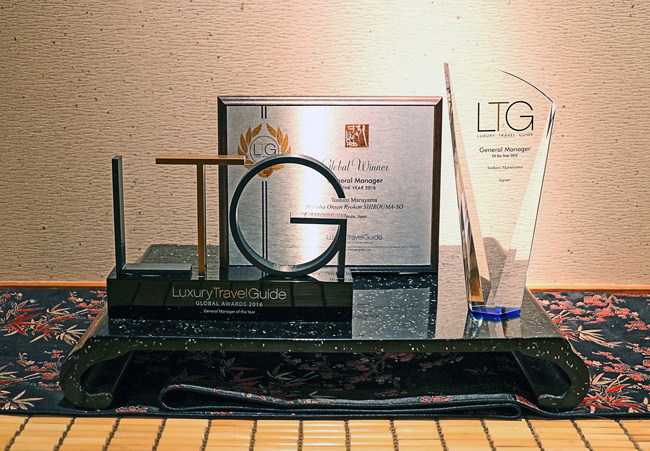 In summer, the area's dense green woods and the 3,000m-high mountains are easily accessible from Shirouma-so, offering guests a way of getting in touch with nature. Maruyama believes that people should make the most of mountain biking, canyoning, rafting, trekking and the other outdoor activities available in this part of the country.
"We have to focus on the natural attractions we have that we often take for granted. We need to think about how they are different and compare them with other places in order to realise how special Hakuba is", he enthused.
The 1998 Winter Olympic Games in Nagano developed the Hakuba area into a tourist-friendly region, but Maruyama wants to create a more sustainable environment. This includes education. Maruyama teaches an English for Tourism class at Hakuba High School, and sits on the board of trustees of the Hakuba International School Foundation. He also would like to see the area opened up further to locals and non-Japanese alike, through such facilities as a convention centre.
"There are many non-Japanese people living in Hakuba already, and we have an environment that is comfortable for people from all over the world", he added.
Besides being a place to go to escape from the sometimes-unbearable heat of Japan's cities, Hakuba's cool climate and friendly environment make it the perfect training ground for teams preparing for the upcoming Tokyo 2020 Olympic and Paralympic Games.
But however—and whichever—facilities are developed, one thing is certain: Hakuba has potential, and should top your list of summer destinations in Japan.