Regus assists global businesses of all sizes and budgets
As the largest global provider of flexible workspaces, Regus plc each year helps more than 1mn customers focus on their business, rather than the location from which they manage it.
Established in 1989, Regus operates at 1,200 locations in 95 countries by offering a variety of modern, efficient and versatile spaces and business support services, including offices, meeting rooms, business lounges, reception facilities, phone messaging services and video communication studios.
With 27 locations in Japan alone—including a new centre in Sapporo—Regus has selected prime-location properties in city centres, commercial districts and business parks, all with excellent transport links.
As a Regus customer, you may choose a business hub to suit your needs from 18 locations in Tokyo and Yokohama, all situated a short walk from major train or subway stations. You may gaze at the capital city's landmark Tokyo Tower from Roppongi Hills; on a sunny day be inspired by views of Mt Fuji from Shinjuku Park Tower; or work in the centre of business, culture and nature at the Imperial Hotel Tower's Hibiya Centre.
Whether starting your own business, operating an SME, or working at a busy multinational, Regus offers an extensive choice of workplace products and services that will enhance your ability to carry out business effectively.
Business World
This membership programme, which costs from just ¥2,800 per month, allows you access to a professional and stylish business environment wherever and whenever you need it. You may make effective use of your time between appointments at Regus business centres, private offices with full IT facilities, business lounges and cafés in 550 cities around the world. A revolution in mobile working, Business World offers four levels of service for just one hour—or on a daily basis.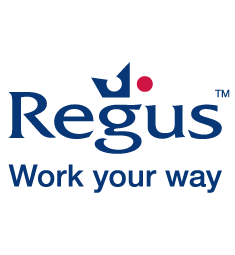 Virtual Offices
A Regus Virtual Office gives you all the benefits of a fixed office, without the actual office. A prestigious business address with a local contact number answered in your company name can give you a big advantage in the business world. With access to all of the Regus Business Centres worldwide, our professional teams will manage and forward your calls to a specified phone number and handle your mail. Alternatively, you can use a private office at the business centre of your choice up to five times per month with Virtual Office Plus.
Rental Offices
Regus rental offices are located at excellent locations in high-grade buildings near major train or subway stations, and are available for rent for a few hours or days, months and even years.
Each rental office is fully equipped with office furniture, telephones, IT network, photocopier, facsimile, reception desk and café—and you can move into one immediately. Regus has flexible options to suit any budget and working style. It can offer single rooms or space for 100 people, with no deposit or key money required.
Meeting Rooms
Regus meeting rooms allow you to meet in person or via video, thereby providing a productive space wherever and whenever you need it. Whether you're meeting clients, giving a presentation or catching up with colleagues over a great distance, Regus meeting room facilities can be booked for as little as one hour.
For meeting rooms, boardrooms, training rooms and video communications Regus provides a dedicated support team, internet access, telephones, an LCD projector and screen, as well as catering services.
Video Communications
Even if you're thousands of miles apart, Regus Video Communications allows you to meet face-to-face. Meet anyone, anywhere, any time with Regus Telepresence and Video Conferencing facilities.
You can make decisions more quickly, save money on flights and hotels, and connect to one or more of the 1,200 Regus centres worldwide. Telepresence uses advanced internet technology for smooth viewing, high-definition video and life-size images, with surround sound and "in-desk" screens for a controllable viewing experience.
The Regus network of videoconference suites offers full technical support, with the latest technology and 24-hour booking for worldwide coverage.