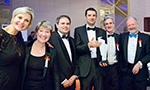 1. Company of the Year
The British School in Tokyo
In 2014 the British School in Tokyo educated children from a wider range of nationalities than at any time in its 25-year history, and now serves as a bridge of friendship connecting the world.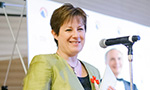 2. Person of the Year
Sue Kinoshita
Director of UK Trade & Investment Japan, Kinoshita has worked extensively to improve relations between the two countries by boosting connections between British and Japanese firms.
One of her key aims this year was ensuring British businesses can maximise opportunities in relation to the Tokyo 2020 Olympic and Paralympic Games, following the success of London 2012.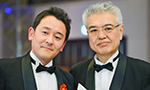 3. UK-Japan Partnership
Telehouse International Corp. of Europe Ltd. and KDDI Corporation
The partnership between Telehouse London data centres and KDDI helped achieve major progress in the UK Internet industry. In 2014, London authorities approved the acquisition and gave permission for construction on the last plot of land in the East India Docks to expand the heart of the UK's Internet infrastructure.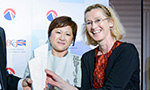 4. Community Contribution
Fermenstation Co., Ltd.
Since 2009, the firm has worked closely with the people of Oshu City, Iwate Prefecture, to create a new business model through manufacturing rice ethanol.
Its vision to create a platform business with both local communities and the city is bearing fruit as a number of products are now coming to market.
5. New Market Entrant
Rhino Rugby
Rhino Rugby recently made a decisive move into the Japanese market, selling rugby products in anticipation of growth due to the country's hosting of the 2019 Rugby World Cup. The firm has become an official supplier of contact and training equipment to the Japan Rugby Football Union.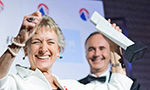 6. Entrepreneur of the Year
Elizabeth Handover
Lumina Learning Asia
Lumina Learning Asia achieved substantial business growth in 2014 by delivering game-changing solutions to clients, and increasing its community of highly qualified Lumina practitioners. Both operations are powerfully supported by the newest psychometrics in the market.