While we may enjoy the fruits of consumerism—marked by an abundance of goods and, increasingly, on-demand services and delivery—we rarely give much thought to the systems and infrastructure that underpin this global social force. A key component of the logistics systems that are vital to the consumerist world is the humble warehouse. For British Chamber of Commerce in Japan (BCCJ) member ESR Ltd., warehouses are their bread and butter.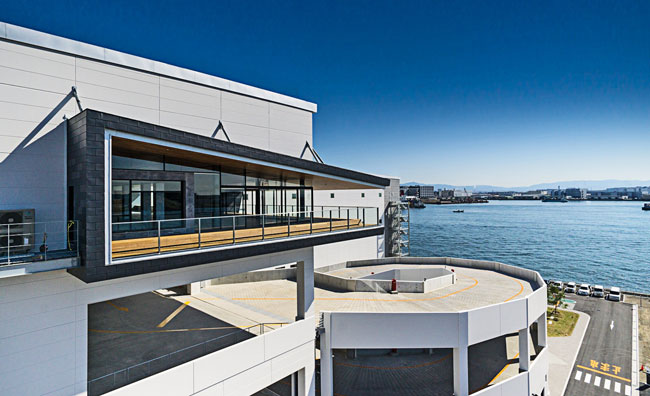 The firm is a fully integrated logistics real estate development and fund management enterprise, with operations spanning Japan, China, South Korea and Singapore. The firm owns or leases 132 properties across Asia, making it one of the largest developers and investors in this asset class.
"These glorious looking warehouses, that's all we do—there's nothing sexy about them", said Stuart Gibson, co-founder and chief executive officer of ESR. "It's not a glass building in Marunouchi or in front of Tokyo Station—they're just giant warehouses, or distribution centres as we prefer to call them, with not many windows".
But while they might not be glamorous, they're significant business, as the sums in ESR's various funds attest. Attracting investment from the likes of Morgan Stanley and various endowment funds and institutional investors, the firm's Redwood Japan Logistics Fund 1 is now worth $1bn (£769mn), and a second fund is at the same level and will be closed once it reaches about $1.35bn (£1bn). Another for projects in South Korea currently sits at $500mn (£385mn).
After financing is factored in, the firm has around $4bn (£3bn) at its disposal, a figure that will continually increase. Currently, ESR has an investment pace of around $800mn (£620mn) each year in Japan. "I personally don't view our type of business as a real estate business—I see it more as an infrastructure play, and logistics really is the backbone of the economy", said Gibson.
While ESR is the product of the January 2016 merger of China's e-Shang Cayman Ltd and the Redwood Group Asia, Pte. Ltd., Gibson's firm, he is adamant that ESR remains a British firm, owing to its roots. Meanwhile, although the merger has expanded Redwood's China operations, Japan remains a key focus.
"We've probably invested more in the past three years than any other British firm in Japan, and by that I mean some of the big iconic firms", said Gibson. "In the past three years, we've probably invested about $3.2bn (£2.5bn) in Japan".
Labour pains
As with many firms in Japan, ESR is having to adjust to the country's ageing demographic.
"The big white elephant in the room right now is labour", said Gibson. "There are fewer and fewer people of working age in Japan, since the death rate is 1.82, whilst the birth rate is 1.42—the maths does not lie—and all the artificial intelligence and robotics in the world isn't going to cure that in the next 10 years.
"Five years ago, my customers, the first thing they would say to me was, 'How much is that rent per tsubo per month?'"
But that is no longer the case.
"Before we talk about rent, before we talk about the length of the lease contract, they ask, 'Where do I get workers? Is there a labour pool nearby?'" Gibson explained.
With levels of immigration still low, firms and policymakers have had to explore ways to make the most of the underutilised section of the labour force, namely, women. This reflects Prime Minister Shinzo Abe's womenomics agenda.
"I can't procure workers, but I can create an environment where people want to go there", explained Gibson. "The only untapped resource is stay-at-home mums—we need to bring these ladies back to work if we can, and the only way you can do that is if you take care of the kids".
Since government centres are oversubscribed, the firm has chosen to make daycare facilities a standard provision at ESR warehouses that are larger than 100,000m2. In addition, the newer warehouses also have lounges and spaces that employees and members of local communities can use. This is all a part of what ESR calls "human-centric design", and Gibson joked that in some cases the facilities look more like resorts than traditional warehouses.
These steps represent a costly undertaking for the firm. Not only does it provide and pay for the services, but the facilities eat into the bottom line by taking up valuable floor space that would otherwise be used for storage and distribution.
Meanwhile, the government is also trying to do its bit by encouraging the adoption of different work styles. Notably, that has come in the form of the Premium Friday initiative, which encourages firms to let staff leave at 3pm on the last Friday of the month. Although he does believe this to be a step in the right direction, Gibson characterises the scheme as "gimmicky".
"I would much rather the government put increased pressure on firms to make people work a little bit less and get paid a little bit more", he said, pointing out that many Japanese firms sit on hoards of cash.
"If they're sitting on a bunch of profits, they really have to pass it down to their workers before it can go into the general circulation of the economy, and that's what they really have to tackle. I just don't think they've really got to grips with that right now".
ESR has also made a push into renewable energy by installing solar panels on its warehouse roofs. This not only provides ESR with a profitable side business, but also helps Japan in terms of its energy needs.
"[The development at Nanko in Osaka] gets us almost seven megawatts, which is huge", explained Gibson. "We've got a separate firm called Redwood Renewables, which I think now has got a pipeline of about 20 megawatts of power that we can generate.
"I'm quite proud of these kinds of offshoot businesses that came up", he continued. "There was a problem generating electricity and we turned it into an opportunity. And it's also that our investors love it as well, because it's part of your corporate social responsibility and your carbon footprint".
Indeed, the chance to promote its contributions to tackling two of Japan's biggest problems—labour and energy—was one of the motivations for ESR'S BCCJ membership.
"I think it could be a good stage for us, to maybe just shine a light on who we are and what we do, and maybe to just underline some of the initiatives that we're coming up with, like bringing women into the workplace, trying to enhance the workplace environment", said Gibson.
"If you're just building warehouses and people pay rent, it can become a kind of dull business to be quite honest. But we like to change the perception of what people think of as a warehouse".
A Day in the Life: Stuart Gibson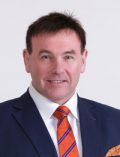 7am: Woken up by twins, go through breakfast ritual with children, catch up on emails
9:30am: Get to the office. Go over areas of land, design and leasing throughout the day
10:30am: Meetings and conference call with staff
12pm: Lunch with clients
1:30pm: Meetings with banks, clients and investors
4pm: Conference calls with oversea clients in Asia and Europe
6:30pm: Dinner with clients
9pm: Back home, take care of children
10pm: Conference call with clients in North & South America
Share this page:
Share on facebook
Share on Twitter
Share on LinkedIn
Share on Google+