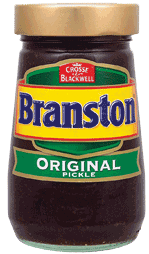 Mizkan Group Corporation has bought Branston for £92.5mn, The Daily Mail reported on 30 October.
Premier Foods acquired the brand in 2002, but is under pressure to both raise £330mn by the end of 2014 and pay off £1.27bn in debts.
Premier Foods owns other well-known British brands, including Hovis breads; Mr Kipling cakes, pies and baked goods; and Oxo stock products. It recently sold off Sarson's vinegar and Weetabix cereals.
The sale includes Branston's relishes and sauces but, despite their popularity outside the UK, Mizkan does not intend to sell the products in Japan.
The factory that makes the products along with its 356-strong workforce are included in the deal.