Chris Broad, 30, runs Abroad in Japan, one of the most watched YouTube channels about life in Japan, with almost 2mn subscribers.
Born in Maidstone, Kent, he began his life here in 2012, when he participated in the JET programme after graduating from the University of Kent. During his spare time, he filmed his experiences living in rural Yamagata Prefecture and shared them online.
After one year on the JET programme, he became a full-time YouTube creator, travelling the country extensively in search of stories to tell. Today, Abroad in Japan offers more than 200 episodes, watched some 200mn times by viewers around the world.
Tell us how you make a living.
I've been producing videos about Japan for eight years now—from travel and cuisine to weird and wonderful oddities and learning the language. I see Abroad in Japan as a gateway for folks around the world looking to discover Japan, and I'm remarkably lucky to call it my job.
All YouTubers are rich and famous, right?
So the story goes! Although, it took me four long years before I made anything near to the English teaching salary I made before doing YouTube full time. I've found the YouTube channels with the most success to be those that are in this for the long haul; fame and wealth are typically an afterthought. You have to love doing this to find the motivation long term.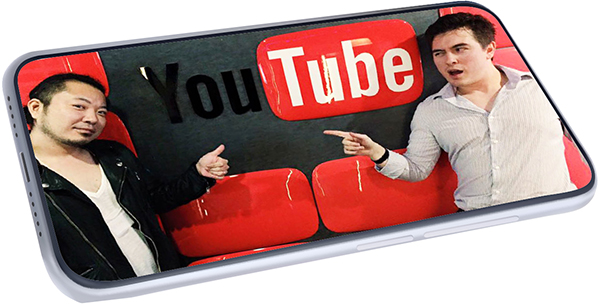 What are some of your most memorable and forgettable videos?
In 2017, I was woken by a siren warning of a North Korean missile while staying in Aomori. After hastily shooting it on my iPhone and posting it online, it was watched by 20mn people across social media, and I found myself featured everywhere from the World Economic Forum to ITV back home in the UK! It was very surreal and a reminder of the power of the internet.
I had a similar situation when I gave some Japanese friends Marmite for the first time. The video went viral in the UK and was picked up by the BBC!
Many of the videos I produce are sarcastic, cynical commentaries. However, I'm proud to have produced several documentaries in recent years on the March 2011 Tohoku tsunami and Fukushima disaster.
The most forgettable video involved making pottery. I'd rather not think about that.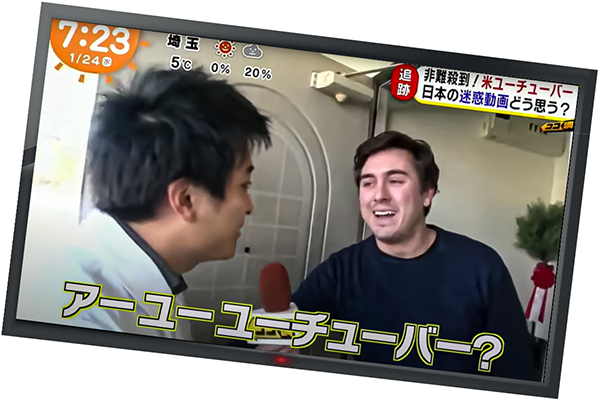 Why Japan?
Growing up in the 1990s, Japan seemed to be the world. My first camcorder was a Sharp, my first console a GameBoy, the biggest obsession at school was Pokémon and my first pet was a Tamagotchi.
This cemented Japan as the place I wanted to visit the most, but it also seemed impossibly far away. When the chance came up to live and teach there, I jumped at it. I soon found that the culture resonated with me far beyond my nostalgia for 1990s technology. Learning the language and coming to terms with the culture has been a deeply rewarding experience.
Is Japan a videomaker's paradise?
Yes, though, sadly, I find most videomakers still fixate on the Shibuya crossing and Asakusa, despite there being 47 diverse and exciting prefectures to uncover. The real rewards lie outside Tokyo and Kyoto.
Any advice for aspiring YouTubers?
If you're not passionate about the topic you're covering, or you don't enjoy the filmmaking process, you'll struggle to find the motivation in the long run. Every time somebody tells me they want to be an influencer, I give them a lecture: be a filmmaker, a photographer, an artist, a writer. Set your sights on any of these profes­sions and you'll find it to be a much more meaningful pursuit.