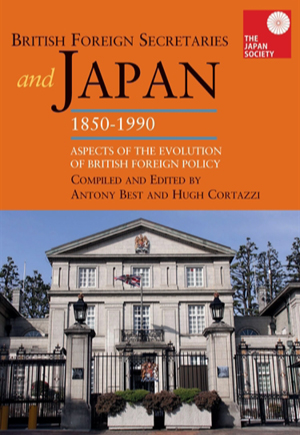 As we continue our 12-part series on the history of the British Chamber of Commerce in Japan that helps mark its 70th anniversary, we are pleased to share Chapter 24 of British Foreign Secretaries and Japan, 1850–1990: Aspects of the Evolution of British Foreign Policy by the late Sir Hugh Cortazzi GCMG. In this excerpt, Sir Hugh, who passed away on August 14, focuses on the important roles played by former Prime Ministers Sir Edward Heath and Lady Margaret Thatcher in the development of British economic policies in relation to Japan.
Custom Media would like to thank Sir David Warren KCMG and Renaissance Books for granting permission to reproduce this chapter from the Japan Society paperback edition of the book.
Overview
Since the end of WWII policy towards Japan has rarely been a priority issue for the British government and has only occasionally been discussed in the cabinet.
Two main aims dominated British policy towards Japan in the 40 years covered in this chapter. The first was to ensure that Japan did not again pose a threat to world peace and British interests. The second was to develop beneficial economic relations through trade and investment. This became the main priority from about 1965.
During the Cold War, deterring Japan from joining the communist bloc was always a domi­nant consideration. Wartime memories also ensured that Britain remained conscious of the threat from right-wing extremist nationalism. As trade issues dominated relations with Japan during these years ministers responsible for trade, industry and finance were often more involved in determining policy than foreign secretaries.
The day to day work on the formation of policy was largely delegated to officials, but ministers especially those who made official visits to Tokyo while they were in office ensured that policies reflected political pressures on ministers from MPs, businesses and trade unions as well as from public opinion reflected in the media.
Few foreign secretaries since Anthony Eden gave much attention to relations with Japan. In the 40 years covered in this essay only R.A. Butler, Sir Alec Douglas-Home (who visited Japan in 1963 and was due to go again in 1972 but his visit had to be cancelled) and Geoffrey Howe in the latter half of the 1980s took more than a passing interest in Japan. Other foreign secretaries who visited Japan were R.A. Butler who went there in 1964, Michael Stewart who followed in 1965 and 1970, George Brown who made a truncated visit to Japan in January 1968, Anthony Crosland tagged a short visit to Tokyo onto a tour of China in 1976 (he had been to Japan previously in other capacities) and Lord Carrington who visited Japan in 1982.
The main purpose of these visits was to take part in the regular Anglo-Japanese consultations at foreign minister level, which began in 1963. The international topics discussed were wide-ranging, covering world affairs, UN issues and aid but the main focus tended to be on the Asian region. While assessments and interests might differ there was a wide community of views on most international themes. Trade and economic subjects were also discussed but these were generally secondary matters in the annual consultations, although in the 1970s they began to dominate Anglo-Japanese relations.
The most important political figures in deter­mining British policy towards Japan in these years were two prime ministers, Edward Heath in the early 1970s and Margaret Thatcher in the 1980s. Edward Heath was persuaded that the Japanese market could be prized open by a sustained effort by British firms supported by the Department of Trade and Industry and British officials in Japan. Margaret Thatcher recognized Japanese industrial performance and realised that Japanese firms investing in Britain could not only help to alleviate unemployment in deprived areas, but also to make British industry more competitive. This recognition had a profound impact on the automotive, household electrical goods and emerging IT sectors. The export trade and inward investment sectors identified by these two prime ministers thus exerted a significant influence on the formation and implementation of policy towards Japan in the post-war era.
Background
There was much resentment in Britain after the war ended about the mistreatment by the Japanese imperial forces of British prisoners of war in South East Asia and civilian employees who were captured and interned in Singapore and Hong Kong. The humiliation of the British surrender in Singapore in 1942 added to popular resentment. These negative feelings became less acute as time passed but lingered in popular memory.
At the end of the war British industry, which had been committed almost fully to the effort to win the war, was in a bad state. The cotton industry, which was then a major employer in Lancashire, resented and feared Japanese competition. These fears were shared by other British manufacturing industries reflecting the former strengths of the Victorian economy. The Japanese were accused of copying designs and trademarks and producing shoddy goods with sweated labour. There was thus strong pressure on the government from both managements and unions to adopt protectionist policies.
After the war ended, Britain retained control of important areas of South East Asia (Malaya, Singapore, North Borneo and Hong Kong) until they achieved independence. Japan could not be ignored in the process of decolonisation. Hong Kong was a particular concern because of Sino-Japanese relations.
American dimension and the Cold War
Britain had contributed to the allied occupation of Japan. But the Americans were firmly in charge and General MacArthur, the Supreme Commander of Allied Powers (SCAP), had semi-dictatorial powers.
Inevitably therefore British policy towards Japan was dominated by the need to consult and generally follow the American lead. However over relations with the People's Republic of China Britain stepped out of line by recognising the government in Beijing.
During the Cold War, the paramount aim of both the Americans and the British was to keep Japan out of the communist bloc. Limited Japanese rearmament, the maintenance of the American nuclear umbrella and US bases in Japan were essential. Communist infiltration from Russia, China and North Korea was seen as real threats.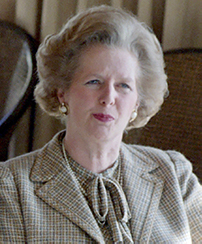 New relationship had to be built
Against this background, the British govern­ment took slow and cautious steps towards developing a new relationship with Japan. As Japan's economy grew, managing the economic and trading relationship became the lead issue.
The first steps towards a new relationship were taken by the conclusion of the Allied peace settlement with Japan. The next steps were to develop contacts at the political level as well as to reestablish relations between the royal and imperial families.
From 1962, regular exchanges at Ministerial level were started. Parliamentary exchanges were also developed. In 1984 the UK–Japan 2000 Group (now the UK–Japan 21st century Group) was established.
Visits by ministers and senior officials both ways became increasingly frequent. By the mid-1980s Whitehall was beginning to see Japan as a genuinely useful global partner.
Royal visits to and from Japan played an important role in renewing British relations with Japan.
Political and economic relations have been bolstered by the development of cultural relations. The value of 'soft power' was recognised implicitly rather than by conscious decisions at ministerial level. The British Council opened an office in Tokyo soon after ratification. Cultural exchanges in all fields have burgeoned.
The trade and industry agenda
Establishing good economic and trade relations was much more difficult. The Japanese economic recovery, spurred on by American procurement in Japan for the Korean War, began to take off in the 1950s. But British officials, conscious of the many barriers to exports to Japan, doubtful about the prospects for increasing exports and aware of the concerns of British industry about imports from Japan, gave little priority to trade with Japan.
The scale of Japan's economic recovery made a policy review necessary. A revised treaty of commerce and navigation was signed in London in November 1962. Following the conclusion of the new treaty a sustained export drive began. But Japanese policies remained mercantilist and protectionist until the 1980s. Progress was slow and impeded by Japanese reluctance to take any steps that might undermine their efforts to boost Japanese industry and prevent foreign take-overs.
Reflecting representations made by the British industries affected, and in light of arrangements made with other countries, the Japanese agreed a series of voluntary restraint arrangements (VRAs) to limit temporarily increases in exports of specific products to Britain.
The British recognised that these restrictions could only be temporary. Nevertheless the VRAs, amounting to a form of managed trade, continued to operate for some time as the Japanese author­ities recognised that the disruption, which would follow immediate abolition, was not in their interests.
Despite VRAs and major efforts to overcome Japanese tariff and non-tariff barriers, Britain faced an apparently permanent balance of trade deficit with Japan.
One way of mitigating the imbalance was the promotion of Japanese manufacturing invest­ment in Britain. In the late 1970s and early 1980s, Japanese corporations increasingly saw the advantage of increased manufacturing investment in Britain as a way to enhance their access to the European market. These investments were resisted by some unions who feared that Japanese work practices would undermine the traditions of British trade unions and by some industries who feared that their factories would be unable to compete. But led by a far-sighted realisation by British local authorities of the potential benefits, such hostility gradually dissipated.
It nonetheless took a long time for British industry to recognise that their practices, tech­nology and productivity were falling behind and that they needed to adopt Japanese quality and just-in-time systems.
Frustration in Britain and other European countries, especially France and Italy, over Japanese trade policies lasted to some degree until the Japanese economic bubble burst in the early 1990s.
Era of warmth and mutual respect
Japanese manufacturing investment in Britain, which began in the 1970s, gradually became a significant element in British industry in the 1980s and 1990s and was responsible, inter alia, for the revival of a competitive automotive sector. Japanese banks, securities houses and trading companies became an increasing force in the City of London and played an important role in promoting business in Europe, the Middle East and Africa. There was reciprocal focus on the Japanese financial market by UK banks and securities firms.
By the end of the 1980s, relations with Japan had changed from suspicion and latent hostility on the British side to a recognition of Japan as a friendly and important power with which Britain should develop still closer ties. Political, economic and cultural exchanges had blossomed and the image of Japan in Britain during the 65 years since the peace treaty had been transformed. The Japanese image of Britain as a country suffering from "the British disease" (eikokubyo) with constant strikes and low productivity had also been largely erased. Japanese recognise that they need English language skills and access to British expertise in legal, financial, scientific and technical matters.
Conclusion
The Japanese government responded positively to British approaches for constructive dialogue and welcomed British efforts to revive friendly relations between the British and Japanese monarchies. In trade and investment the mercan­tilist and legalist attitudes of the Japanese govern­ment and business, combined with belief in the myth of Japanese uniqueness, however, meant that progress towards a more balanced economic relationship was slow and fitful.
British government policy towards Japan and Japanese responses cannot claim credit for all the changes in Japan's image here and Britain's in Japan. But these improvements could not have occurred if a conscious effort had not been made by both the British and Japanese governments to establish a new relationship between the two countries.
BCCJ ACUMEN has a copy of this book to give away. To apply, please send an email by 30 November to: publisher@custom-media.com Winners will be picked at random.