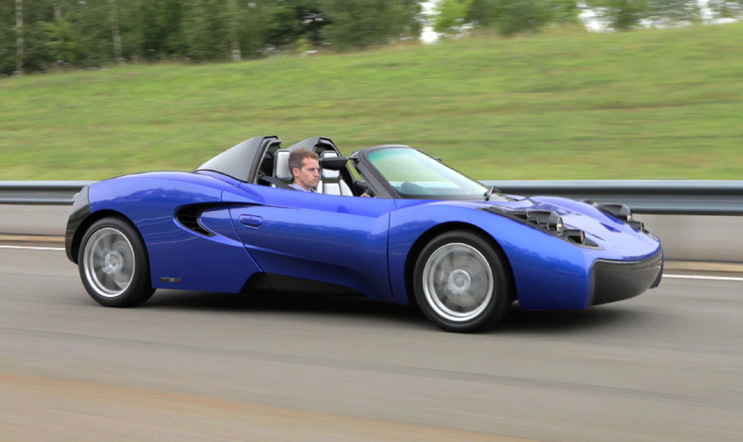 Toray Industries Inc. unveiled a carbon fibre two-seat prototype of an electric sports car created by renowned Formula 1 designer Gordon Murray, the Asahi Shimbun reported on 14 September.
Carbon fibre is lighter and stronger than steel, and the firm plans to start the mass supply of carbon-fibre products to automakers in 2015.
Carbon fibre is used in the frame, seats, outer body panels and other parts of the prototype, which cost ¥300mn. Use of the fibre reduces the weight of the car to about two-thirds that of a comparable electric vehicle and, when fully charged, enables the car to run 185km and achieve a top speed of 147kph.