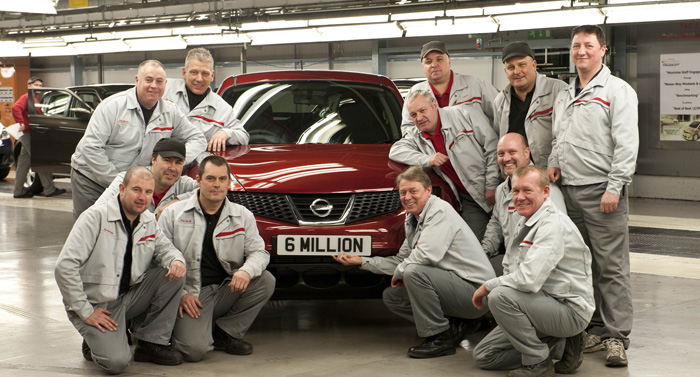 Nissan Motor Co., Ltd. celebrated 25 years in Britain with a ceremony in Sunderland, the Mainichi Shimbun reported on 9 September. In 1986, Nissan became the first Japanese car manufacturer to set up a base in the UK, where it now operates the country's most productive car plant.
Prime Minister David Cameron said, "I welcome Nissan's continued investment in the UK and the important role Nissan is playing in helping rebalance our economy".
Nissan President and CEO Carlos Ghosn said in a statement: "I celebrate this milestone with the Nissan Sunderland plant and commend the significant achievements of the plant and its employees over the past 25 years".
The plant, opened by Margaret Thatcher, has made an estimated 6.2 million vehicles and now employs 5,000 people.