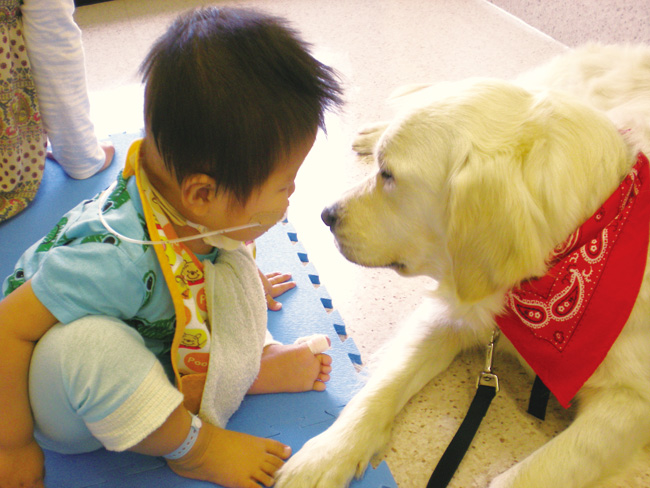 Shine On! Kids, a non-profit organisation (NPO) supporting children in Japan fighting cancer and other serious illnesses, is marking its 11th anniversary, and you are invited to help celebrate at a gala on 20 October at Tokyo American Club.
This year's theme is jazz, a musical style that captures the heart, soul and passion of those standing tall in the face of illness. The beautifully chaotic and exciting programme will honour the work of, and raise money for, Shine On! Kids. The NPO was founded in 2006 by Kim Forsythe and Mark Ferris as The Tyler Foundation, named for their son, Tyler, who spent much of his short life battling a very difficult-to-cure kind of leukemia.
Medical care in Japan is very good, but there has been a lack of focus on the impact illnesses have on psychological care. One of our goals is to support the psychological well-being of both the children who are fighting the disease and the family members who care for them, and one way of doing this is through the Facility Dogs programme that we run.
In recent years, talking about psychological issues has become more accepted, which is a wonderful change. The ability to be open about worries, fears and hopes—free of stigma—helps kids focus on becoming well. But there is still work to be done.
With 10 years of experience working in PR and plenty of pro-bono work for local animal-focused NPOs under her belt, British PR professional Helen Marvell was made PR and sponsorship manager for Shine On! Kids in June. She supports our belief that it is important to know that you have support and happy times to look forward to when facing difficult treatments.
"You can support children with cancer and their families by being open with them, acknowledging and talking about the situation. I think this is something really needed in the community to further remove the stigma, and is something that Shine On! Kids incorporates into our programmes", she said.
This is the basis of our programmes, which focus on children in hospitals and support them both during and after treatment.
The Facility Dog programme uses the heart-warming, empathetic nature of our canine friends to bring an exceptional amount of joy and comfort to children and their parents. As part of Japan's first full-time animal-assisted therapy programme at a children's hospital, our facility dogs visit the rooms of young patients and help them through their treatment.
We have two beautiful, well-trained golden retrievers that work in Shizuoka Children's Hospital and Kanagawa Children's Medical Center. These beautiful and loving dogs are favourites not only of the children, but the nurses as well, and create an incredibly positive atmosphere in the hospital.
We also recently started a new workshop that brings together childhood cancer survivors who are now teenagers with older survivors now in university. We believe that talking about their experiences and focusing on their future and their dreams will encourage these younger survivors to face their challenges with optimism and strength.
Another core Shine On! Kids programme that benefits from your support is Beads of Courage®, which helps lessen the anxiety of necessary cancer treatments by awarding beads for each treatment a child goes through.
It's an amazing way to turn a very negative situation into a positive one, finding a silver lining in a really dark cloud. Children tell their story using colourful beads as meaningful symbols of courage that commemorate milestones, and ongoing evaluation of the programme shows that it decreases illness-related distress, increases the use of positive coping strategies and helps children find meaning and a restored sense of self.
Our primary goal for this year's gala is to raise enough money to expand the Facility Dog programme by adding a third facility dog.
You can help make this a reality—and change the lives of young patients—by joining us at 6pm on Friday 20 October. In addition to music, games and prizes, you will hear from survivors themselves, who will share how Shine On! Kids helped them overcome one of the greatest obstacles anyone can face. Last year, there were no dry eyes after the speech by a girl who survived cancer. Be inspired. Make a difference. We look forward to seeing you there.
Visit sokids.org for details and tickets (¥25,000 per person). Subscribe for updates at facebook.com/shineonkidsjapan